How to Manage Reference Images in 2023: Tips&Tools
Before creating an amazing creation, it is common for designers to collect plenty of reference images during the process of design. However, these images may be scattered among folders, and it takes you lots of time to find the one you need.
Thus, it is your top priority to keep all your image reference organized so that you can streamline your workflow. In this article, we'll walk you through 6 tips and tools to help you manage them efficiently! Keep Reading!
---
Drawing from just the imagination isn't always the easiest and most reliable way to create. It is more helpful for you to have reference images to work from. But, where to find them?
Eagle Community— A diverse source of reference images
Video from Eagle Community

If you can't find inspiration when creating, Eagle community is here to help!
Eagle community is a design resource-sharing platform that provides more than 500+ high-quality reference materials, inspiration, and design tools. You can even become one of the contributors by uploading your own favorite resources, making the Eagle community more diversified and comprehensive!
Want to get more FREE reference images online?

>> 47 Best Free and Royalty-free image websites

>> 43 Great Websites Designers Love for Finding Design inspirations
---
How to Manage your Reference Image?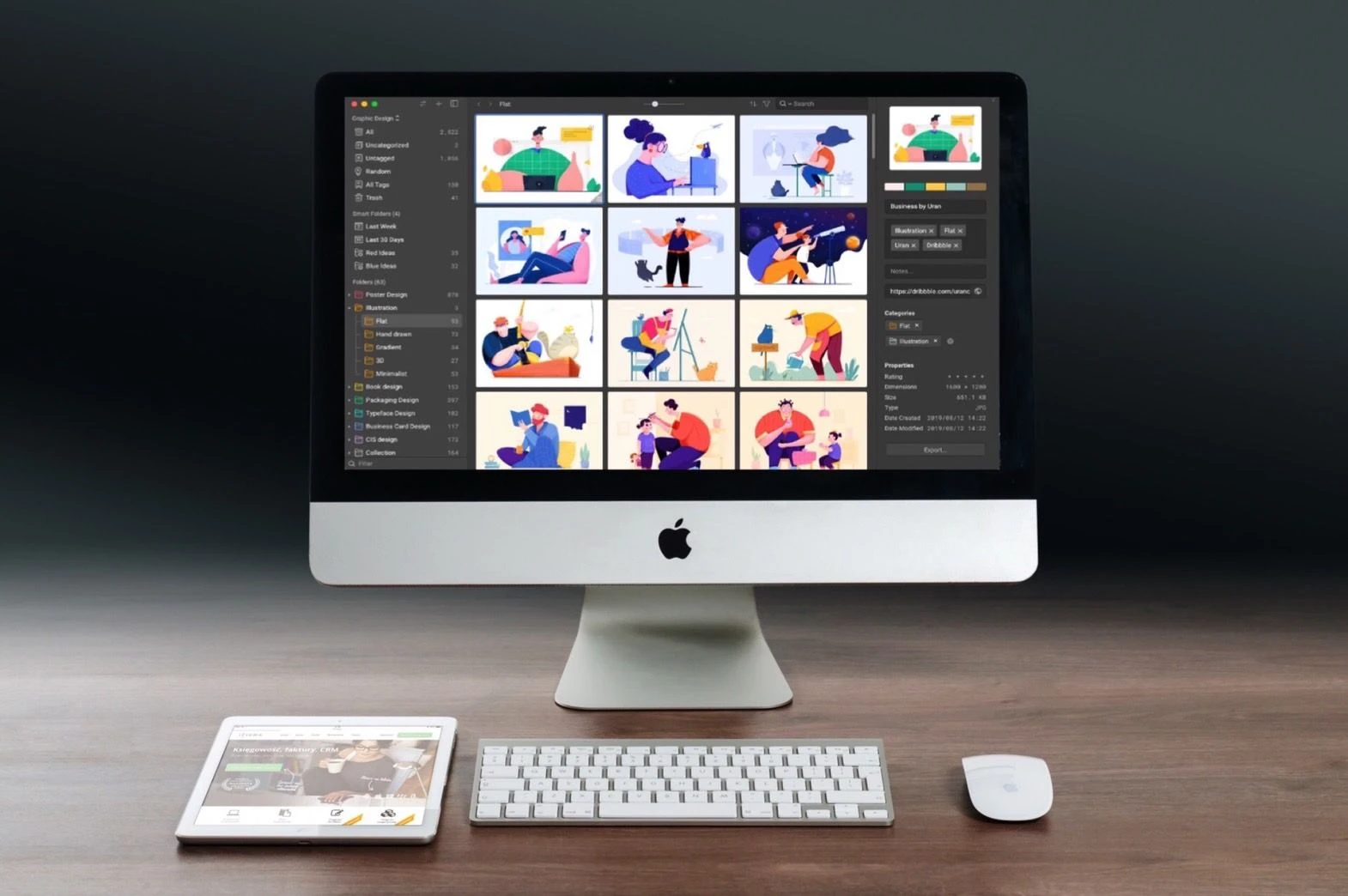 Image from Pexels

Step 1. Create a Folder Structure
Having a well-organized folder structure system will help you keep track of where all your images are stored and make it easier to find specific ones when you need them.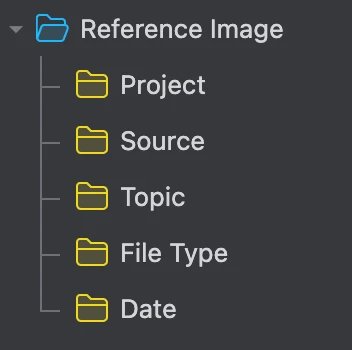 Image from Eagle — Hierarchical Folder

For instance, you can try using different folders and sub-folders to categorize them by topics, types, date, source, and project.
Step 2. Naming for Each File and Folders
After classification, you also need to decide how to name your files depending on your needs and work habits, which will help you organize reference images in a better way.
Or, you can simply use
📌 Brief name-Keywords description-image source.File type
e.g., Hamburger-icon-EagleCommunity.png
Step 3. Add a Suitable Tag
With a proper tag, you will be able to save time when searching for images.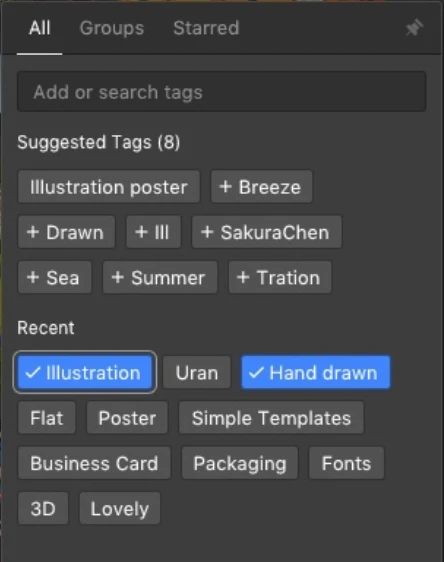 Image from Eagle — Tagging

Too time-consuming to add tags manually?
>> Try the Top 15 Image Tagging Tools in 2023 now!
Step 4. Delete Duplicate Images
Sometimes you may make an extra copy just to edit the image, or accidentally save it twice from the web. These increasingly duplicate images will take up unnecessary space and make finding the one you need more troublesome.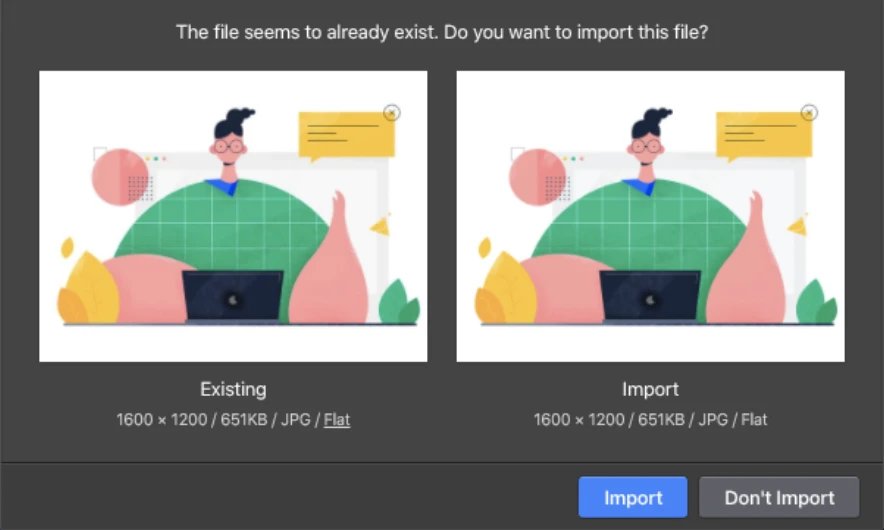 Image from Eagle — Duplicate Identifying

There are a few different ways you can find and delete duplicate images. One option is to use a tool like Eagle App, which has a built-in feature for auto-detecting duplicates. Another option is doing it manually by sorting through file names.
Step 5. Compress / Convert Images (optional)
Compressing your reference images can reduce the file size which will help you save space on your hard drive while converting images can ensure that they will be in the correct format whenever you want to use them.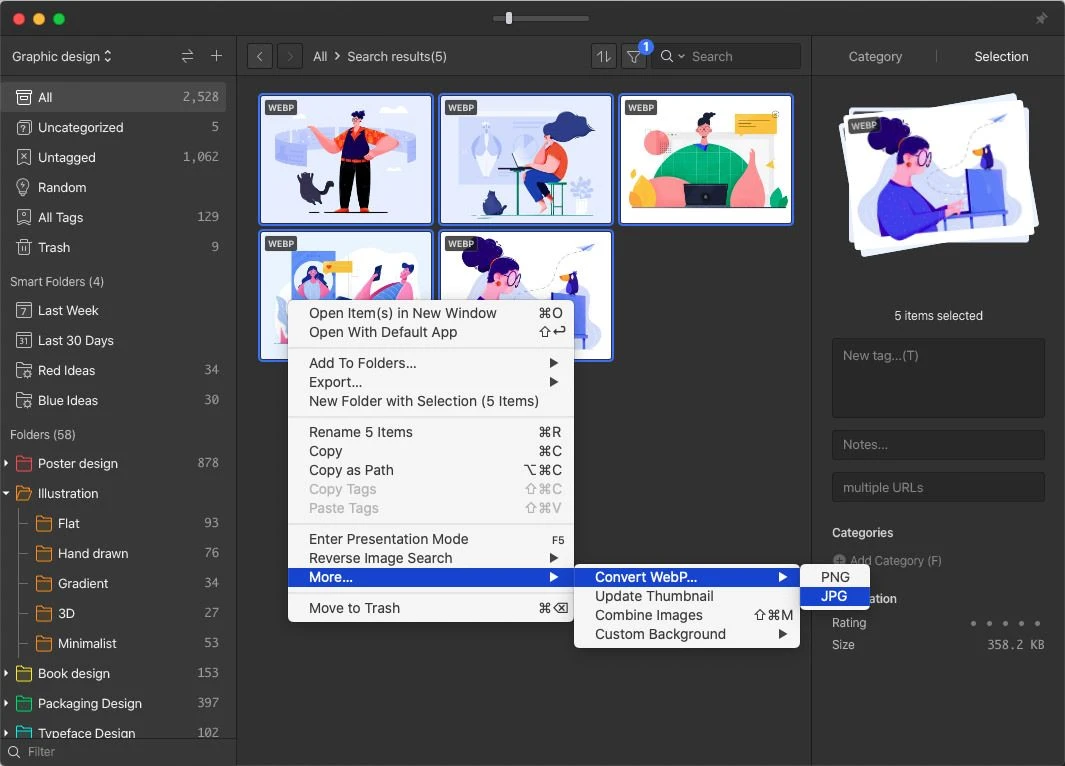 Image from Eagle — Convert Images

Related Article:
Best Free 26 Image Optimization Tools for Image Compression!
Step 6. Use a Reference Image Tool
Though all the above steps are reasonable to execute, they are time-consuming and labor-intensive. So, you can try to choose a suitable reference image tool to help you simplify these trivial steps.
---
Which Image Reference Tool Should You Choose?
| | | | | |
| --- | --- | --- | --- | --- |
| | Eagle App👑 | PureRef | Krita | RefShelf |
| Types of Files Support | 90+ | 21+ | 19+ | 8+ |
| Collect Images | Browser Extension | Drag & Drop | Import from PC | Drag & Drop |
| Edit Images | ✅ | ✅ | ✅ | ✅ |
| Search Filter | ✅ | ✅ | ❌ | ✅ |
| Write Quick Notes | ✅ | ✅ | ❌ | ❌ |
| Batch Import Images | ✅ | ❌ | ✅ | ❌ |
| Rename References | ✅ | ❌ | ❌ | ✅ |
| Create Folders | ✅ | ❌ | ❌ | ❌ |
| Add Tags | ✅ | ❌ | ❌ | ❌ |
| Duplicate Identifying | ✅ | ❌ | ❌ | ❌ |
Made By Eagle Team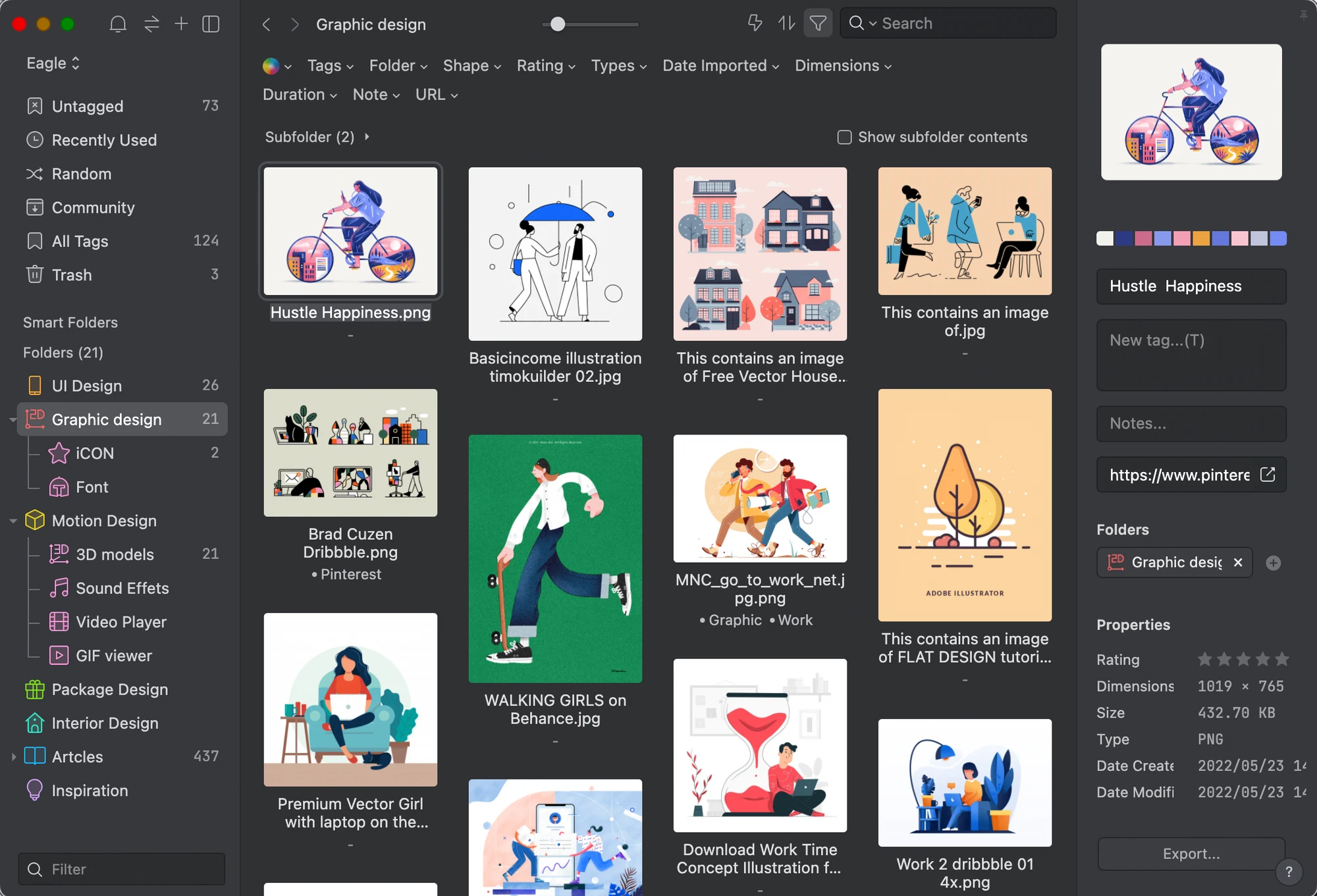 Image from Eagle

Eagle is a comprehensive digital asset management tool that allows you to organize reference images with its hierarchical folders. You can also add tags, notes, and ratings to each image, which can help you manage more efficiently.
Pros:
Cons:
Takes up storage space on your PC
Can't sync across devices
Pricing: US$29.95 for a One-time purchase (One license for 2 devices)
Platform: Windows and macOS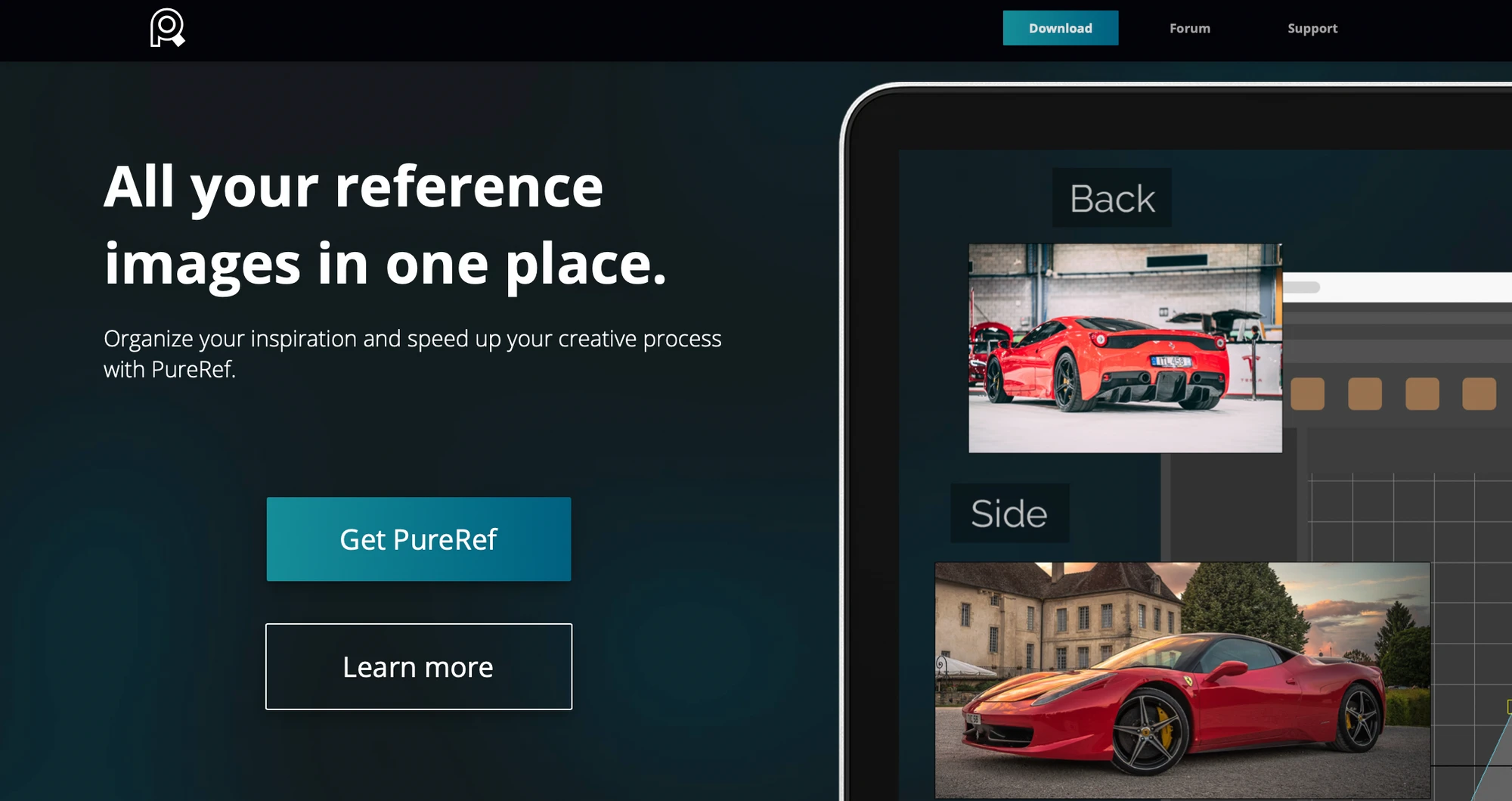 Image from PureRef

PureRef is an easy-to-use and practical app for creators to organize and view their reference images. The tool can help you place your references in a window that stays on top of all your active programs and tools.
Pros:
Quickly import images from online or offline
Cons:
No systematic management system
Use collage to organize reference images instead of folders
Pricing: Free
Platform: Windows, macOS, and Linux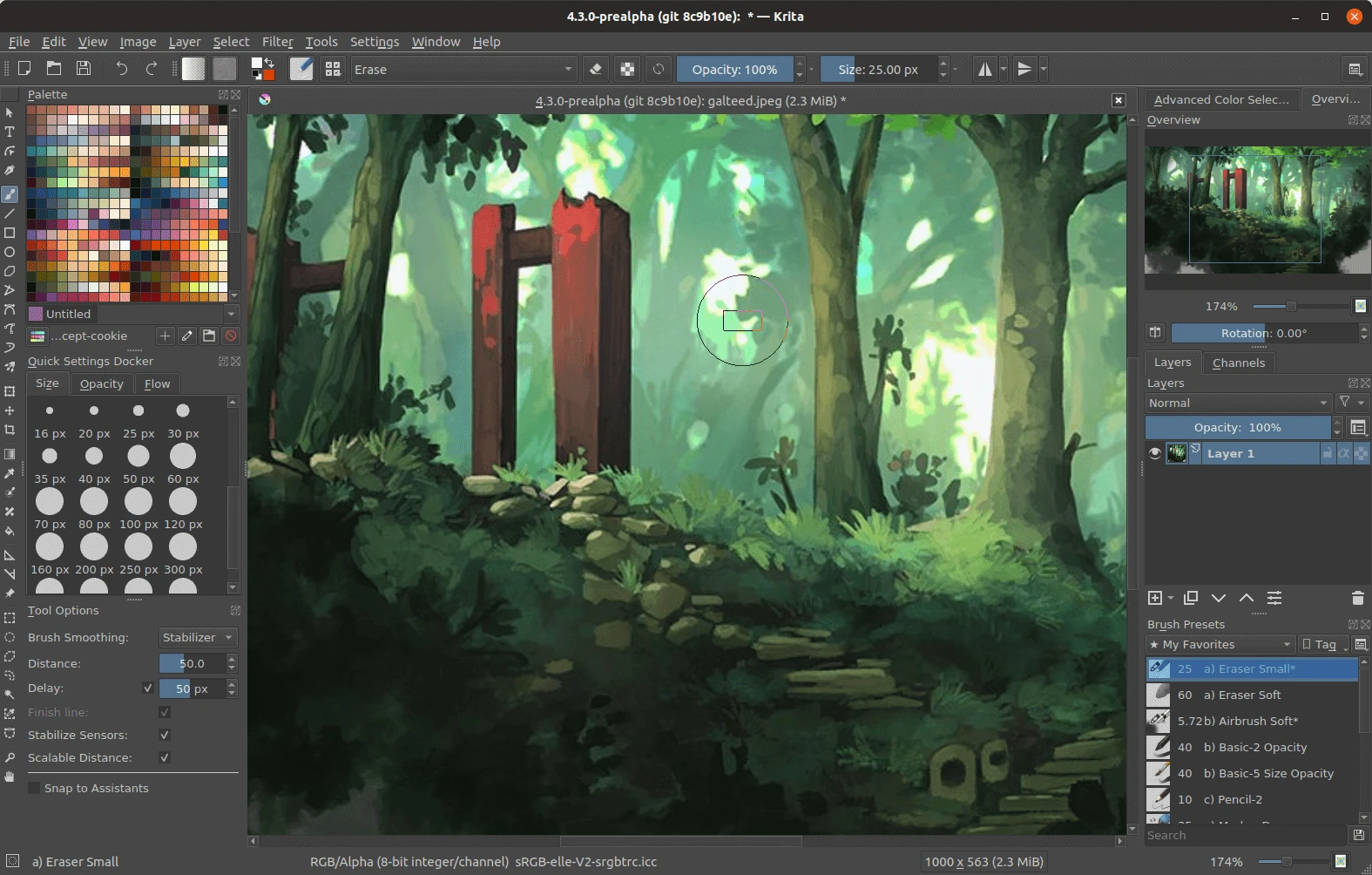 Image from Krita

Krita is a professional drawing program for designers, for creating and editing illustrations. While it is also a reference image tool to help you organize a variety of file formats by powerful layer management.
Pros:
There are many advanced image editing tools
Cons:
Relatively poor at managing images
Pricing: Free
Platform: Web, Windows, macOS, and Linux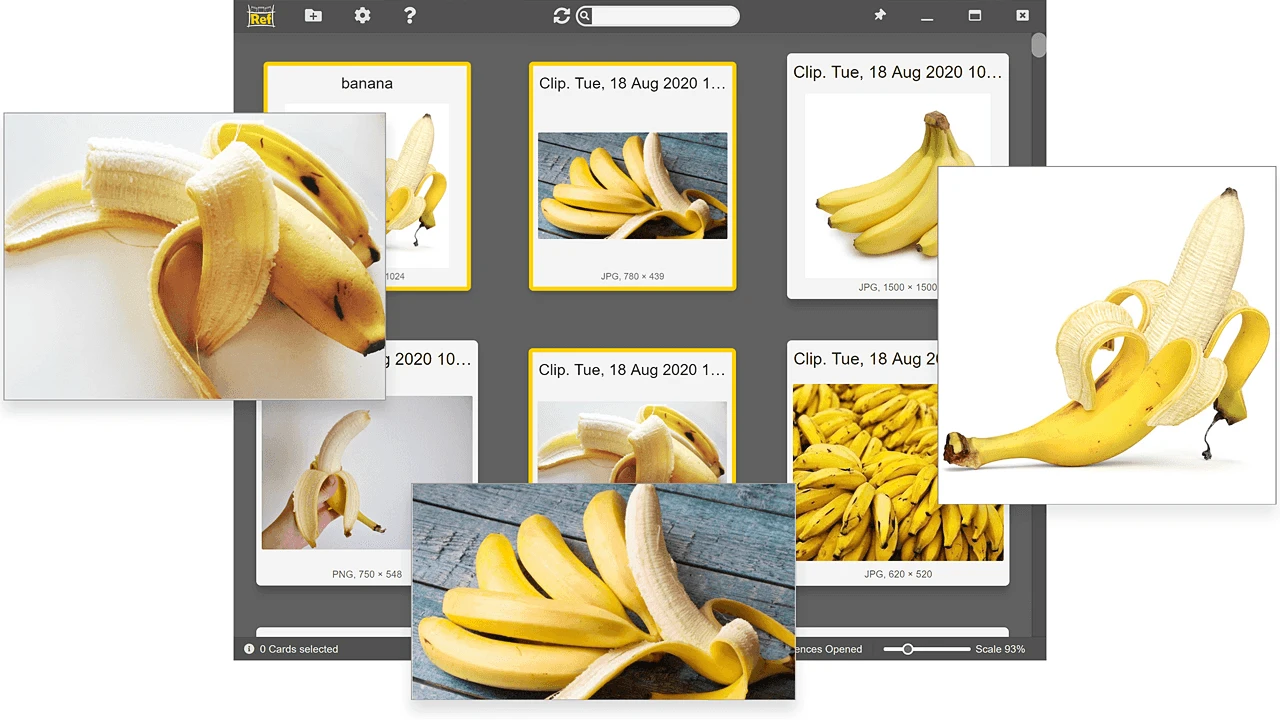 Image from RefShelf

RefShelf is designed to collect, organize, and browse reference images. With RefShelf, you can easily gather reference images from different sources in one place, provides instant access, and creates and simultaneously displays multiple references at once!
Pros:
You can view and edit multiple reference images at once
Cons:
Reference images are gathered in one place and cannot be categorized by different folders
Pricing: Free
Platform: Windows
If you still have no idea which tool to use, I highly recommend Eagle to you!
Eagle can help you organize all reference images with customized folders and allow you to search in a diversified way. What's more, it is equipped with remarkable functions that can help you simplify all the steps mentioned above.
Let's take a peek at what popular features Eagle has!
---
Eagle App-The Best Reference Image Software
1. Diversified Ways to Display Images
Feel free to change the way of display, including "List", "Justified Layout", "Waterfall Layout", and "Grid Layout", making you browse tons of reference images with ease.
Video from Eagle — Changing Layouts

2. Robust Search Filter
Powerful filters can quickly search files by tags, notes, keywords, color, date, size, and file types, which will help you effortlessly find a specific image!
Video from Eagle — Search Filter

3. Image Tagging
Add tags to one or batch of images according to your personal preferences, or use its auto-tagging to quickly add a proper tag.
Video from Eagle — Image Tagging

4. Directly Edit Your Reference Images
If you want to quickly make tiny edits to your images, Eagle allows you to crop or rotate images directly without switching between different tools. Besides that, you can even save it as a new file after cropping an image so that the original one won't be replaced.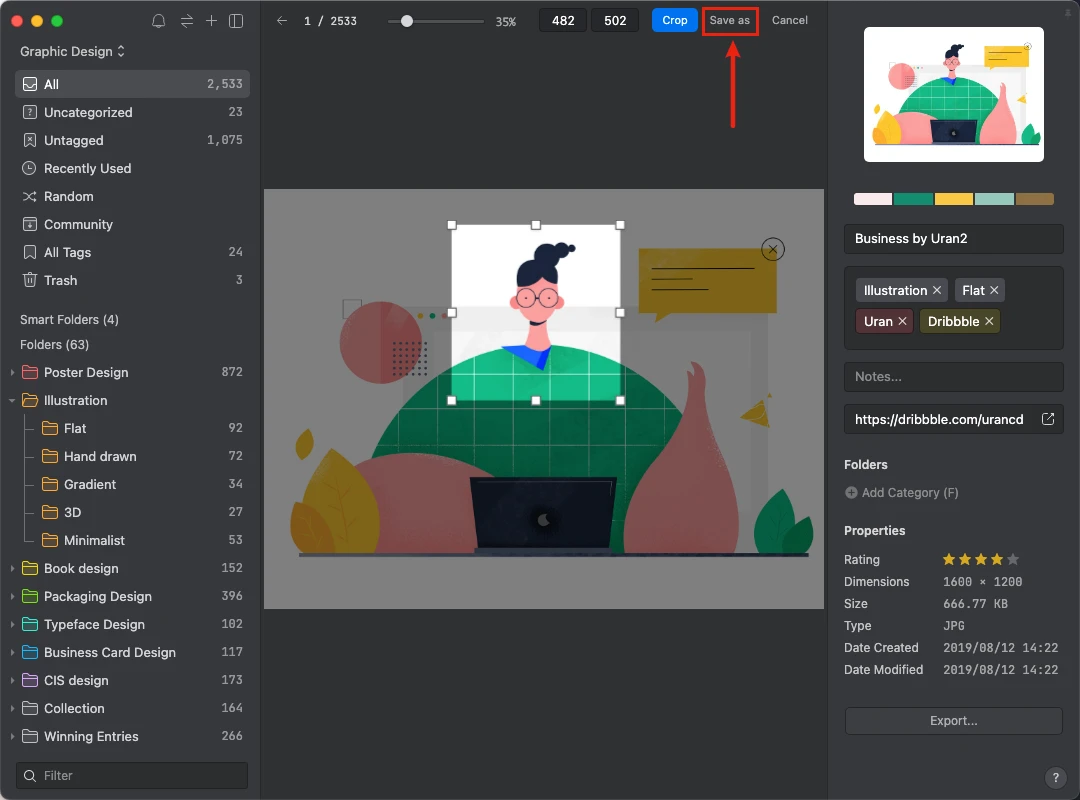 Image from Eagle — Image Cropping

5. Duplicates Identifying
Use "Find Duplicates" to detect identical images to avoid taking up space on your computer. In addition to manual scanning, a reminder will also pop up when importing duplicate images.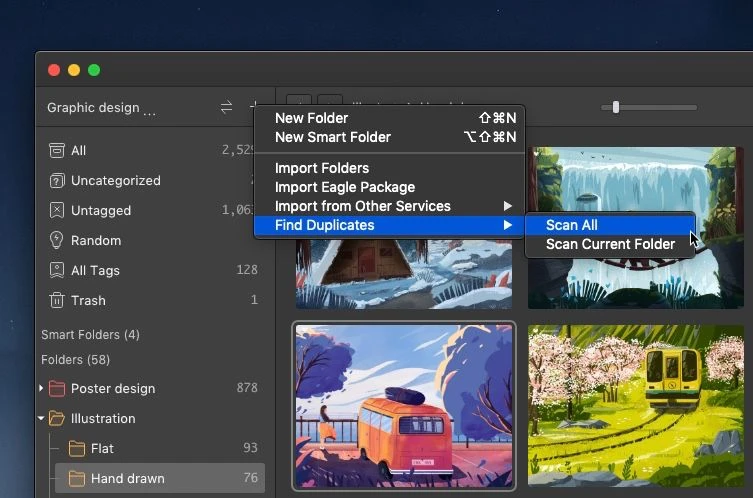 Image from Eagle — Scan Duplicates

6. Browser Extension
Whenever looking for reference images, Eagle's Extension allows you to easily save images, and screenshots, and even capture the full webpage. It also automatically saves the image URL if you ever want to revisit the web page.
Video from Eagle — Browser Extension

---
Conclusion
Designers must cultivate a habit of how to organize reference images, while Eagle App can help you finish all the steps above efficiently. It keeps your collection of reference materials organized and makes it much easier to quickly find the asset you are looking for!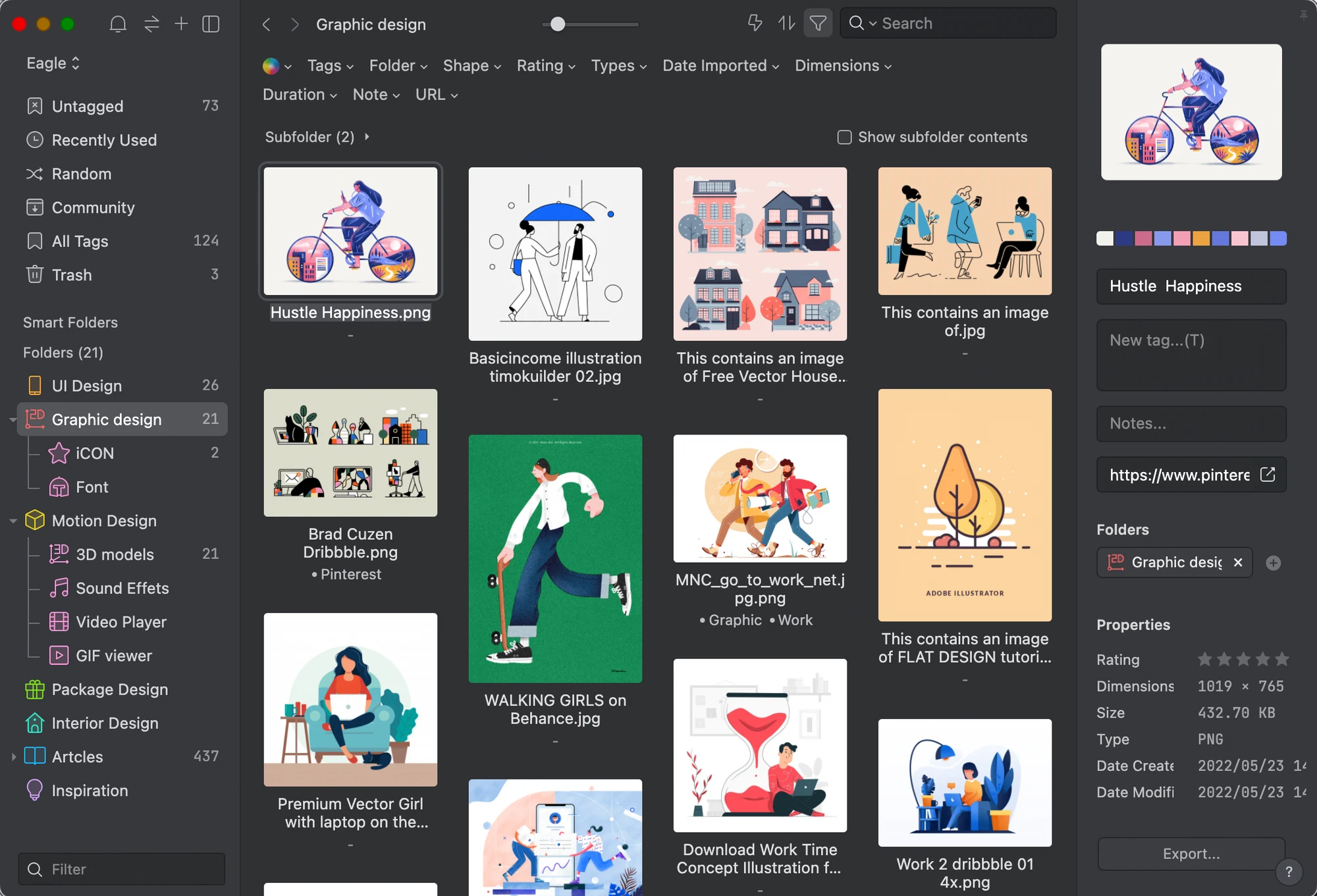 Image from Eagle

Lastly, if you are eager to learn more design information and resources, visit and bookmark Eagle blog to become a better creative professional!
If you want to get more reference images for your creation, feel free to dive into Eagle Community to explore stunning assets shared by thousands of designers worldwide. Let Eagle be your best design assistant!