4 Tips on How to Find & Organize Inspiration Ideas for Designers
Every designer usually shares their successful project, while some publish case studies to promote themselves. Very rarely do they share their secret knowledge and processes of how to generate inspirational ideas and make success happens. If you want to start a project or create something eye-catching but still don't know where to start off? Then you'll come to the right place!
We are going to give you 4 simple tips to find your inspirational ideas and organize them at the same time! It gives a quick understanding of how to make design happen and the workflow efficiency you will be needed, follow these 4 easy tips to always have endless creativity and stop you from being a stressful designer.
---
Before we get started, take a look at Eagle first! Eagle is an App for designers who works with any kind of digital materials, it lets you create a media and asset library, then organize and browse it easily using filters, categories and even with colors! A perfect Pinterest alternative!
It supports over 81+ formats including textures, materials, 3d objects, images, fonts, RAW files and more! Eagle has many great UI especially helpful for artists to store and grab assets, and bring them into Photoshop or any software with a quick click and drag. It also serves designers as a bank for inspiration in and out of design.
---
4 Easy Tips to Follow:
1. Clear Your Table and Set a Goal
What are you planning to create? First, clear your table and make it a routine before starting your design process this will help you get into the mood and clarifies your vision with designs.
After that you can set a goal to develop ideas further, setting a goal is important in case your thoughts went a little too far, it could help you
Know what's your objective
Think more carefully about your functional and aesthetic needs
Just let the obvious solutions out of your head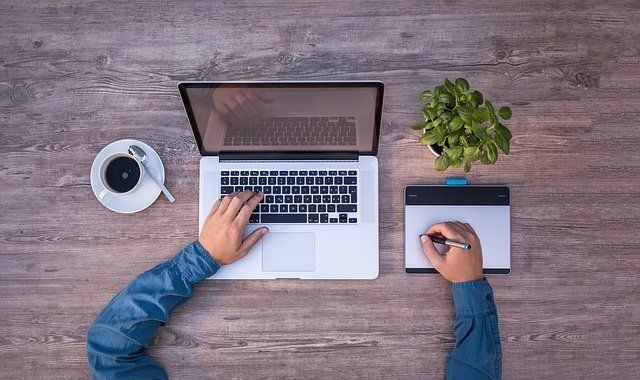 image from Pixabay
---
2. Find Your Inspirational Resources
Somedays you just feel like a lack of creativity. Don't let your thoughts limit your imagination, use the internet and forum where designers hang out to get more inspiration or even talk to your colleagues maybe you'll get your ideas and project inspired by them! Remember there's no such thing as original ideas. Check out the listed way to find your inspirational resources:
Explore other industries and domains
Design works best when you can listen and communicate across domains. So actively start doing that. Explore outside your industry for design solutions that work. Maybe there are similar puzzles that you can fit into your project.
Research your competitors
Study your competition direct and indirectly carefully and look for patterns why that might have worked for them. If you are creating a mobile product you may want to check out Apps store & Google Play store reviews, user feedback online, social media, review sites.. etc. Discover the good reviews to know what people like about their products and bad reviews to avoid making the same mistake.
Reverse brainstorming
Be aware of things that could go wrong is as important as trying to find new ideas. A technique by Miro to reverse your thinking in order to find the solution to a problem. Because humans naturally think of problems, so it's a great way to anticipate problems that may occur during a project and help you to avoid the negative outcome.
Do it together
If you want to go fast, go alone, if you want to go far, go together. If you are in a team ask your team to do a design sprint and brainstorm together! Or you can talk to your colleagues for a short 10 minutes, it will be really helpful for generating new ideas and get inspired!
Search, Ask & Listen
Get on to Google, Quora, Reddit to search and ask for answers directly! Or you can find your own group of friends to ask questions in order to get new perspectives from their answers. Another trick is to utilize the Google image search function, use the image to help you find similar ideas. (Pinterest also supports this function too! )
Dive into where the designer professional hangout soon you'll be just like one of them! Check out these websites where usually designers share their work or some innovative sites from creators around the globe.
---
3. Collect and Save Your Ideas with Tools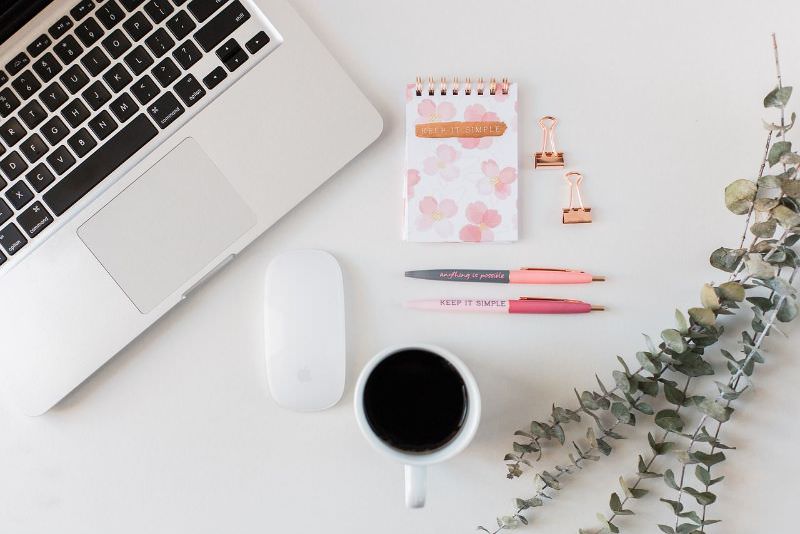 Browsing too many ideas on a website that catches your eyes? Or you would like to put your ideas into a mood board? or even create an idea box? So whenever you look into the box you'll know all the ideas have been saved inside. Using a mood board tool will help you quickly and effectively gathered all of them together!
Whether it's images from a website, reviews from users, videos on YouTube, there's software out there, or even extension plugins such as a screenshot tool and batch image downloader tool to assist you when you find inspiration online. A tool will give you a huge step forward in being productive and you can go faster and focus on design.
---
4. Organize Your Thoughts with Notes
While you often wrote down notes after gathering those inspiration references but the problem is that you don't have time to organize them. In the end, all the notes are scattered everywhere across your table, phone, or notebooks, not knowing where to start.
The tip here is to stop using different items and consider using note-taking software to gather your idea centrally such as notepads, documents, notes, and save them on your PC. It's convenient to have everything in one place and have quick access to. So you won't be frustrating next time!
Related article: Best 19 Image Annotation Tools 2022: Free and Paid

---
Complete 4 Tips with Eagle App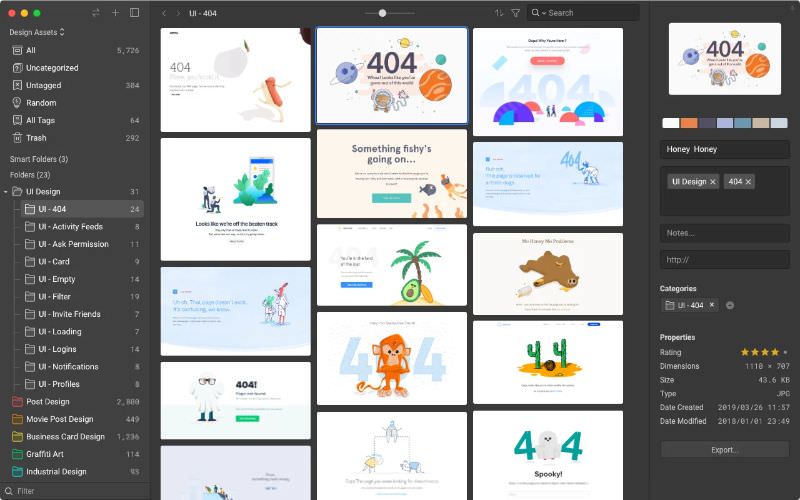 image from Eagle
Do you still have no clue where to begin? Don't worry try Eagle App! Eagle App is a powerful file organization tool that perfectly matches the above 4 tips requirements. To help you start off your design work and get your organization perfectly well done, let's look at some of its introductions and features!
Intro
Eagle App contains a desktop app and browser extension that is designed to help you collect, search and organize all your image files centrally in a logical way. Especially its extension plugins can save all sorts of images and do full-page screenshots while you browse for inspirations!
Features
Save inspirational references from websites faster than ever: It can be a fuss to collect images from websites. With its extension, Eagle allows you to save files from any browser you want, take full-page screenshots or simply just drag to save online images or icons.
Organize all your reference images in one place: Thousands of images? Hundreds of categories? Eagle App solves it all with efficiency and style. It helps you organize collections of assets across different dimensions very easily (e.g., by platform, by subject, by style, by shape, by color, by rating.. etc.), and can create custom queries, smart folders, auto-import and even add tag label, annotations or ratings to your files.
Annotate on the image: Do you have such a note that you regularly use but you just always forgot where it is? Start adding text notes in Eagle, where you can find all your inspirations files without getting lost. This helps you work more efficiently to edit drafts, copywriting, and design ideas.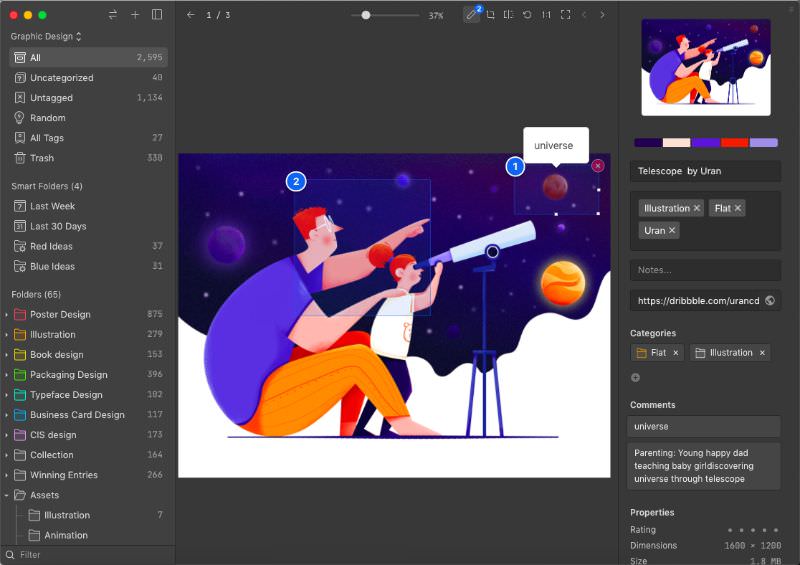 image from Eagle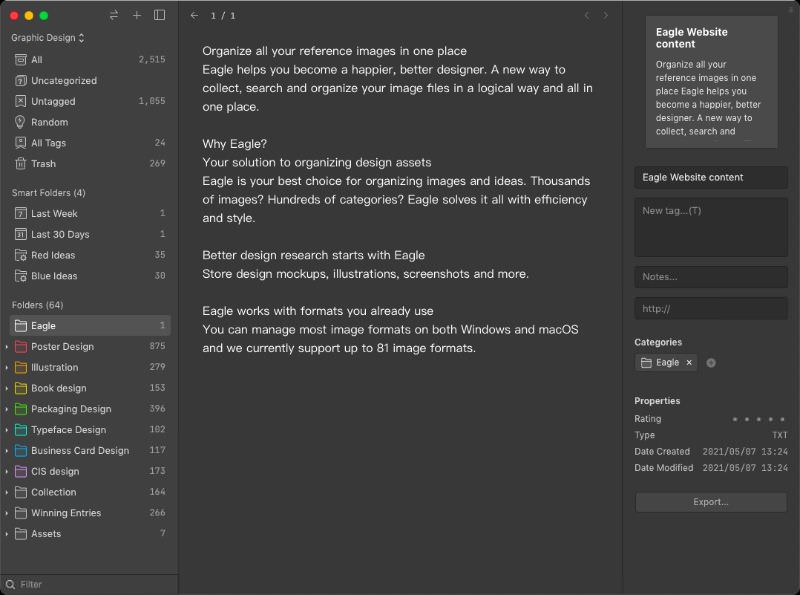 image from Eagle
👉 Try Eagle Now: en.eagle.cool
---
Conclusion:
In the end, no matter what platform or tool you decide to use and find your inspiration, please be mindful that having a clear goal is the most important point before finding just beautiful inspiration. It's usual that we end up wanting to be innovating and revolutionary in the design community. However, user goals and business results needed to be fully considered as well. Especially nowadays where all are hustling really hard to secure a seat at the table for designers.
---
Looking to boost your design productivity? Eagle is here to help designers!
Eagle App is not only an inspiration management software made for designers to organize all the inspirations and reference you came across! Eagle also offers design blog and design community for you to discover free design resources, tools and learn design process, being a better designer and stay productive is going to be easier than before!