How to Optimize Remote Workspace: 8 Tips for Designers
Remote design work is becoming an emerging trend that has accelerated since the pandemic. For some conservative firms, managing the team and the work remains a challenge. It places stress on the management because of the lack of control over the quality of work. The solution lies in leveraging the right technology.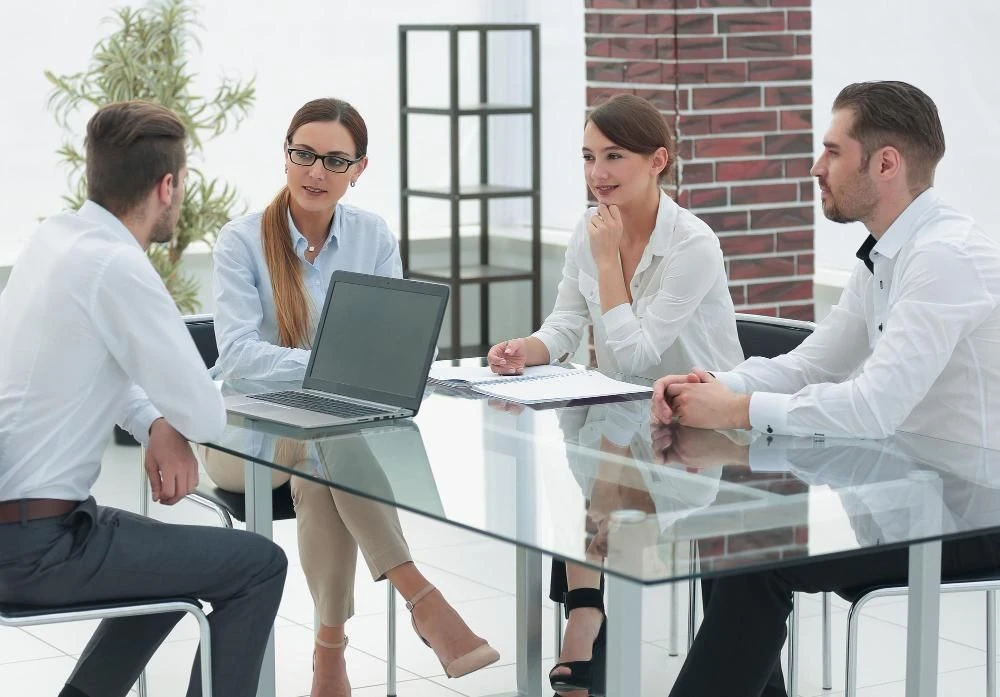 Image from freepik
1. Overcoming collaborative communication challenges
Good communication is crucial for any design team working remotely due to the design project's collaborative nature, but it is also a common challenge. It is especially challenging to collaborate creatively when working across time zones. The time difference makes collaboration in real-time a significant barrier to productivity.
The way to combat the time difference challenge is by defining project requirements. Focus on proper planning by outlining the tasks ahead. Default to documenting and writing your work as much as possible as you go along. That way, you rely less on video conferencing and instant messaging. But make sure not to overcommunicate.
During the remote design sprints of the team members, project details must be made explicit by providing as much content and context as possible. No team member must be felt left out. When communication among the design team is made deliberate, productivity increases and creativity flourishes even across different time zones.
If you must go through the design work or facilitate a review periodically via a web meeting, provide as much information as possible before the chat. It gives the team members enough time to peruse and think through them asynchronously. This can avoid wastage of time while on the video chat and can lead to more efficiency and quality feedback.
A few points about the design project, such as goals, requirements, and constraints of the tasks ahead, can be covered at these follow-up meetings. The benefit of working asynchronously is that the design team gets more focused. It gives them time for meaningful and deep design work because their focus is not broken by constant meetings.
2. Defragmentation and disk cleanup
Every computer accumulates several programs and files on its drive that are unnecessary or have remained unused for a long time. Disk Cleanup finds which files and applications can be deleted. This can free up space in the hard drive for the software you want to use.
A designer must have a fast computer for a smooth and productive operation. Designers work with tons of huge files every day, and this can result in a lack of storage problems after a while. Clean up your hard drives regularly and remove all files that are unnecessary to ensure your device is working smoothly.
You can easily access Disk Cleanup from the Cortana search box or the Start button. The scan will show up the temporary files, web pages, and installer applications that are no longer required or have not been used for a long time. From there, you can clear up some space by automatically deleting them.
The effectiveness of the cleanup would depend on the volume of RAM on your device. If there is less RAM, it can cause your PC to run slower. If the RAM is the reason your computer is slow, then it is a good idea to install more of it on your computer. The speed of your computer is based on the volume of the RAM you have in your computer.
You should schedule disk fragmentation regularly so you can know how much space you have on your hard drive. You can access the Optimize Drives tool on Windows from the Cortana search box or the Start button. In addition, several third-party apps can clear out files that are no longer in use.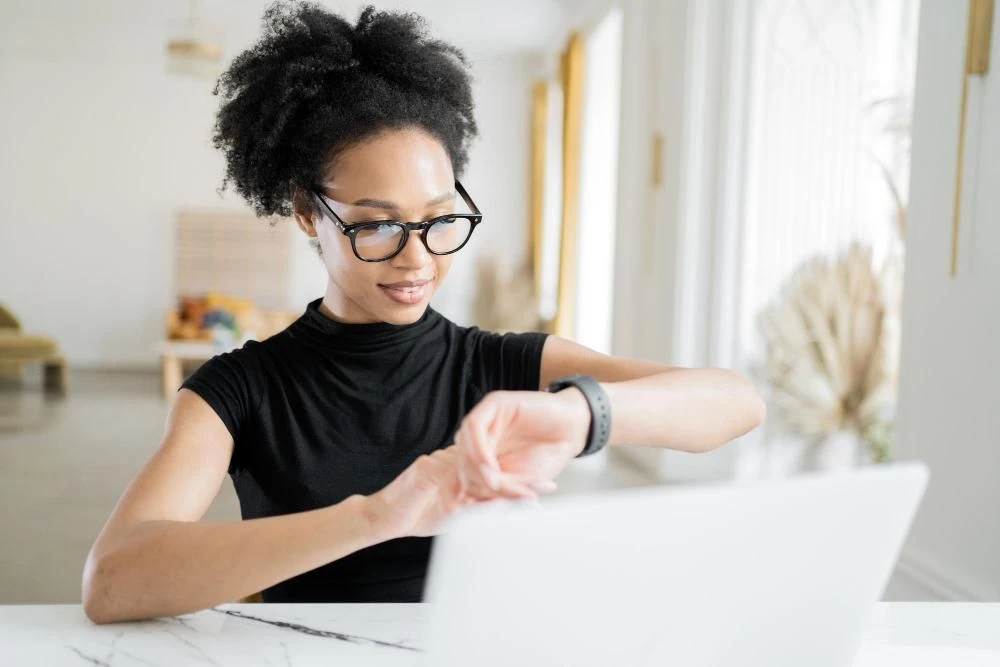 Image from freepik

3. Increase your hourly output
Designing is a complex task that requires creativity, concentration, and collaboration. When dealing with complex issues, it is easy to lose focus and sense of timing. If you work by the hour, you can get stressed out and burnt out very soon. To increase your earnings and hourly output, you need to track your time effectively.
If you are a design worker who charges by the hour or charges per project, time is money. The faster you finish, the more money you make. In other words, you can maximize your earnings by completing the tasks faster, so you can take on more work. That means your hourly rate per hour will be more in aggregate.
To figure out how much time you spend on each task or simply how lucrative each of your clients is, use time tracking tools. They can be your best friend. They have pleasant user interfaces, and most of the basic versions are free. These time-tracking devices are cloud-based apps and easy to use.
Assigning, tracking, and estimating time blocks of projects are all only a click away with time tracking. Integrate it into your browser and many other services that are made possible using their extensions. These productivity techniques can get you working in design sprints.
Time trackers force you to focus while working. The way you do it is by setting a single task for a certain amount of time, after which you take a break for a few minutes. Then repeat the process for every task. After several such repetitions, you get to take longer breaks before starting over again.
4. Before the project starts
Before the design team starts working on a project, they abstractly design an idea, create a demo, and finalize it. The complexity of each step of the process varies. Not having the right tools in place before the start of the project can exacerbate the complexity of the project. Here are some things to consider:
Consider installing a cloud storage service as a disaster recovery plan. It is the perfect way to secure sensitive data. The cloud storage tools help the team organize documents, share files, and collaborate. The cloud server is also perfect for the remote design team because you can work anytime and from anywhere.
Hire UX/UI designers as team members in the starting stage because they are intuitive while solving technical problems and driving optimal results. They consider and view solutions from the users' perspective. User experience designers are also good at enhancing the interactivity of the product.
Proofing tools are online project management tools where team members can create designs simultaneously and in real time. It works on a single collaborative dashboard that allows for error-free project work. It also serves as file-sharing software where projects can be edited, reviewed, and shared.
The biggest mistake the design team makes is assuming that the software with more features is the best. This may not necessarily be true. You may end up buying that tool only to realize that the usage is far more complex than you thought. This can result in wasting a lot of time. So, test it before you start using it.
5. Use a shared network
Designers do not have to work in proximity because their work primarily involves creativity. This allows them to save on commuting time and work remotely. However, most of the time, they are working on a design that involves many people working on a single project, in which case they work on a shared network.
Designing on Mac in a shared network is not the same as working on a standalone device. It means several people working on different jobs for the same project connected through a network. With a shared design network, designers can easily communicate and brainstorm their work.
When designers work remotely as a team on a shared network, it is crucial to create a brief. This can be used as a guide by the members to know what details are required in the design. The design brief defines the strategy, goals, and scope. This will tell the team members what is expected of them.
Apart from a design brief, it is critical to provide them with technical support for any glitches on the shared network so they can get on with their work uninterruptedly. In other words, make it easy for them to access technical support whenever and wherever they need it. The support will ensure that their productivity is unaffected.
What most members know is how to design. They may not be very good at solving issues that are technical. That means calling on somebody for help every time they meet with a technical challenge. This can happen even in the middle of the night. That is why it is important to make accessing technical support easy.
Image from freepik

6. Scratch disk errors
If you are a designer, chances are that you work a lot on applications such as Final Cut Pro, Adobe Premiere Pro, or Adobe Photoshop. After using them for a while, it is too common to encounter scratch disk errors. You may not know the cause of the problem because the error alert that you get may not specify it. So, we explain it here.
A scratch disk is a hard disk or an SSD that Photoshop uses for temporary storage purposes. It is used to store panel states and document parts that do not fit in the machine's memory or RAM. When this scratch disk gets full, you get an error alert. However, it is not an error. It simply means that the scratch disk is full.
To solve the scratch disk error, free up space in the hard drive by simply moving or deleting useless files to another site. You can specify appropriate drives for this. For example, select the fastest drive or a drive with the most amount of free space. If you do not do this, the error message may persist.
Sometimes the error could be due to document unit discrepancies. If that is the case, make sure to set the units correctly while creating or resizing your documents. Also, consider resetting the preferences in the Photoshop program too. For instance, you could limit history states and disable auto-recovery saving.
For performance improvement, connect the scratch disk to the following:
Highest bandwidth-compatible port
Defragmented hard disk with the maximum unused space
7. Provide useful design resources
Most designers are good at their job and excel at whatever they do due to their passion for designing. What they perhaps lack are the right design resources. So, integrate the proper tools and materials into their workflow. This kind of empowerment is key to optimizing the productivity of remote designers.
The most popular and beneficial resource that you can provide your designer is online AI design tools. Most of them can be used for free for several months, but others are used for commercial purposes. However, the requirements change periodically. Therefore, make sure to check the terms and conditions before you use them.
High-precision design materials and their websites are other valuable designer resources that can save them time and complete the project on time. They contain graphics and pictures that a graphic designer can use immediately. Some of them do not even need any registration. Most of them come with useful tutorials.
Libraries, user-generated forums, and online community sources are other means by which designers would love to find solutions to their design problems. They contain numerous design resources, all generated by their counterparts. Designers can get to peruse similar challenges faced by others and how they tackled them.
The content and solutions to problems found in these online resources are peer-reviewed and updated regularly in real time. The resources include graphics, UI, illustration, game, and interior. Some software can be downloaded for free as well. Screenshots of instructions on how to use tools are also provided in some cases.
Image from freepik

8. Secure your project work
Design team members use digital devices to complete the project. This makes them vulnerable to fraud. Use browser isolation to keep your online activity and browsing history secure. It is a technology that prevents risks like cyberattacks, malware infections, and malicious code from entering your device.
Keep all your plugins and browsers always updated. Hackers attack vulnerabilities in plugins and browsers. That is the reason developers release updates. You can secure your devices and patch up vulnerabilities by downloading the latest updates of browsers and plugins.
Create a remote cybersecurity policy featuring safety protocols and parameters. Configuring malware protection, firewalls, and antivirus software can secure your remote work and IP. All team members must adhere to and work within the security policies of the company.
Use an ad-blocker to block pop-up ads that might contain malicious links. Clicking on them, even by mistake, can jeopardize the security and integrity of your work. You can even switch them off using the web browser. Moreover, it is annoying to see irrelevant ads pop up now and then, interfering with your work.
Keep your username, password, and other login credentials of all your accounts safe. You can use a two-way verification process to make it harder for hackers to mess up your data. 2-step authentication is a process whereby you will be sent a code via email or text on your mobile when you log in. You can only get access to your account when you enter this code.
Use a business email because they are more secure than a personal email. Hackers love personal emails because they are free to create. If they are free to create, that means they do not have the necessary security features. Hackers can use your email to send you spam messages.
---
Conclusion
With tens and thousands of various programs, applications, and software, it is now possible to make remote work more accessible. All you do is invest in the right technology. Then leverage it by training the members on how to use it to their advantage to increase productivity. Progressive companies are adopting permanent design work at an alarming rate due to its advantages, and the trend is here to stay. And the employees are enjoying the work-life balance.