How to Start a Design Portfolio: Beginner Guide & Inspirations
As a designer, your portfolio represents your strengths and what others think of you. So, How to start? Today, this article will explain what a portfolio is. Why do we need a portfolio? And also provide online websites that you can visit and refer to before building a portfolio.
Now, let's dive in and learn about the tips and guides to create a stand-out portfolio!
What is a design portfolio?
Image from Med Badr Chemmaoui on Unsplash
Creative Cover
If you want them to pay more attention to your portfolio, make sure to design a creative cover that not only represents your personality but also has a chance to catch their eye at first glance.
Simple Self-introduction
Cutting the long speech and introduce yourself briefly. Focusing on highlighting what you can provide and the process behind the design instead of impressing clients with what they are not looking for.
Work Experience, Certificates, Licenses, and Awards
If you have any information above be sure to mention it and let the client know how you learn from it, the experience you gained and the performance you created.
Don't worry If you don't have any work experience, you can mention an internship or any project partnership you had with others, which may score you extra points.
Samples of your best work or Case Studies
If you are someone who already has previous work experience then showcase your best 3 projects tailored to the role, If you are a beginner then showcase at least 2 is recommended. It can be a mock website redesign for a brand you love or results from a design challenge.
Make sure to give brief highlights and design approaches to let potential clients or employers:
Understand your design process
Understand your thought process
Able to evaluate your skillset
Understand how your designs have made a real impact
Side Project
A great way to show some more experimental, creative ideas that you might not be able to show through your best work and case studies. This may show your will to take initiative and your ability to balance multiple things at once.
Contact
Amazing portfolio impression but missing out on the contract information is a huge failure! Double-check your contact information, place your social media account to land potential clients from different mediums. If they have any questions regarding your portfolio, it is also a great way to contact you immediately.
Consistent Formats and Color
You may never know what others think of you when you make a mistake, even a trivial one. Therefore, pay attention to detail such as spelling errors, alignments and blurry images. Also, try to avoid bright and saturated background colors in the design portfolio that may lead to a negative reading experience.
Image from freestocks on Unsplash

Avoid Duplicate or Plagiarizing
In the industry of creativity, it is hard not to follow trends but it doesn't mean you can copy the work of others. Please make sure not to put in the work that you did not make or plagiarize. It would be awkward if you got caught and not only will people question your ability, but also your credit.
Accessibility
Accessibility to the portfolio is yet another major key to securing a client or a job offer. If your portfolio is an online website, please ensure a valid URL is provided to avoid the situation where the URL cannot be opened.
Since some people prefer using the phone to work these days make sure your portfolio is mobile-friendly as well!
---
5 Must-Visit Portfolio Sites Before Building One
Behance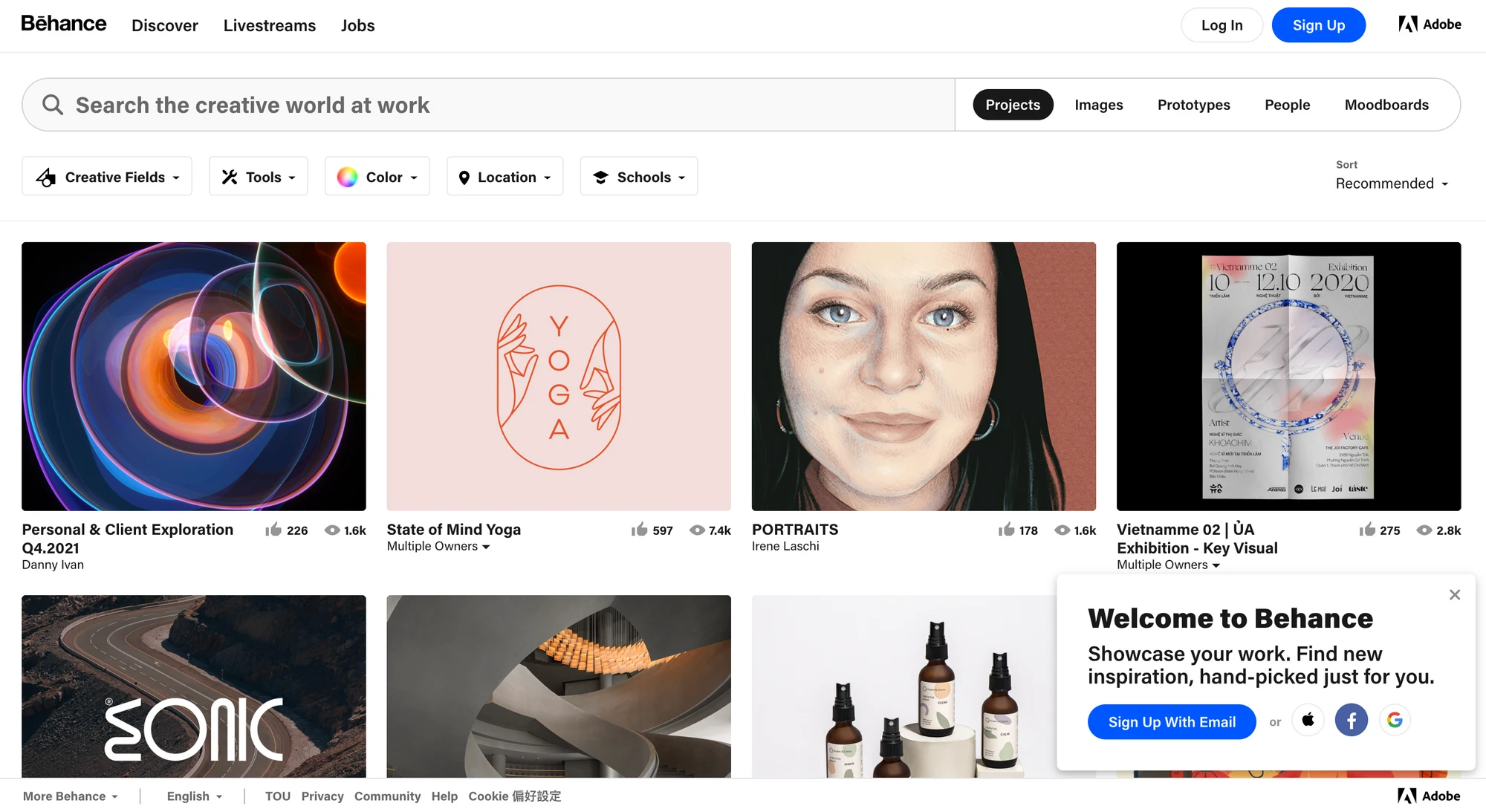 Image from: Behance

Behance is the world's largest creative network for showcasing and discovering creative work. Learn top designers' work processes, detailed presentations and create your own portfolio here freely.
Website: https://www.behance.net/
Dribbble

Image from Dribbble

Dribbble is where designers gain inspiration, feedback, community, and jobs and is a great resource to connect with designers worldwide, it is also a platform that can provide inspirations from graphic design, web design, and illustration.
Website: https://dribbble.com/
Adobe Portfolio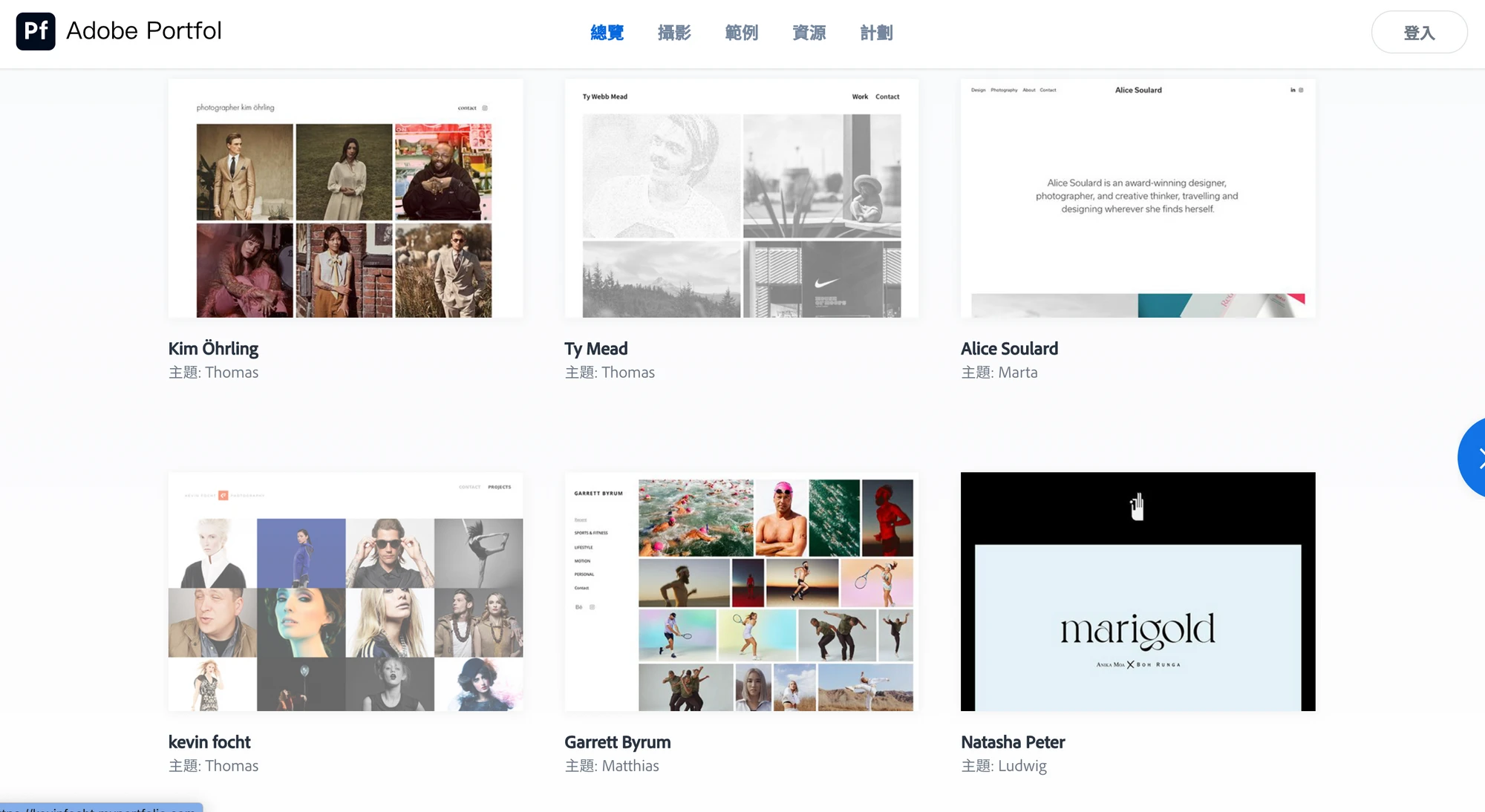 Image from Adobe Portfolio

Adobe Portfolio helps you to build a personalized website to showcase your creative work with Adobe Portfolio. Adobe Portfolio is included in the Creative Cloud subscription for free, so if you already have subscribed to Adobe creative cloud, give it a try!
Website: https://portfolio.adobe.com/
Pinterest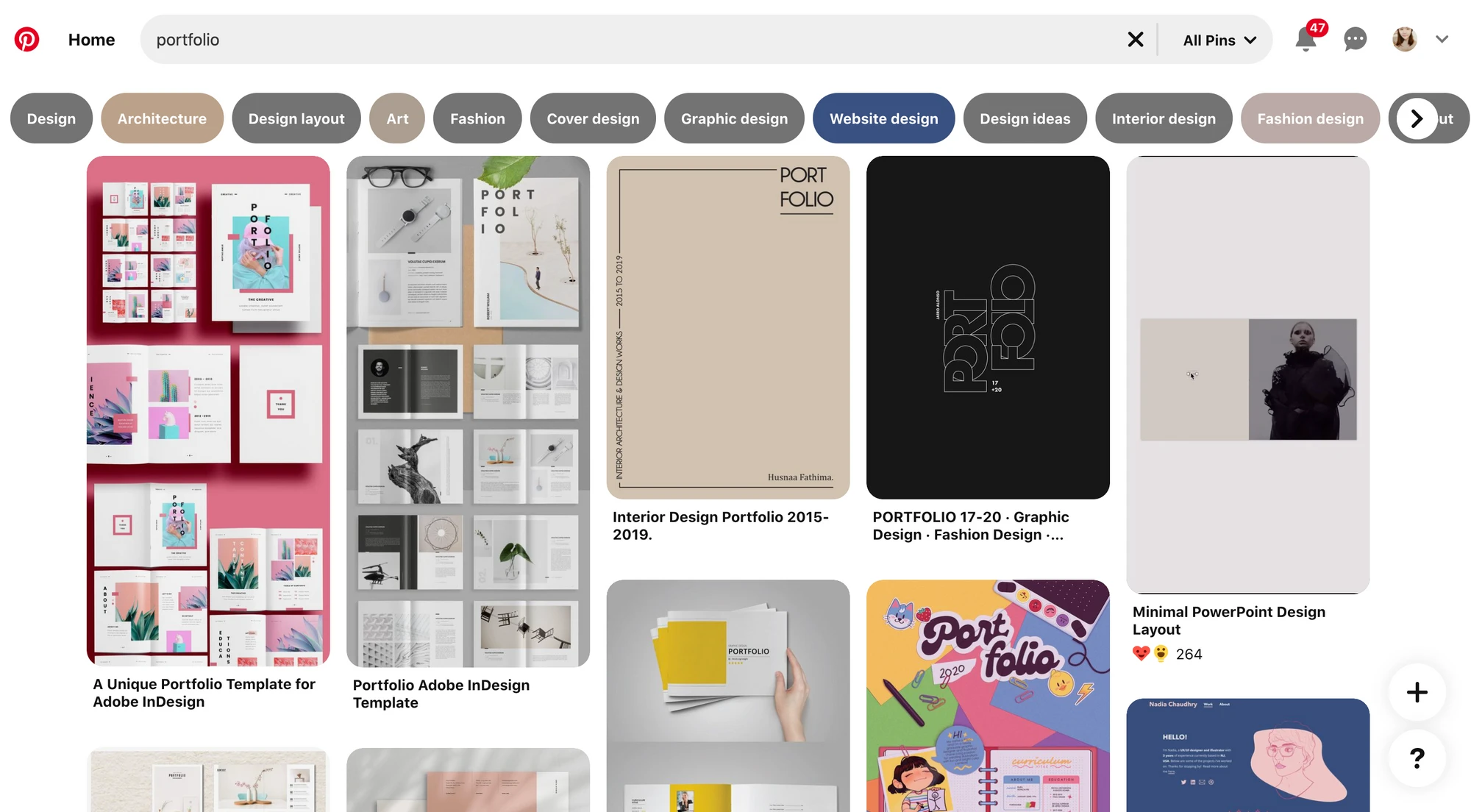 Image from Pinterest

Pinterest is an inspiration collection platform, which is mainly a powerful image search engine, so there are lots of designers who collect all kinds of inspiration on it including design portfolios, which can be used as an exposure platform or you can use the board features to collect various portfolio inspirations.
Website: https://www.pinterest.com/
UpLabs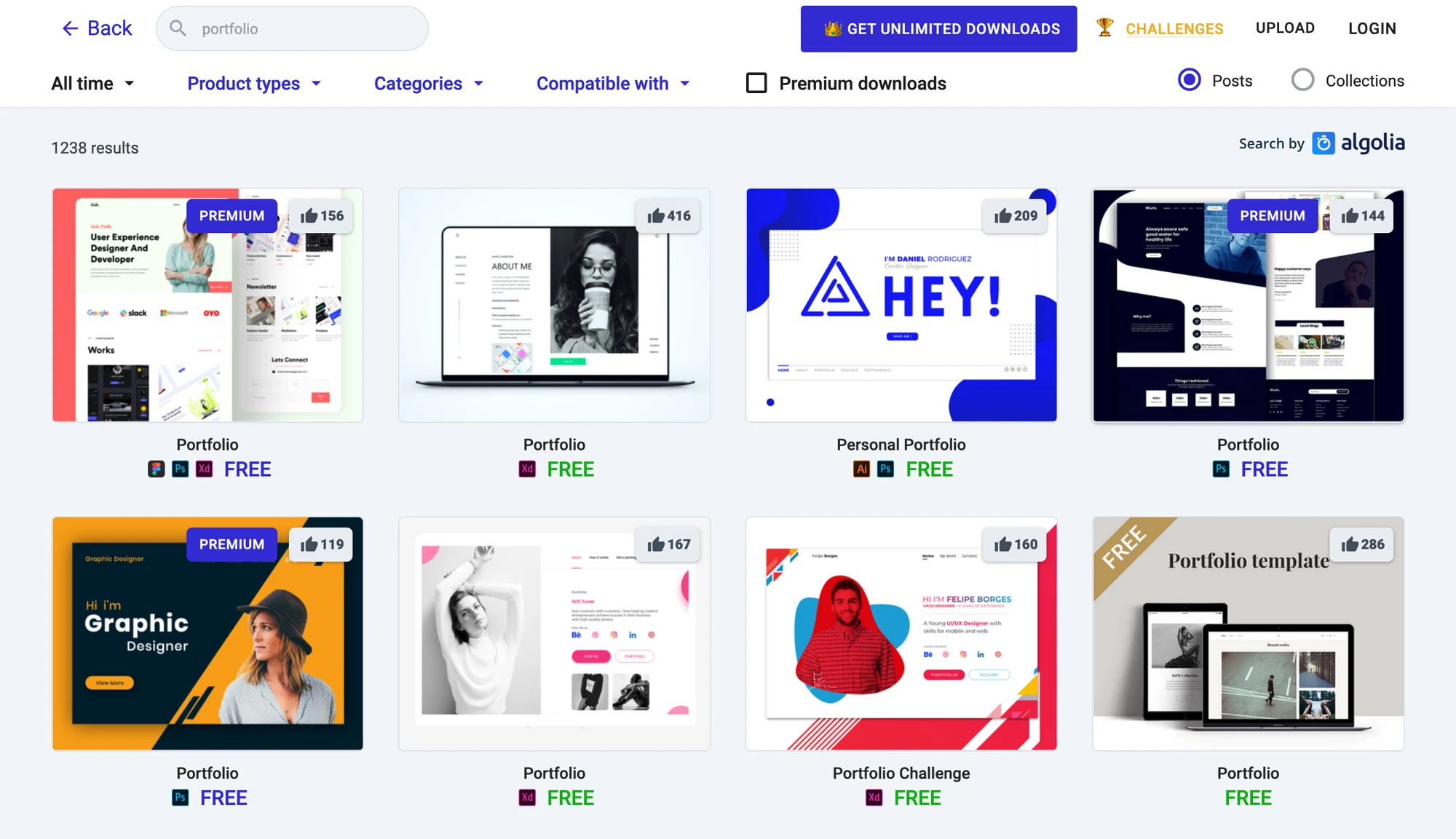 Image from UpLabs

UpLabs provides a variety of portfolio templates and practical solutions that actually works! You can find lots of high-quality portfolios that are free to download and edit in PSD, ai, Sketch, Figma, XD, etc., formats. If you are looking for some UX, UI inspirations you'll fall in love here too!
Beginners are encouraged to join their design challenge, winner will have your best work featured by UpLabs and get noticed by top design companies.
Website: https://www.uplabs.com/search?q=portfolio
---
What is the Best Platform to Build Portfolio?
You must be wondering what portfolio formats or platforms should go with after exploring inspirations? There are a lot of places such as Behance, Dribbble, Notion which are all easy to create and sharable. Go with the platform that you are most comfortable with and focus on one first then once you get that ready then you may expand into different media.
If you still have no clue where to start then check out the following platform for ideas:
1. WordPress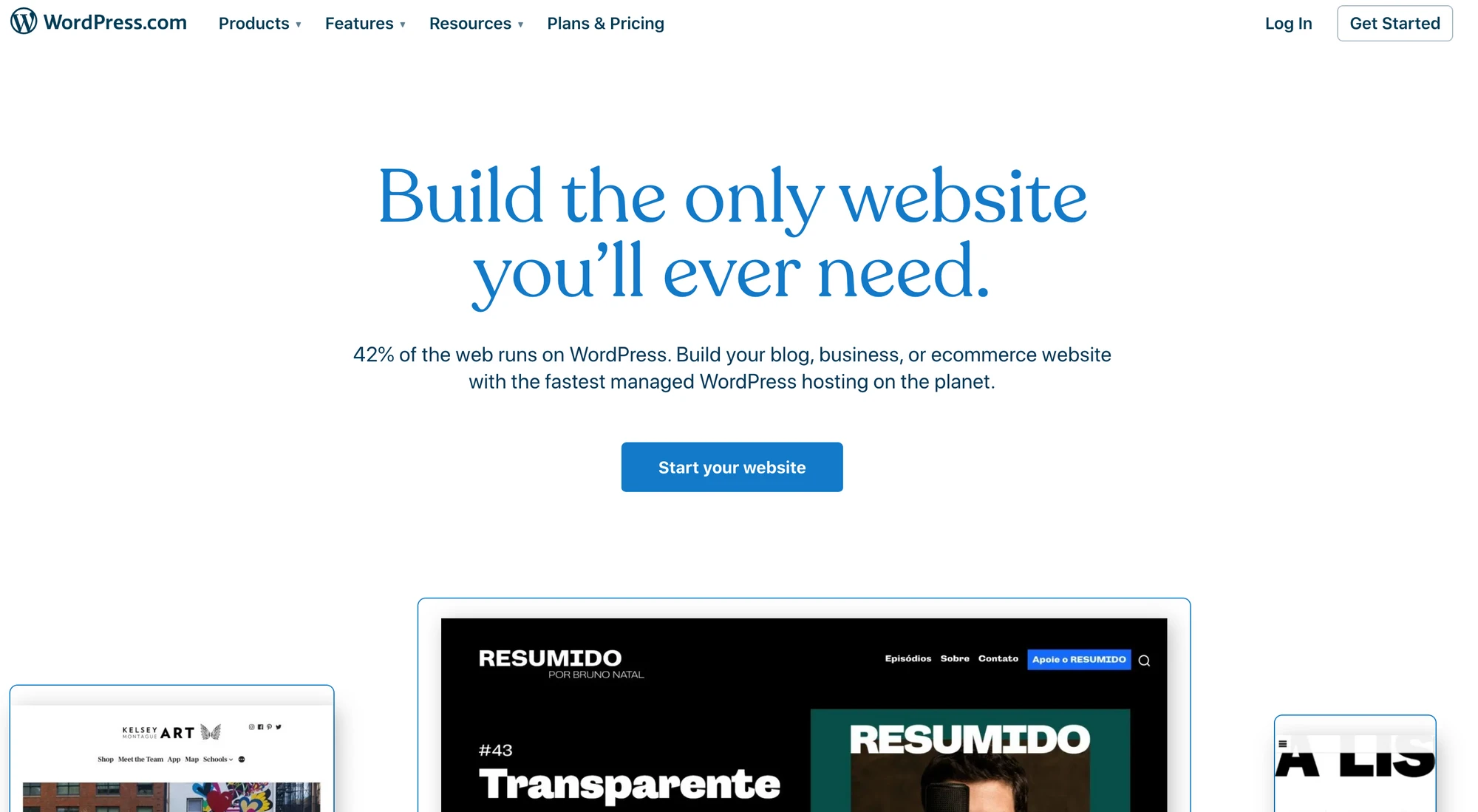 Image from WordPress

WordPress is a system that is often used to build websites. Many designers leverage the easy-to-build, flexibility, and variety styles to create their own unique design portfolios on WordPress.
Website: https://wordpress.com/
2. WIX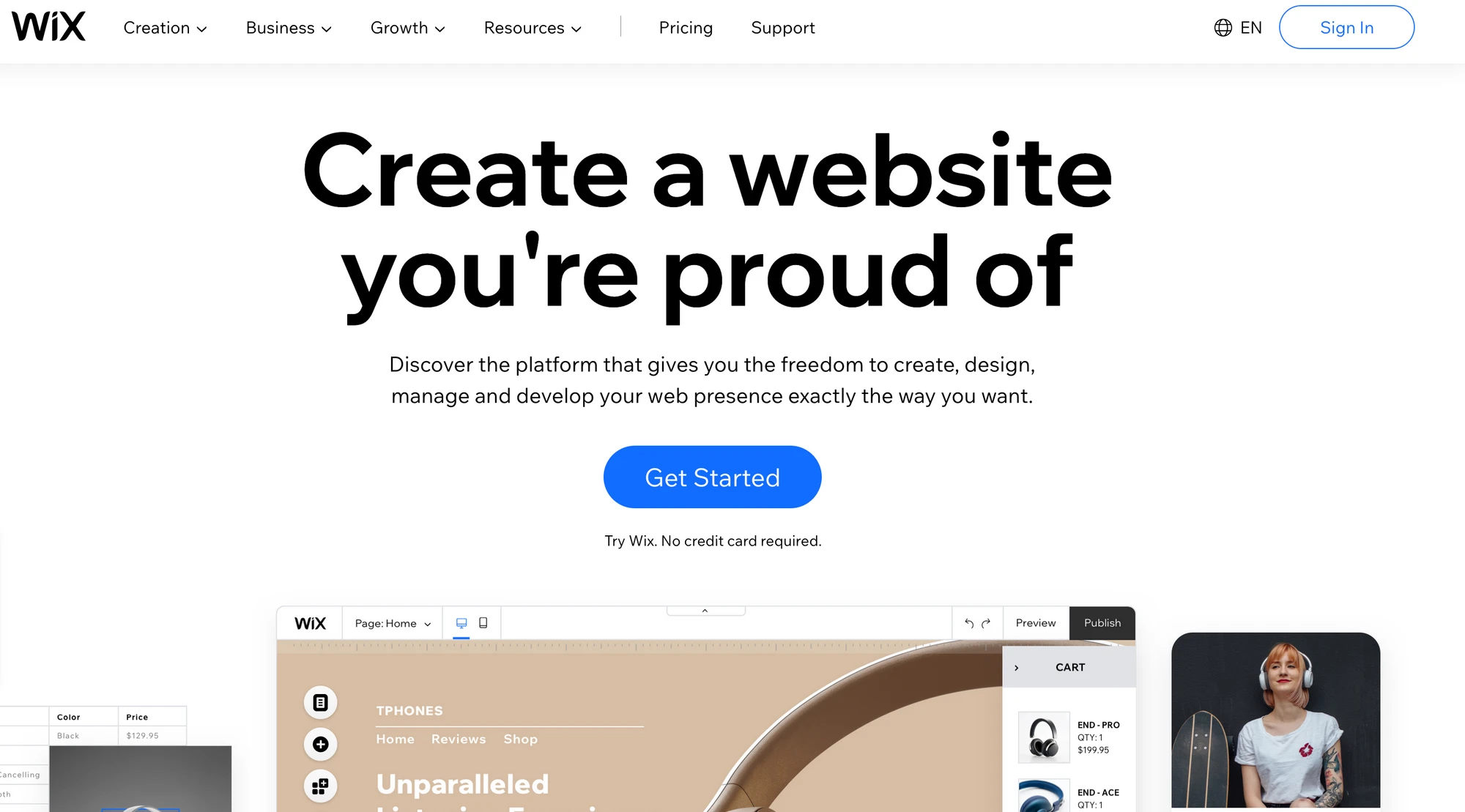 Image from WIX

WIX is easy to get started when you have no clue, the layout is beautiful and has lots of choices, it also provides a graphical drag-and-drop tool to edit web content easily. However, the free version always has WIX ads on your website.
Website: https://www.wix.com/
3. Crevado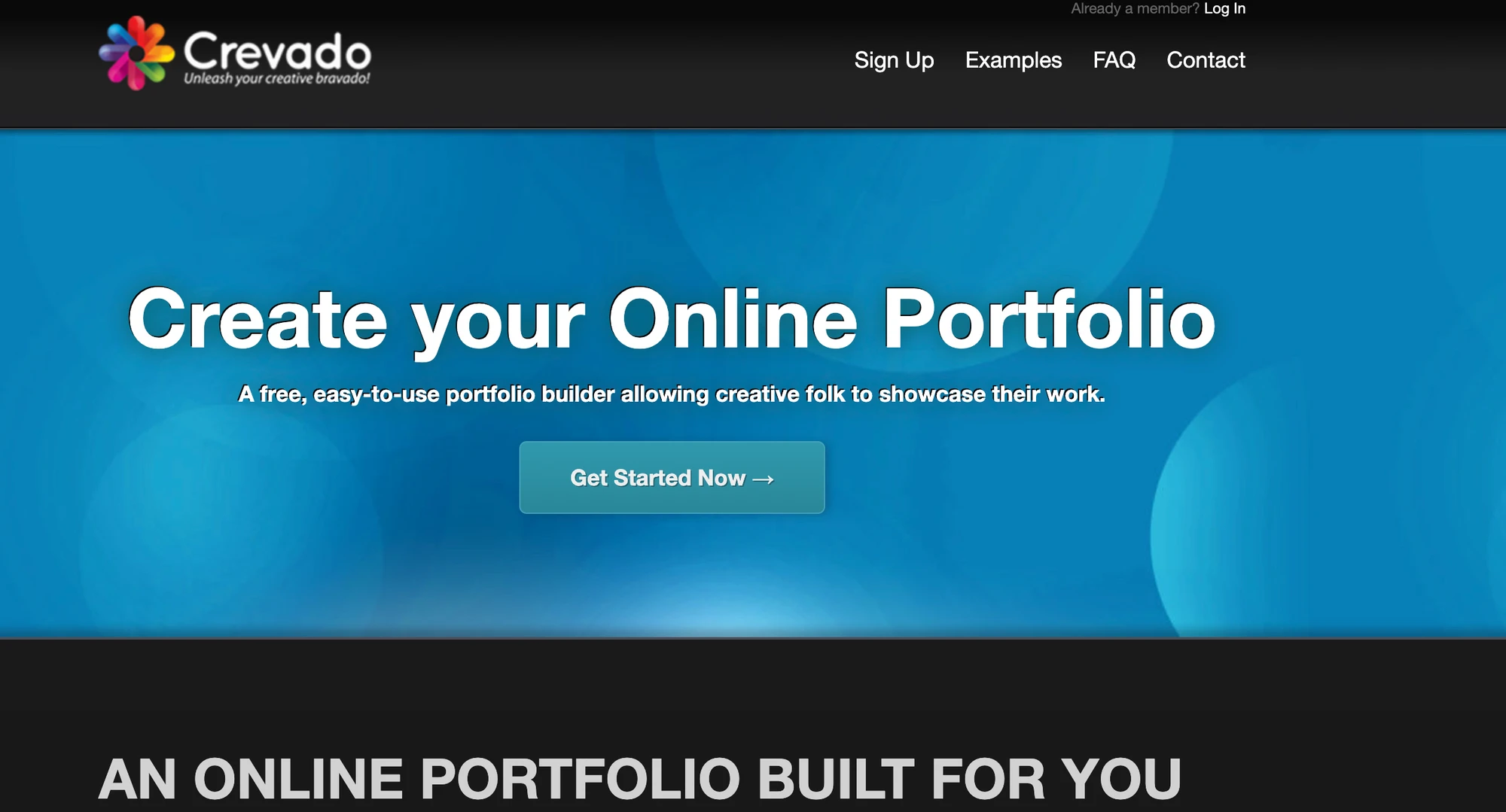 Image from Crevado

Crevado helps you use a drag-and-drop tool to upload your projects and rearrange them on the screen. It's truly easy to showcase your design work, such as illustration or graphic design.
Website: https://crevado.com/
4. ISSUU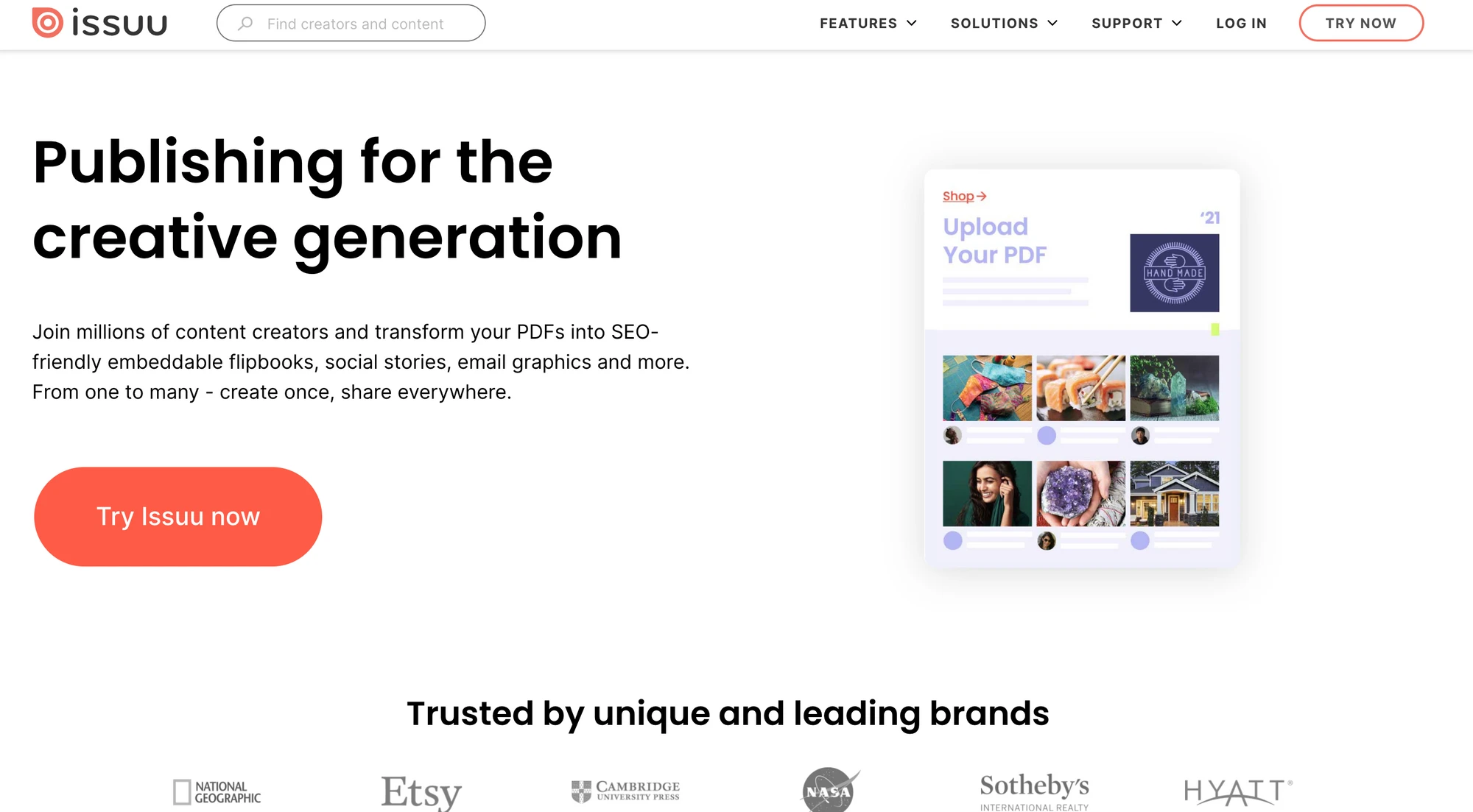 Image from ISSUU

ISSUU lets you create interactive flipbooks, social media posts, GIFs, and more from PDF. When you want to build a portfolio, try to visit ISSUU to get more inspiration!
Website: https://issuu.com/
5. Portfoliopen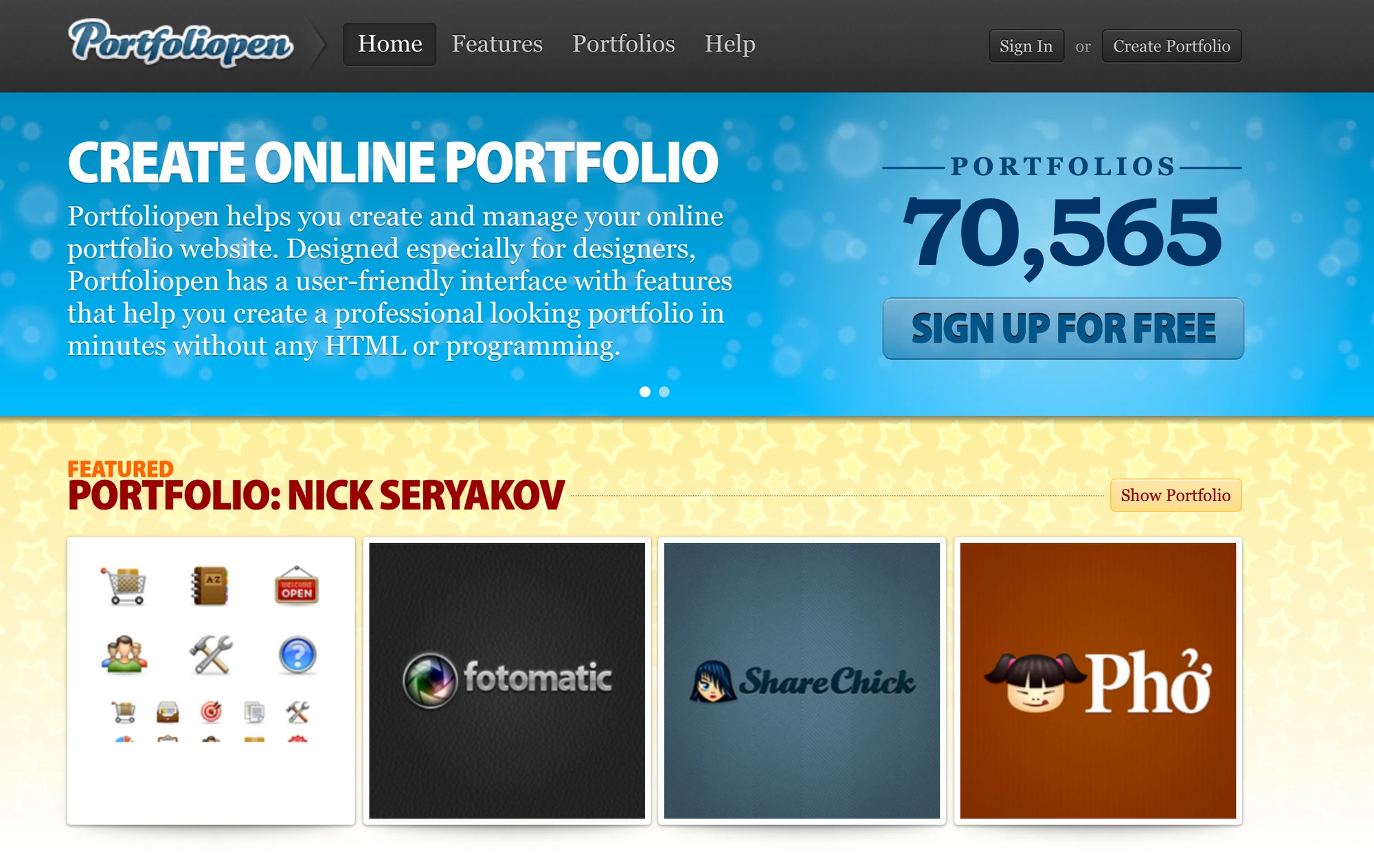 Image from Portfoliopen

Portfoliopen is an online portfolio site that allows designers to create a portfolio in minutes without coding. What's special is that there are plenty of visitors, you can get feedback and suggestions by receiving their comments.
Website: http://www.portfoliopen.com/
Recommend reading: How to Find a Remote Job as a Designer?
---
Looking for places to store your design assets? Eagle is here to help!
After viewing all these guides and tips to build a portfolio, here's a practical step to improve your design by using an organizing tool! Eagle is a desktop productivity tool that enables a powerful organizing system for all types of design files.
With adding tags, ratings, or even build a file with passwords, it can help you quickly find a specific image or other materials among thousands without getting lost, Try Eagle!
Lastly, if you are eager to learn more design information and resources, visit and bookmark Eagle blog to become a better creative professional!
If you are still lacking inspiration and incentives to create something new, feel free to dive into Eagle Community to explore stunning assets shared by thousands of designers worldwide. Let Eagle be your best design assistant!

💡 Organize your messy assets with Eagle: https://en.eagle.cool/