Best 25 Productivity Tools & Tips for Designers in 2022
Are there a lot of annoying obstacles that waste your time and distract you when you're working on a design?
In our daily lives, there are always many temptations that keep you from completing a design project efficiently—whether it's constant emails and social media alerts, or just a lack of motivation.
To boost your design productivity by increasing your hourly output, this article lists 25 excellent tools & 4 tips that help all designers to be more productive.
If you want to make some changes with these productivity tools, keep reading!
---
4 Tips to Help You Design More Productivity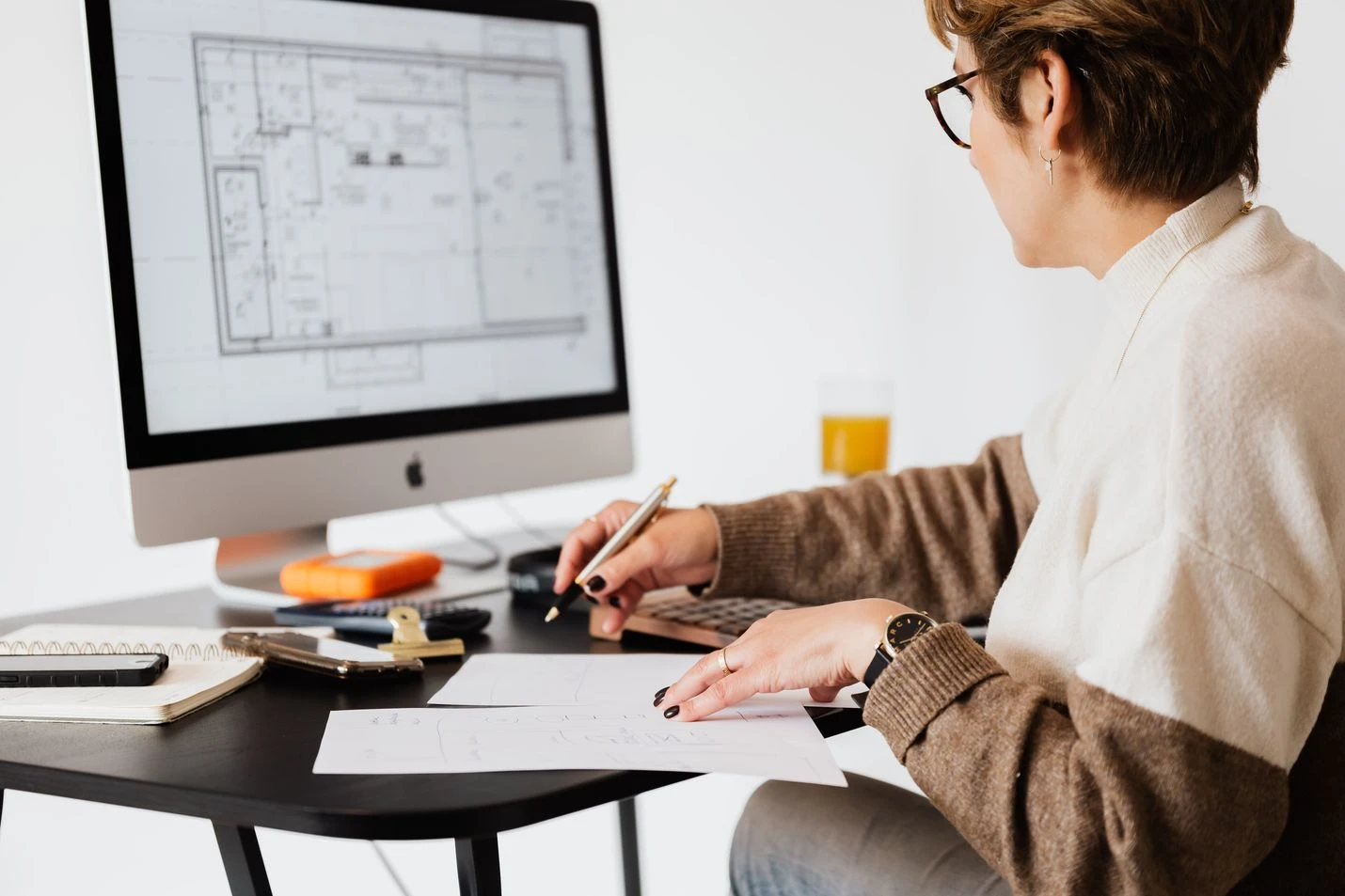 Image from Pixels

Creating plans for daily design work:
Before starting work every day, create a plan for your work during the day. With a clear working plan, you can more efficiently allocate your time to every task. Using to-do lists is a great way to list projects that should be completed that day, but be careful not to make it too complex or overwhelming.
Setting goals for your design project:
Do you usually have no idea where to start on a new design project or task? Try to set a goal!
It will not only increase your motivation but help you understand which work is your top priority. You can even divide your workflow into different stages, and set small goals for them. With a clear direction, you will design more productively!
Whenever reaching a goal, try to give yourself a small reward!
As well as being great motivations, these can result in you working much harder. You're more likely to focus on your design work 100% for that period because you know that you will have a reward and a break at the end of it.
As a designer, it is common to be sedentary for 8 to 10 hours, or even more. At this time, regular exercise is much more important to you!
Exercising can help you be more productive because it increases your alertness, blood flow and cardiovascular health, you'll be less anxious, more focused, and more capable of dealing with multi-tasks.
---
Best 25 Productivity Tools for designers
【Files & Tasks management】
Are your files with different formats always scattered in various folders? Use Eagle to efficiently categorize them!
Eagle is a powerful desktop management tool that can easily help you organize over 90 types of file formats, such as images, videos, audio, RAW, fonts, 3D, and bookmarks. You don't need to switch between many folders or platforms to find a specific digital asset anymore.
Moreover, Eagle makes it easy to manage all your digital assets by adding tags and notes, as well as using "Ratings" to help you arrange the importance, order, and status of tasks or design projects. It is also equipped with robust filters to help you search in a diversified way.
Lastly, if you often have to capture inspiration from the web, Extension of Eagle is also the best tool to help you become more productive!
How it makes you productive:
Pricing: 30-day FREE Trial
One-time purchase with free updates: US$29.95 (One license for two devices)
Platform: MacOS and Windows. Extensions are available for Chrome, Safari, Firefox, and Edge.
Related article: 11 Productive Tips to Make the Best Use of Eagle
Image from Trello

Trello is a well-known team collaboration tool, offering an easy and very visual way to glance at your entire project with a single view. With Trello, you can organize cards, which can be your thoughts, conversations and to-do lists, and be placed on a board for everyone to collaborate on. Try it now and productively organize all your workflow with Trello!
How it makes you productive:
Providing plenty of templates based on 7 categories
Creating rules, buttons, and commands to automate actions
Intuitive interface makes it easy for teams to set up and customize workflows.
Building Power-ups for millions of users and a private custom one for personal use
Using Trello Boards to create timelines, calendars, tables, dashboards, and maps
Pricing:
Free
Standard: US$5 per user/mo (billed annually) or US$6 per user/mo (billed monthly)
Premium: US$10 per user/mo (billed annually) or US$12.5 per user/mo (billed monthly)
Platform: Web, Windows, Mac, iOS, and Android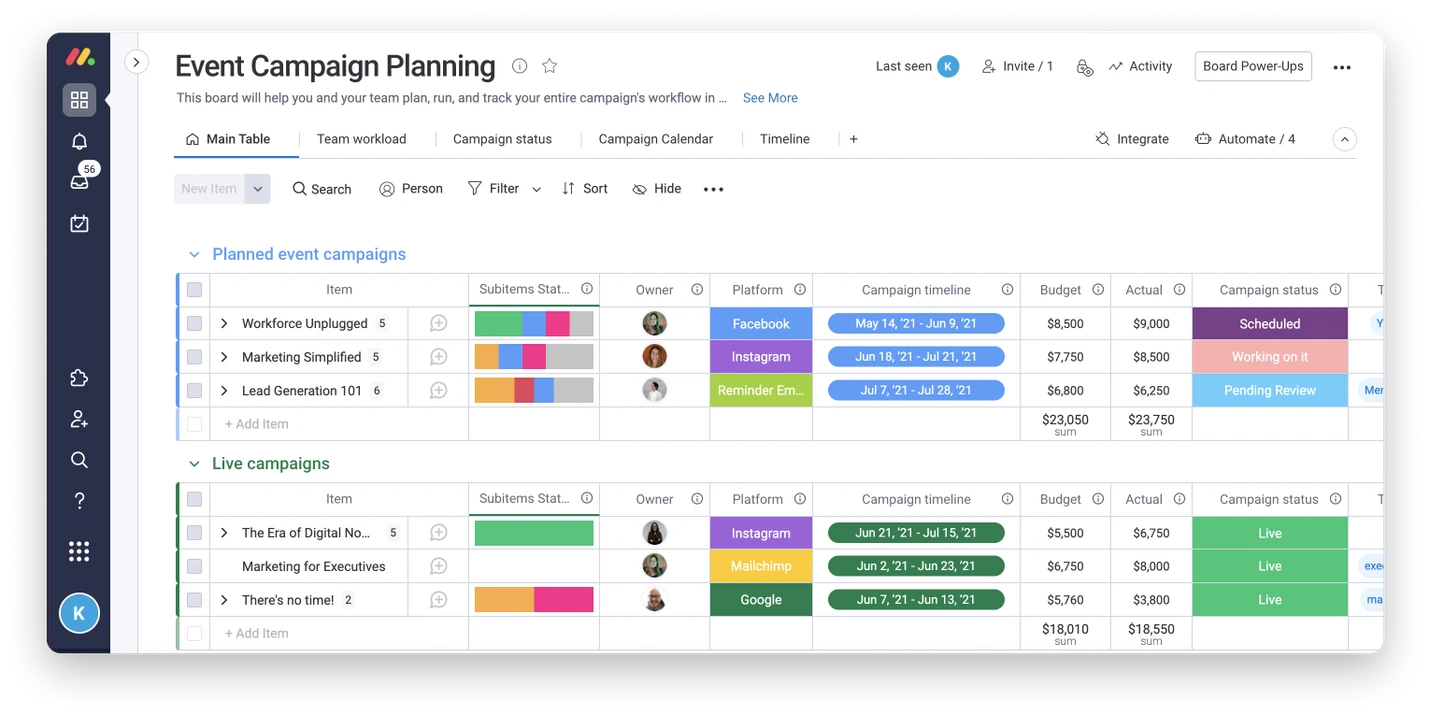 Image from monday.com

monday.com is a visual and customizable project management software, with a spreadsheet interface as its core features, which can efficiently manage all your design projects, by adding status, schedule, date, progress, tags, archives, ratings, and more. With endless customization options, dozens of integration possibilities, automation, time tracking tools and more, monday.com makes it simple for teams to stay connected and get more done.
How it makes you productive:
Automate routine tasks
Visualize project progress with the Chart view
Manage your time with the Time Tracking Column
Use integrations to get more done using your favorite tools
Pricing:
Individual: free (Up to 2 users)
Basic: US$8 per user /mo
Standard: US$10 per user /mo
Platform: MacOS, Windows, iPhone, iPad, Android. Web browsers are available for Chrome, Safari, Firefox, and Edge.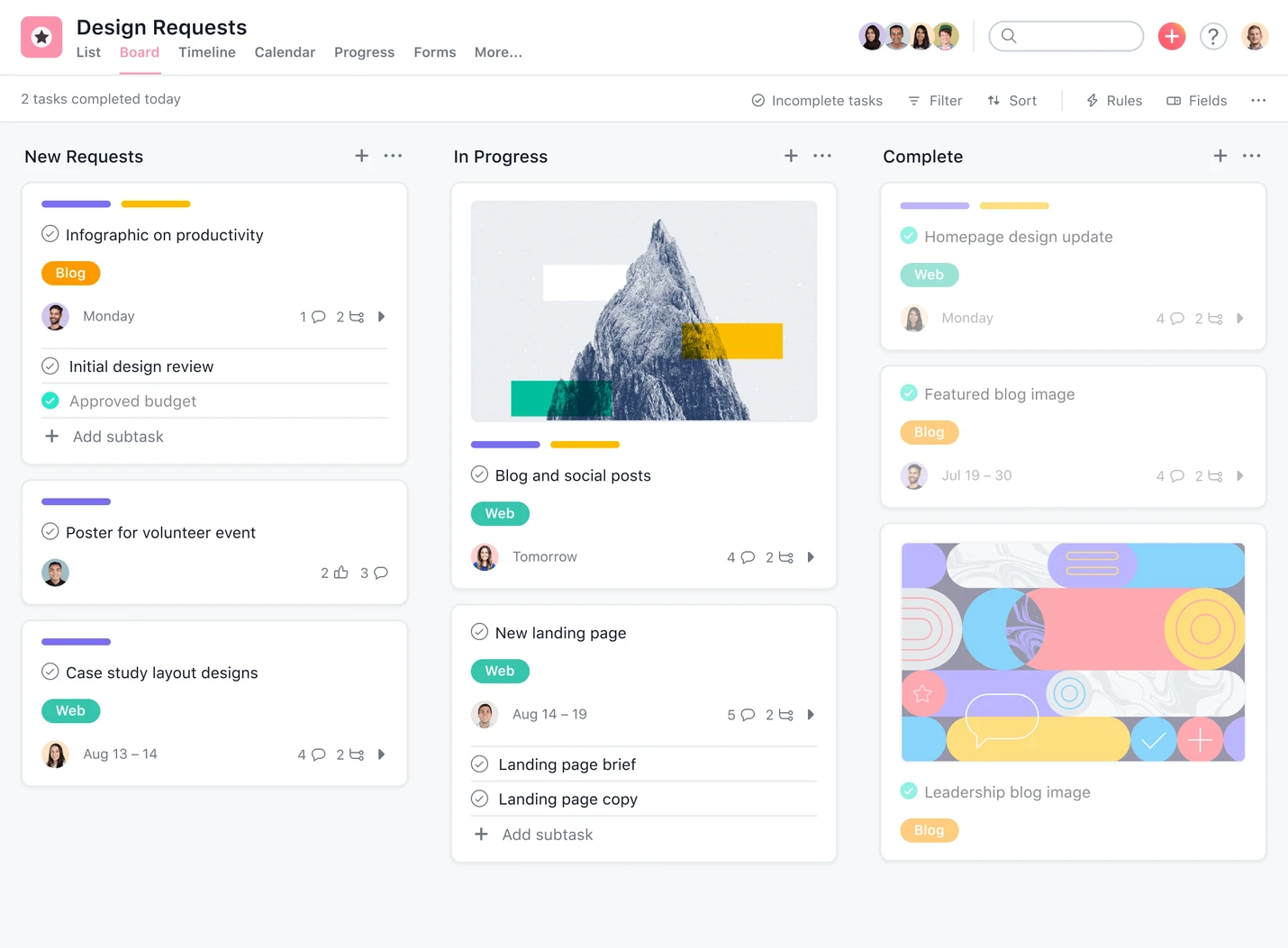 Image from Asana

Asana is a famous cloud-based task management tool that you can use to organize and manage all design projects efficiently. Moreover, it can also help you assign tasks and see the real-time progress of your team.
You are allowed to add files up to 100 MB in the free version, with no storage limit whatsoever. There are also different options to display your design projects, including list view, calendar view, or file view. Asana will help you see big pictures and avoid working in inefficient ways.
How it makes you productive:
Deadline Reminders
Ready-to-Use Templates
Collaborating with teams in real-time
Creating a visual workflow or tracking project with Gantt Charts
Integrate with third-party tools to avoid wasting time importing files
Pricing:
Basic: free
Premium: $13.49 per user/ mo (paid monthly) or $10.99 per user/ mo (paid annually)
Platform: Web, MacOS, Windows, iOS, and Android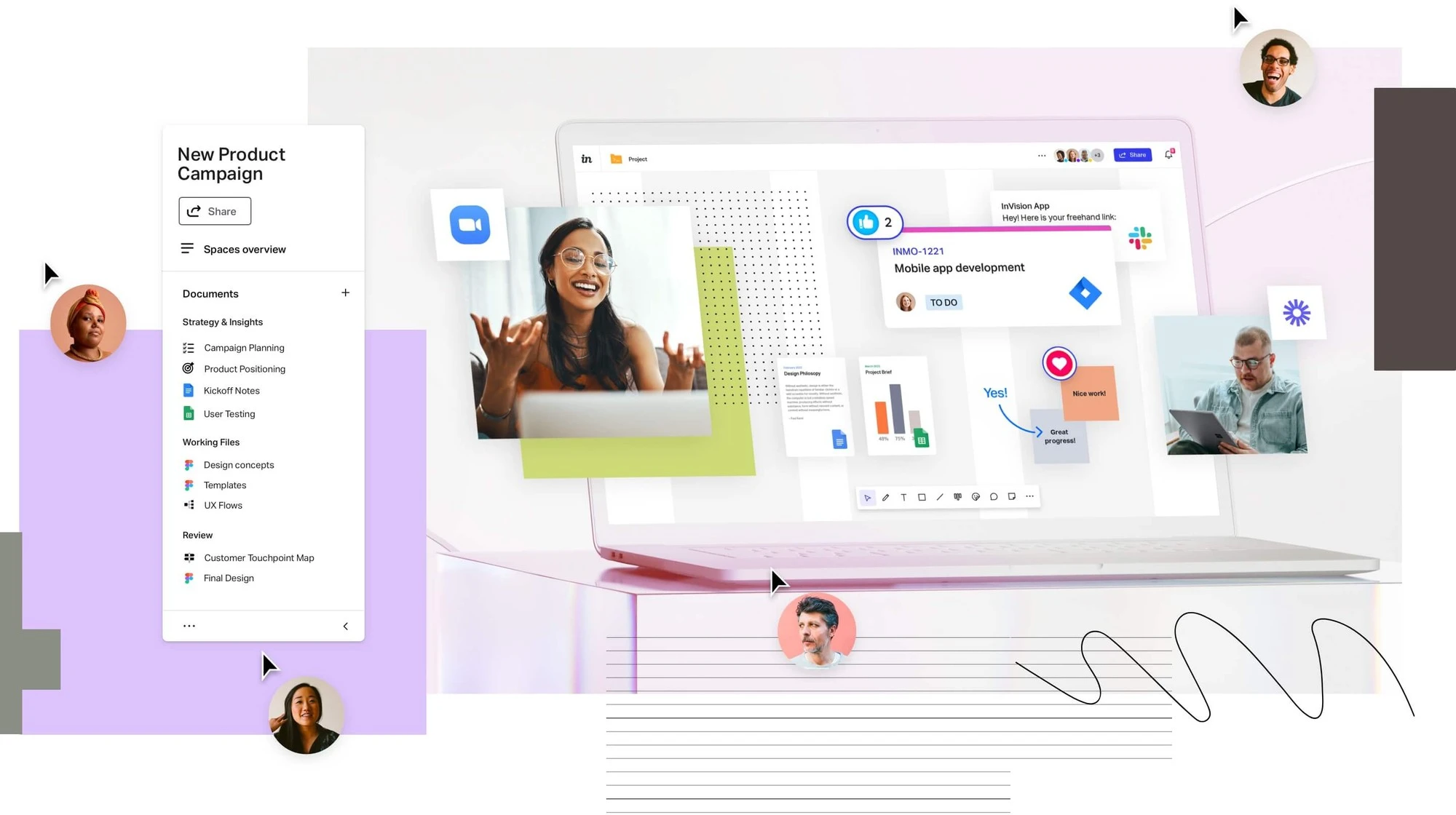 Image from InVision

Created for designers, InVision is a well-known platform for prototyping, collaboration and workflow. This allows you to efficiently and simply create interactive mockups for your wireframes and designs.
When it comes to providing feedback, you have a multitude of options! They can share it in real-time on the screen, leave comments on each page, or even remark upon specific elements. It makes you more productive during your design process!
How it makes you productive:
Over 100 templates to help you work efficiently
You can upload JPG, PNG, PDF, or GIF files for prototyping
Create to-do lists and record all design progress through real-time communication
"Freehand" is a great place for brainstorming, goal setting, and collaborating in the early stages of a design project
Pricing:
Free
Pro: US$4 /user /mo (paid annually) or US$4.95 /user /mo (paid monthly)
Platform: macOS, Windows, iOS, Android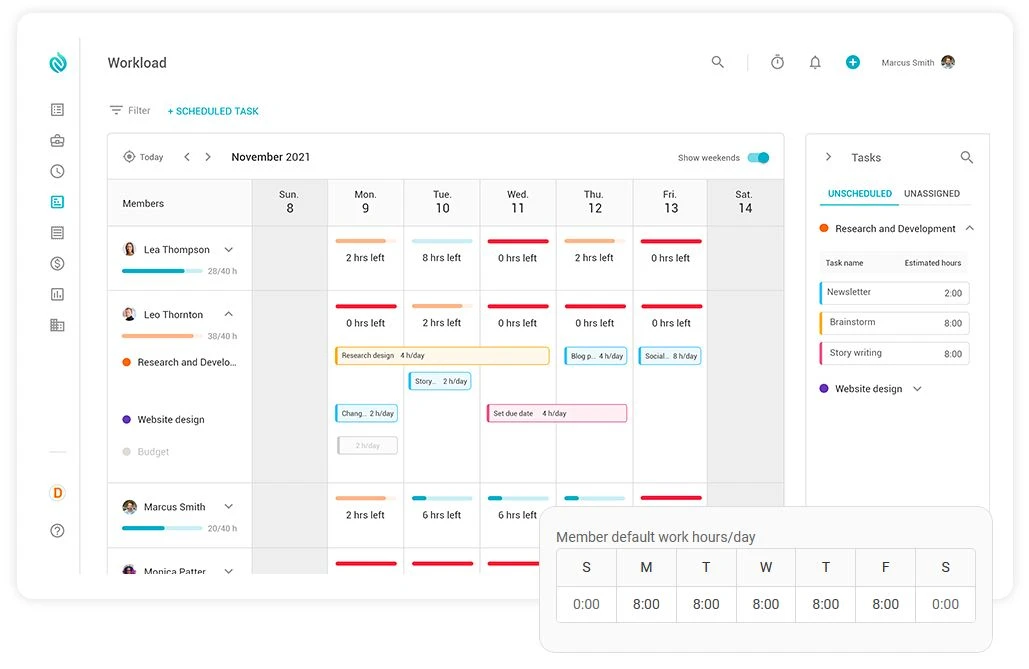 Image from Nutcache

Nutcache is an all-in-one project management software solution and productivity tool dedicated to helping teams manage their products more efficiently. It promotes team collaboration and helps teams streamline their workflows and complete tasks on time and within budget. This app's simplicity and flexibility make the working process a breeze.
How it makes you productive:
Use custom workflows
Use KPIs to stay on budget
Save time with task automation
Manage your team's workload in real-time
Divide work into manageable chunks and assign tasks efficiently
Pricing:
Free for up to 20 users
Pro: US$6 per user /mo
Enterprise: US$12 per user /mo
Platform: iOS and Android phones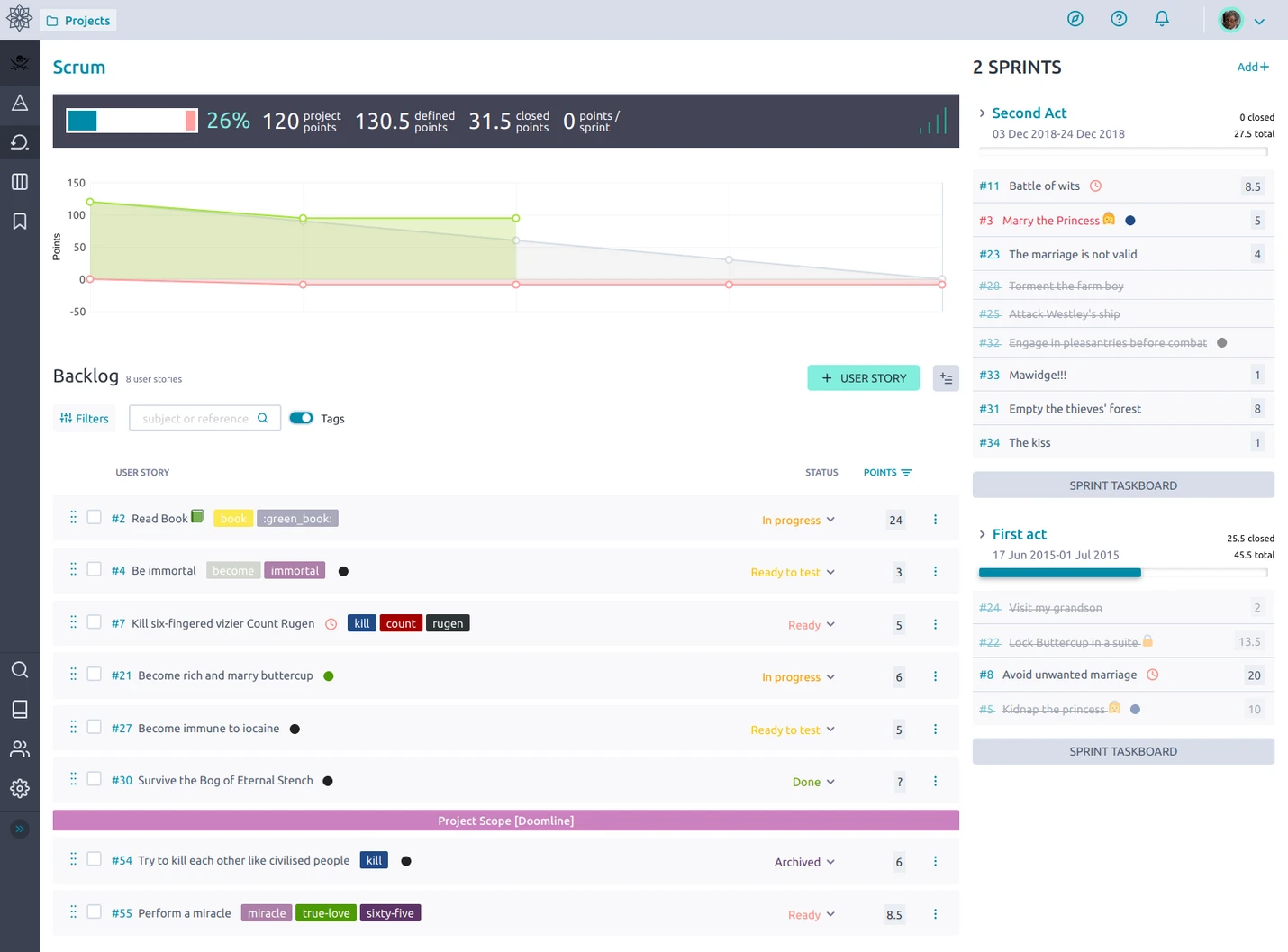 Image from Taiga

If you have trouble managing multiple design projects, you should try Taiga!
Taiga is an open-source project management platform for designers and developers. Since Taiga is customizable, it can easily be adjusted to fit each project. You can apply the "KANBAN" to divide a project into whichever stages you prefer, while using "Epics" to help you plan strategically across different projects, and manage effectively those projects, and the relationships between them.
How it makes you productive:
Extensive filter options & search function
Display multiple workflows with Swim Lanes
Customization to fit your workflow including EPICS and sub-tasks
Using KANBAN, Issues, Scrum, and Dashboards to manage all your design projects
Pricing:
Basic: free for up to 15 users
Premium: US$5 /user /mo (billed annually) or US$7 /user /mo (billed monthly)
Platform: Web, iOS, Android, and Windows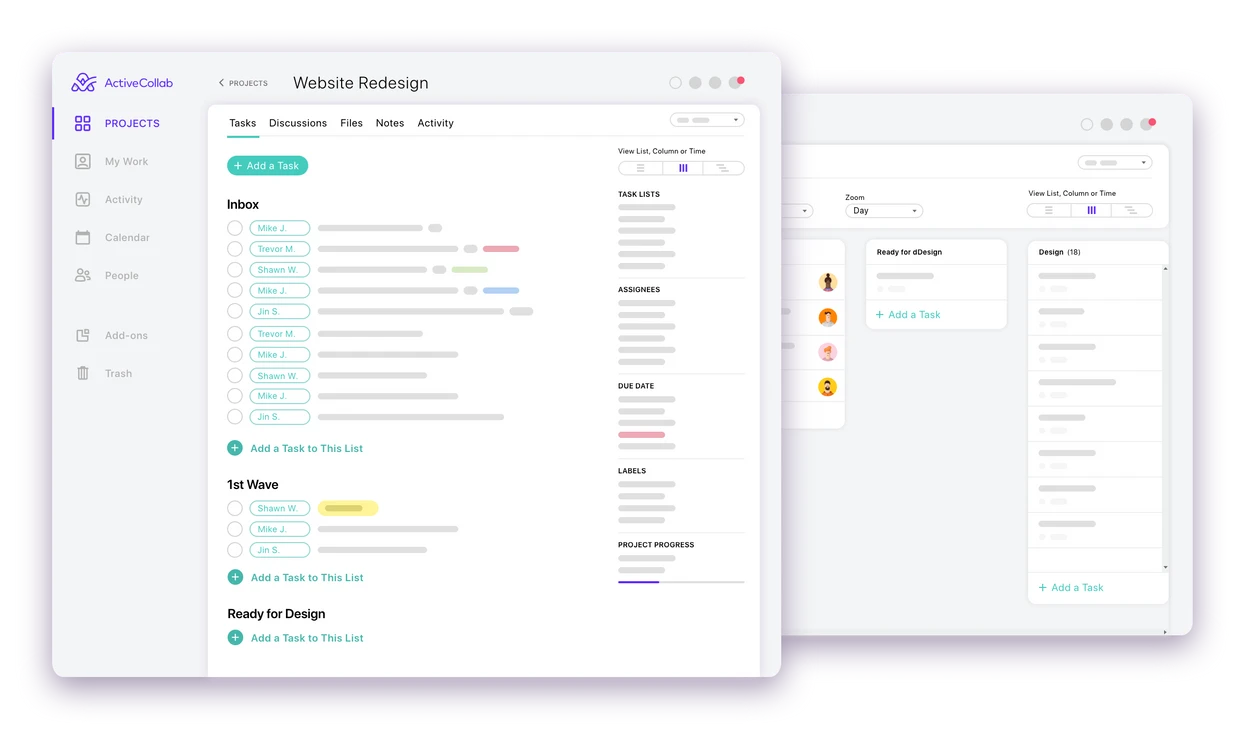 Image from ActiveCollab

Want to be more productive? Keep your workflow efficient with ActiveCollab!
ActiveCollab is a project collaboration software that gives you complete control over your work, covering tasks, communication, team members and files. It offers a task list system that allows you to tag relevant users, comment on task progress, estimate and track task time, and attach project resources, such as documents, graphics, charts, etc. In this way, you will be better able to grasp the whole workflow!
How it makes you productive:
Select multiple tasks and edit their proprieties all at once
Track time on projects and tasks, and record them in Timesheet
Organize workflow with templates will save you plenty of time.
Filter out a large list of projects by their category, client, label or project leader
Use Kanban, Gantt, List, or Calendar view to manage your tasks in the best way
Pricing:
Free for up to 3 users
Plus: US$7.5 for a one-time purchase
Pro: US$6.25 per user /mo
Platform: macOS, Windows, iOS and Android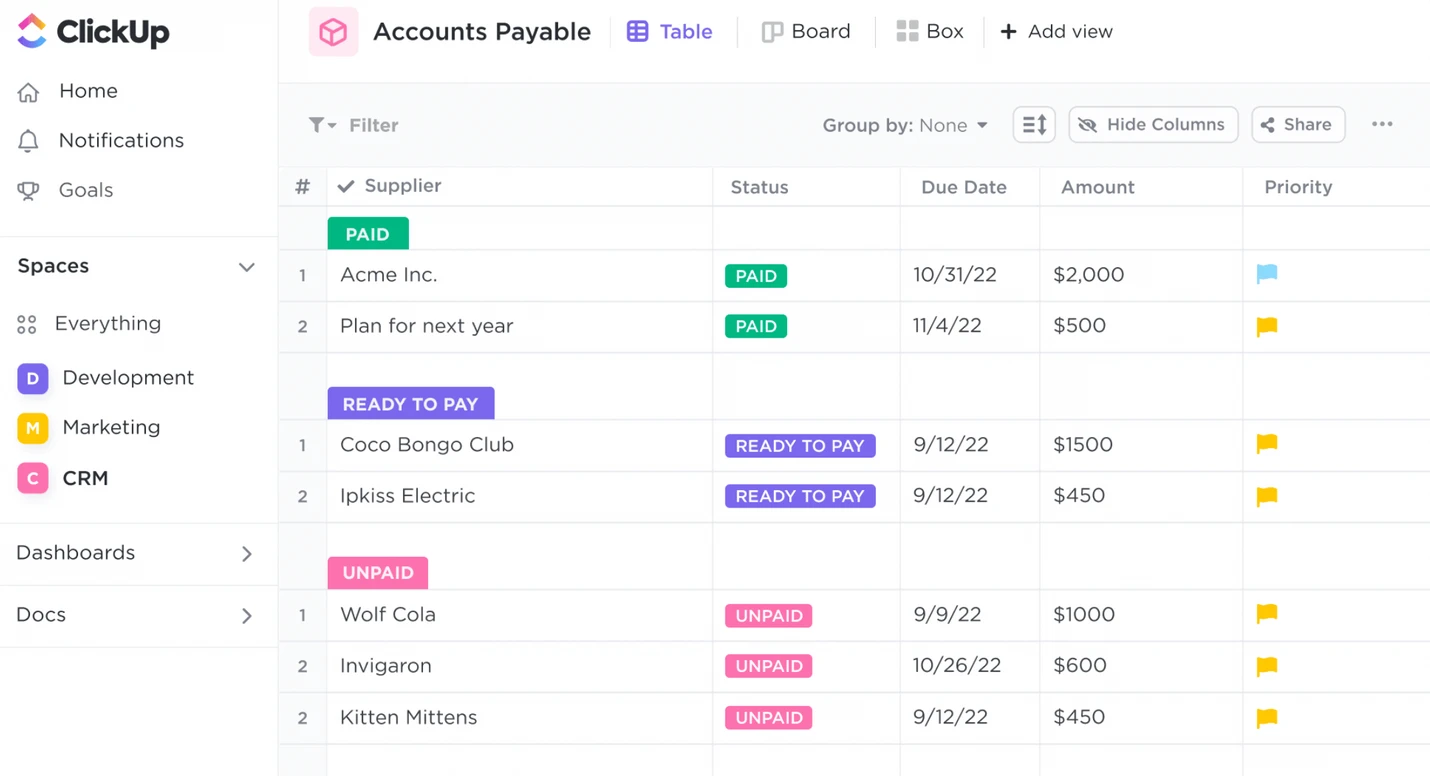 Image from ClickUp

ClickUp is a productivity platform that allows you to manage your workflow and personal tasks in one place for maximum productivity. You can create tasks and projects, build docs directly, and create goals to monitor your progress. Clickup is a great tool for you to manage time!
How it makes you productive:
Set Trackable goals
Fast-track teamwork with multiple assignees and comment for any task
Simplify complex projects by breaking them down into levels of subtasks
Save time with Task Automations, assign Sprint Points, add Custom Field data, and more.
Visualize tasks in multiple views and easily rearrange or edit in bulk with the Multitask Toolbar.
Pricing:
Free
Unlimited: $5 per user /mo
Platform: Web, Mobile apps for iPhone, iPad and Android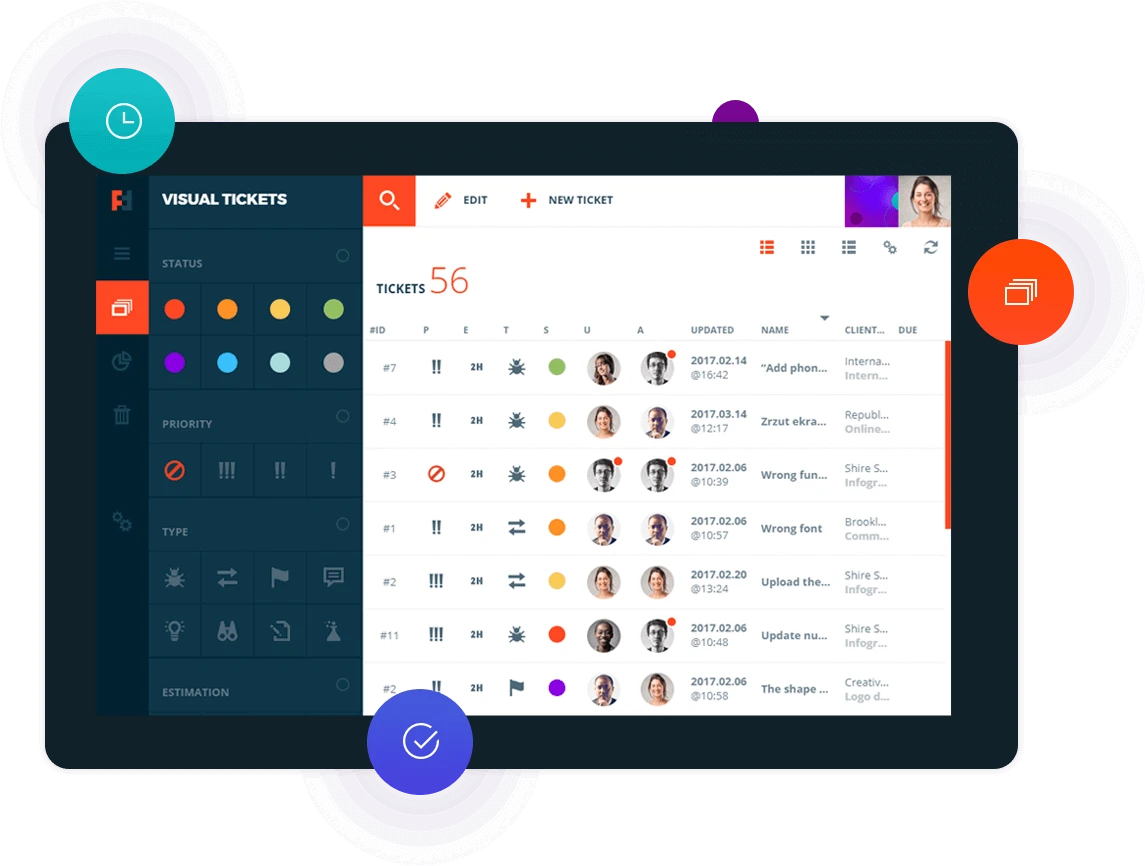 Image from Futuramo Visual Tickets

Designers will benefit from using Futuramo Visual Tickets, a web app that helps teams exchange tasks (called tickets) with bugs, change requests, and feedback in the most visual way through annotated screens. Moreover, teams can share files and exchange comments, prioritize work on tickets, change status, filter key information, and more. Try it now!
How it makes you productive:
Sort your tickets by their properties
Ask questions and get answers to clarify exactly what needs to be done
Use advanced statistics to get key info on every ticket you or your crew have worked on
Select status, type, priority, time estimate and due date to help others see what is important
Use the smart search to find any name, phrase or keyword associated with the desired ticket
Pricing: Free for up to 3 members
Platform: Web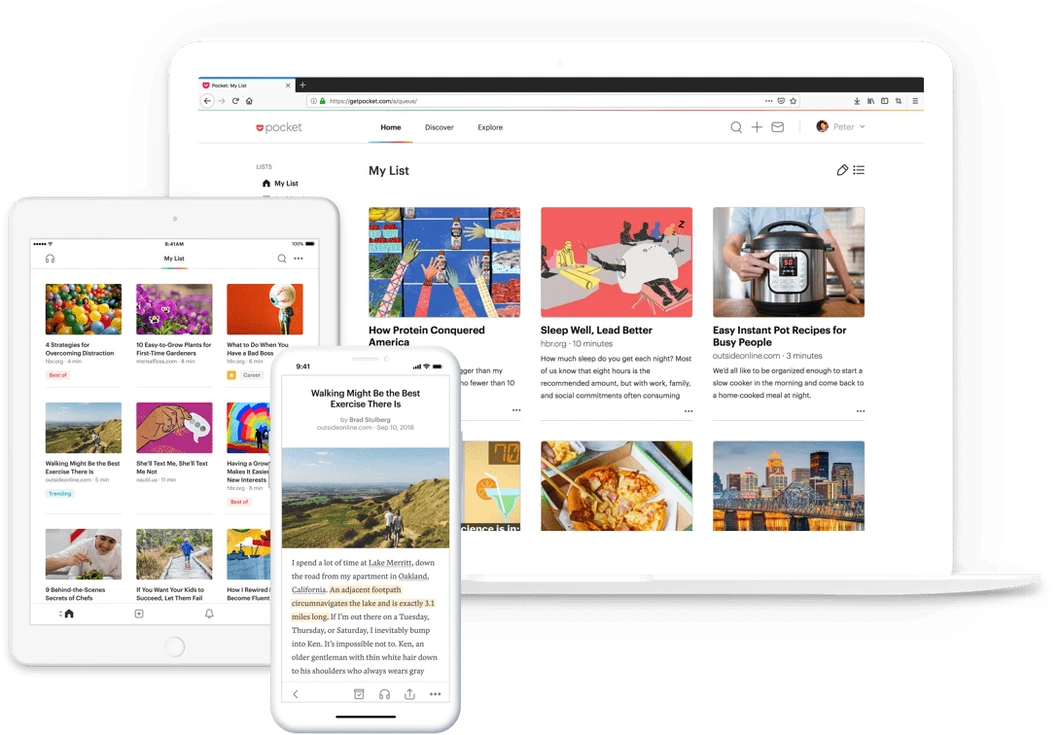 Image from Pocket

Want to save articles you've found online later? Pocket is here to help!
Pocket is the best way to save articles, videos and links for later reading. This content is automatically synced across multiple platforms for you to enjoy offline reading. It is such a practical tool to keep articles clutter-free and add tags to them for search purposes.
How it makes you productive:
Read articles by listening
Use tags to categorize content
Instantly save favorite articles, videos, links, and webpage
Sync across different platforms, including iOS, Android, and macOS
Pricing: Free
Platform: Web, iOS, Andriod, and MacOS. Extension for Chrome and Firefox.
How productive! You can save bookmarks, images, videos, and audios at once with Eagle!

Image from Eagle — Bookmark Management

---
【Time tracking】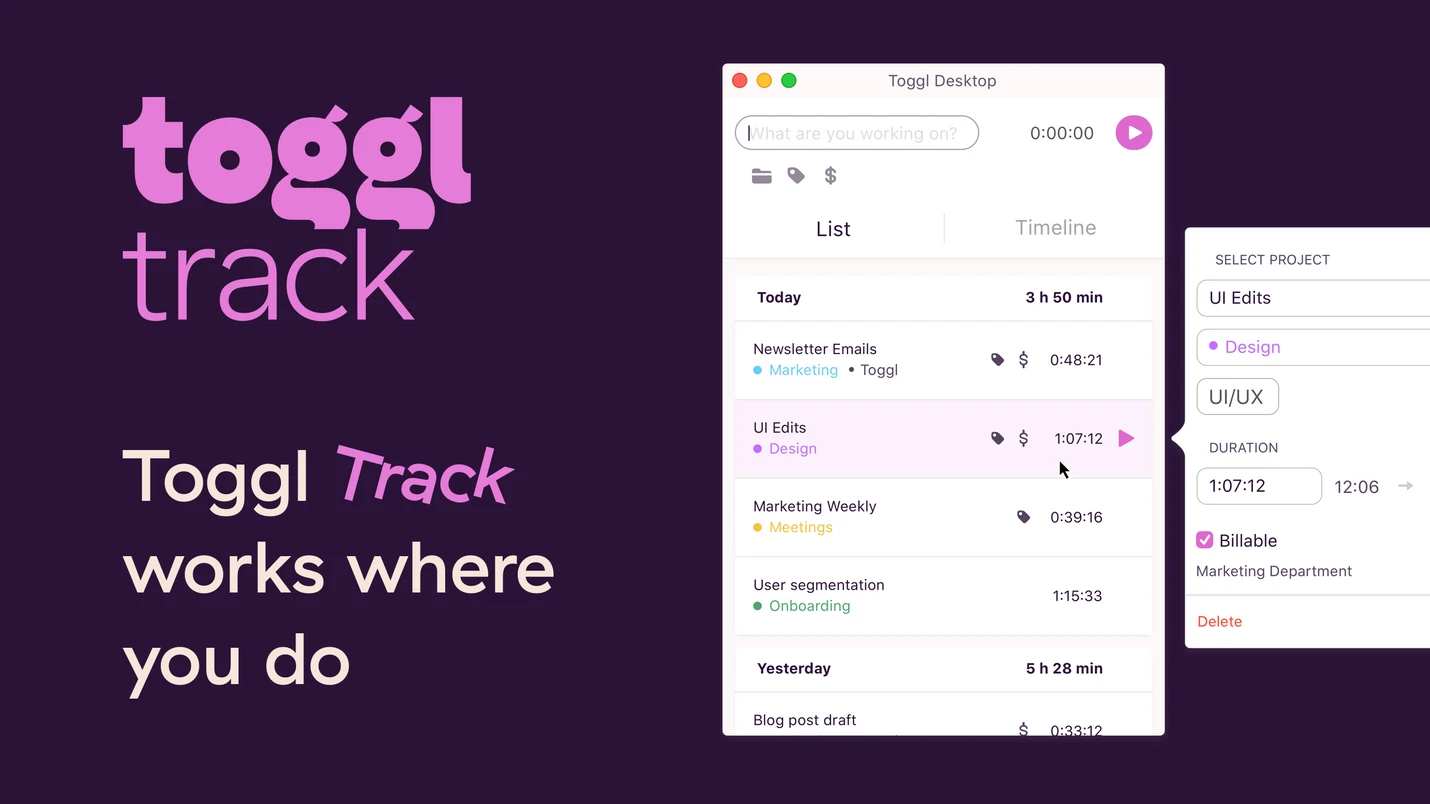 Image from Toggl

Time, as we all know, is money, and often it's not enough to just get things done. You also need to know how long it's taking you so that you can charge accordingly and also identify things that take up too much of your time for not enough money.
Toggl is a cloud-based time tracking tool and productivity app that'll help you do just that. It helps you track the time spent on various projects and analyze productivity, which can even be up and running from scratch in less than a minute. Toggl also has extensions that allow you to integrate the tool into many other services and your browser.
How it makes you productive:
Instant overview of your billable time and team progress
Integrated with your Outlook or Google Calendar into Toggl
Track time across the web, desktop, mobile app, or browser extension with one click
Auto-track every app or website you use for more than 10 seconds with Timeline, then turn that data into time entries
Pricing:
Free for up to 5 users
Starter: US$9 per user /mo (paid annually) or US$10 per user /mo (paid monthly)
Premium: US$18 per user /mo (paid annually) or US$20 per user /mo (paid monthly)
Platform: Desktop for macOS and Windows, and mobile for iOS and Android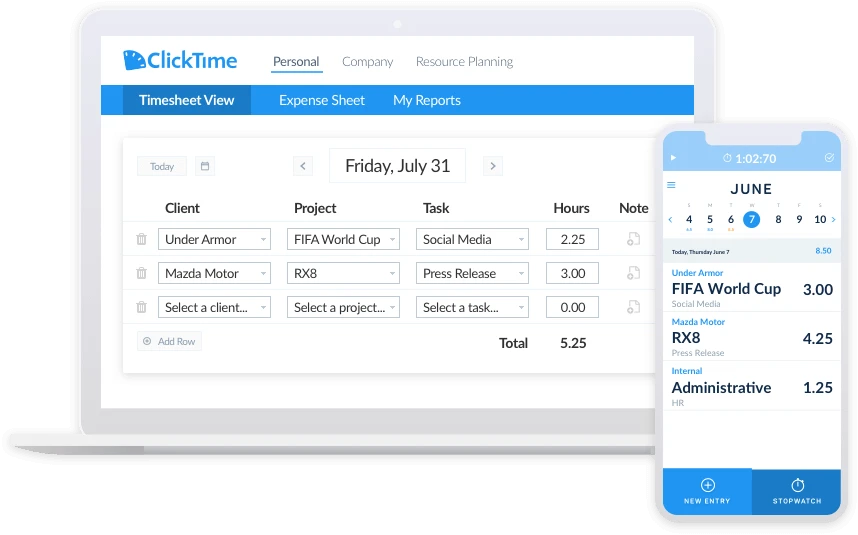 Image from ClickTime

If you are looking for a time-tracking solution, then you simply can't go wrong with Clicktime!
As a time monitoring application, Clicktime is equipped with a robust and web-based time tracking platform that simplifies the way you manage your time, expenses, and other resources.
Straightforward and easy to use, Clicktime comes with a variety of practical features to ensure that all the time you spend is productive and can be accessed via all platforms and web browsers.
How it makes you productive:
Easily track, manage, and approve employee time off
Quickly capture your time against clients, projects, and tasks
Instant access to jobs, projects, and budgets with mobile apps
Accurately track expenses and create expense sheets on-the-go
Pricing: Free 14-day trial
Starter: US$9 per user /mo
Team: US$12 per user /mo
Platform: Web, iPhone, Android
---
【Focus Tool】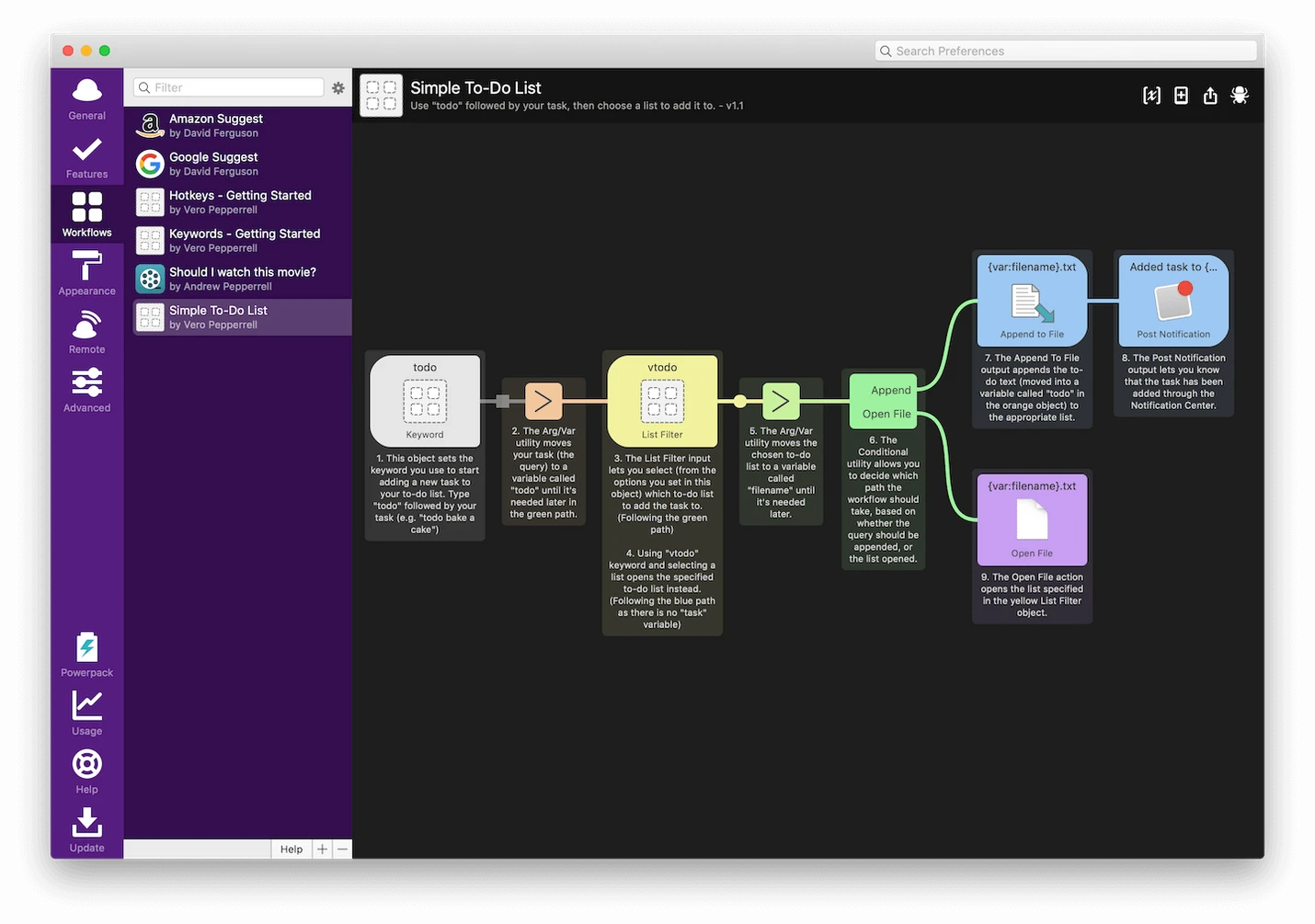 Image from AIfred

Alfred is an award-winning app for macOS that boosts your work efficiency with hotkeys, keywords, text expansion and more. Quickly Search information from your Mac and the web, and be more productive with custom actions to control your Mac.
How it makes you productive:
Save countless hours by using hotkeys, keywords to search for your Mac and activity history
Use Powerpack to perform tasks more efficiently and cut down on repetitive manual tasks
Stop typing the same URLs or responses over and over with Clipboard History
Create your own snippets and type a keyword to auto-expand them into a full-text snippet, saving hours of typing
Pricing: Free
Platform: MacOS, iOS

Image from Spark

Is it annoying to keep checking emails while you are at work? Spark can help!
Spark understands which of your emails are the most important, and moves them to the top of the list. Its Smart Inbox feature categorizes everything into Personal, Notifications and Newsletters, and only notifies you when something is important. Its intuitive search function also helps you save plenty of time.
How it makes you productive:
Find any email in an instant by Smart Search
Use the pre-written emails for a fast reply the frequent message
Create emails together with your team using a real-time compose editor
Customize swipes and snooze email to handle it when the time is right
See what's important among your emails and quickly clean up the rest
Pricing:
Free
Premium: US$6.39 per user /mo (billed annually) or US$7.99 per user /mo (billed monthly)
Platform: MacOS, iOS, Android (Windows is coming soon)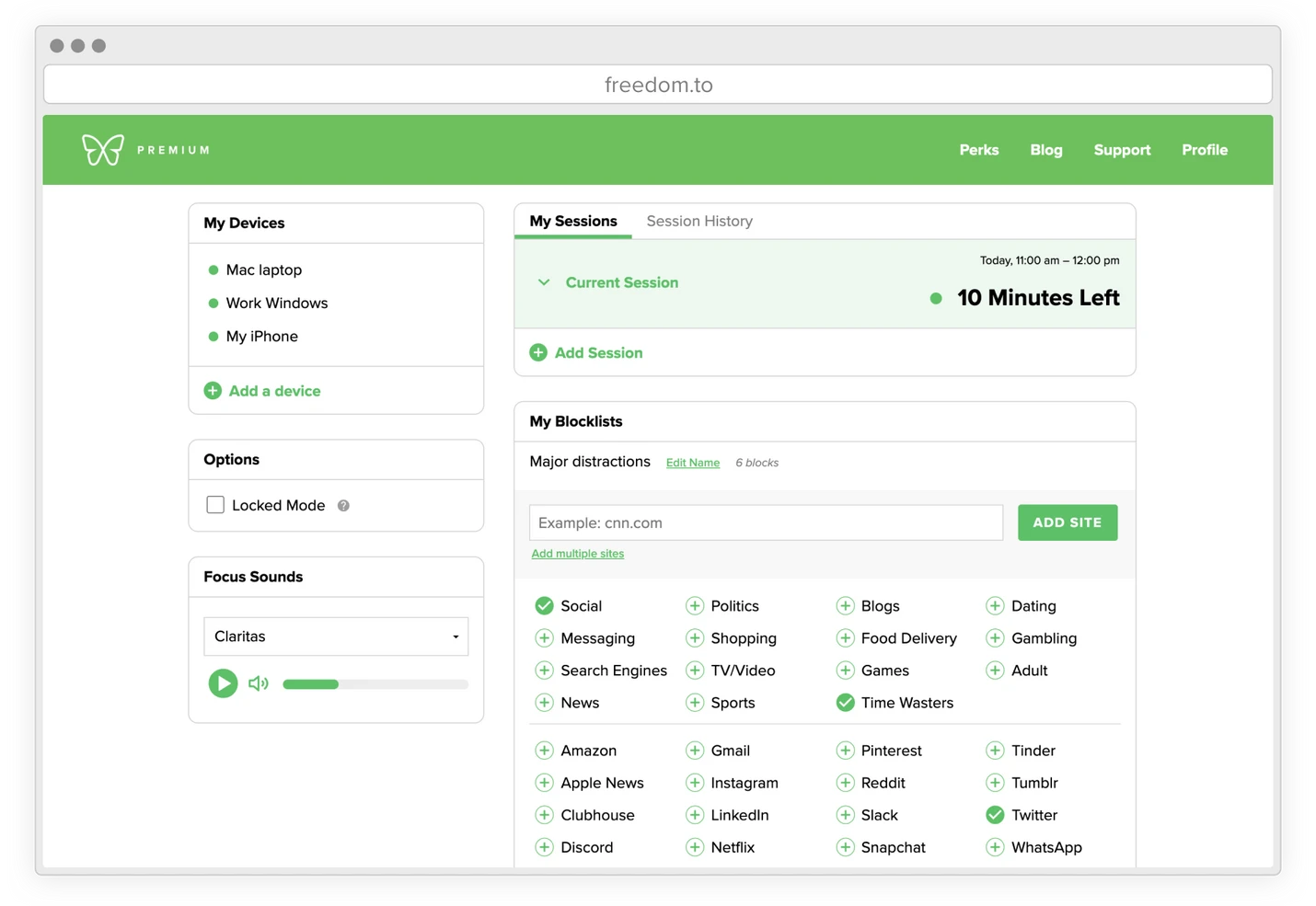 Image from Freedom

Are you usually distracted at work? Use Freedom to help you work more efficiently!
Freedom is the best app and website blocker that enables you to block distractions on all your devices – whether it is a phone, tablet, or computer. So you'll stay focused and be more productive regardless of where you are or what you're doing. Don't let distractions steal your time from what's important!
How it makes you productive:
Sync blocks across Mac, Windows, iPhone, or iPad
Block time-wasting apps, from email to addicting games
Select websites and apps from customized blocklists to suit your different situations
Block an unlimited number of distracting websites so you can focus on what matters
When you need a break or a focus boost, block the whole internet with the click of a button
Pricing:
Free
Premium: US$3.33 /mo (billed annually) or US$8.99 /mo (billed monthly)
Platform: MacOS, Windows, iOS, Android, Chromebook, Linux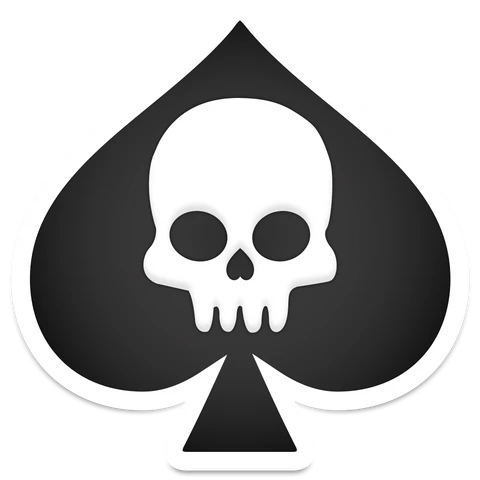 Image from Self-control

If you've tried many focus tools but still failed, try this more extreme tool —— Self-control!
SelfControl is a free and open-source software for macOS that lets you block your own access to distracting websites, mail servers, or anything else on the web. Just set a period to block for, add sites to your blocklist, and click "Start." Until that timer expires, you will be unable to access those sites, even if you restart your computer or delete the tool.
How it makes you productive:
Limits your social media addiction
Set your blocklist to block the distracting sites
Until the timer expires, you will be unable to access those sites
Pricing: Free
Platform: MacOS
---
---
【Note-taking】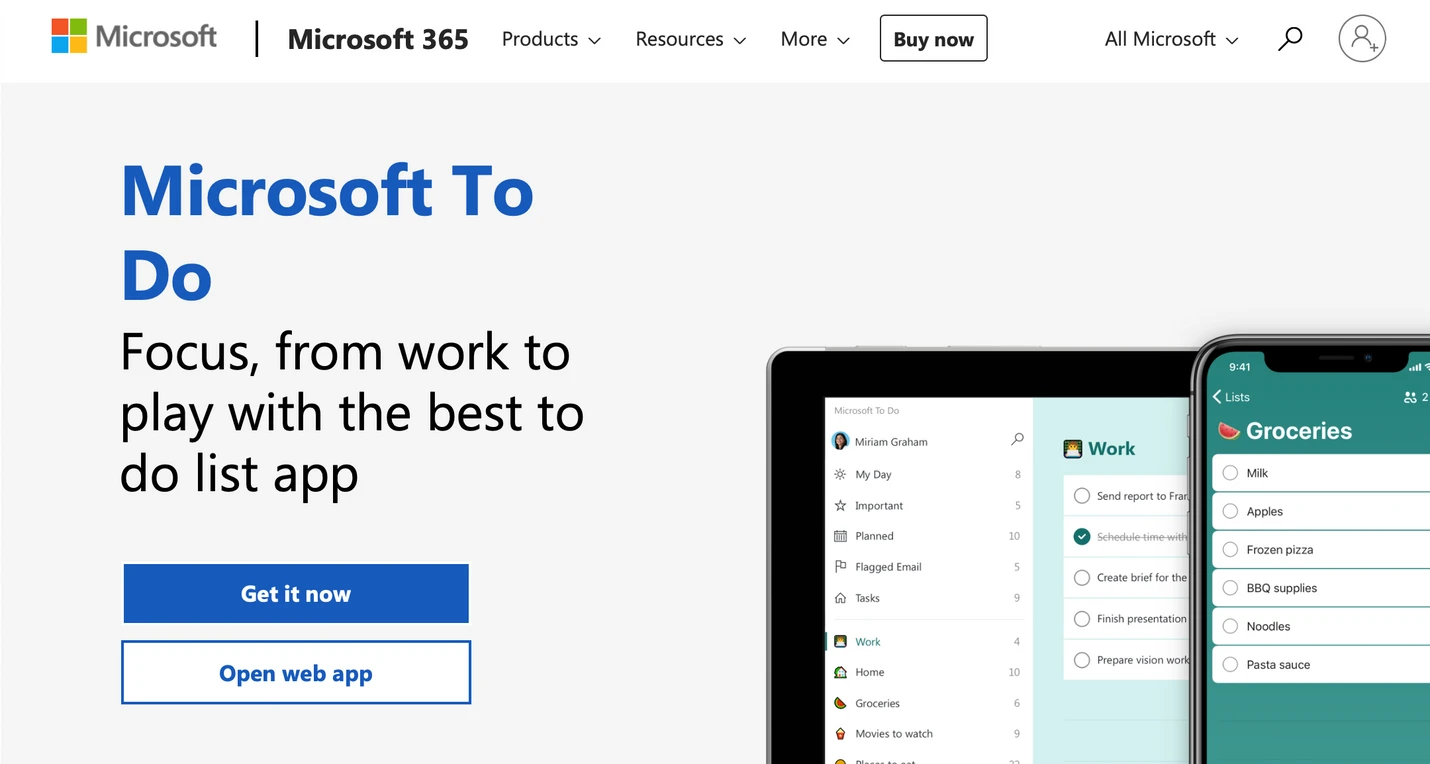 Image from Microsoft To Do

Microsoft To Do is a free to-do list app where users can add as many custom lists as they want, and can even sort those lists into groups. There's also support for due dates and the ability to share lists with other To Do users. It's by far the nicest to-do list for designers!
How it makes you productive:
Sharing an online to-do list with others
With personalized suggestions to update your daily or weekly to-do list
Integrated with Outlook Tasks, making it easier to manage all your tasks in one place
Break tasks down into simple steps, add due dates, and set reminders for your daily checklist to keep you on track
Pricing: Free
Platform: Android, Windows, macOS, iPhone and iPad, and Web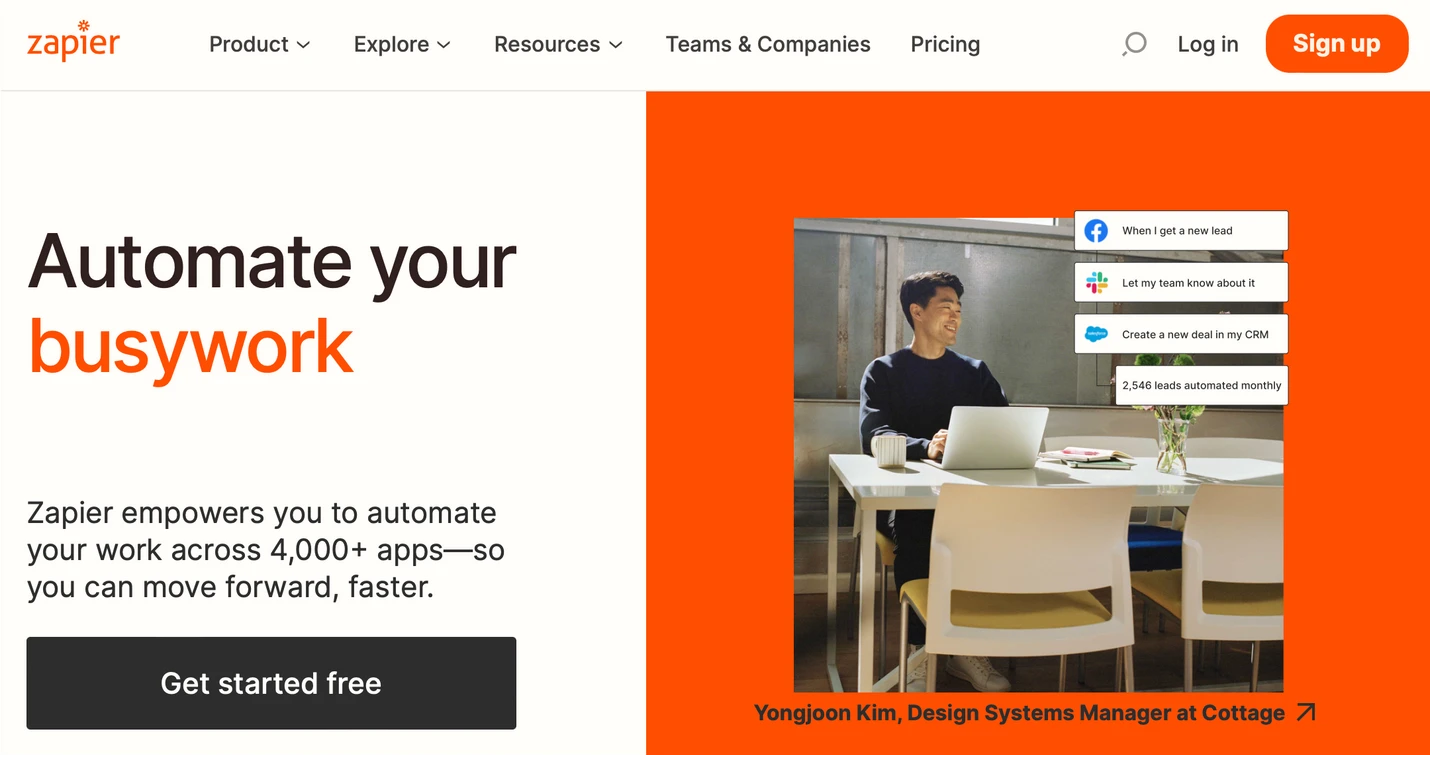 Image from Zapier

Zapier is a web-based service that connects various apps to automate workflows and elevate productivity levels. This powerful technology is designed to better automate your design projects and help your teams accomplish more with 10x the impact.
How it makes you productive:
Integrated with 4000+ apps
Transfer all of your data from one app to another quickly
Find premade workflows to help you save time and resources
Move bulk data on demand without wasting time copy-pasting, and correcting errors.
Pricing:
Free
Starter: US$19.99 /mo (paid annually) or US$29.99 /mo (paid monthly)
Professional: US$49 /mo (paid annually) or US$73.5 /mo (paid monthly)
Platform: Web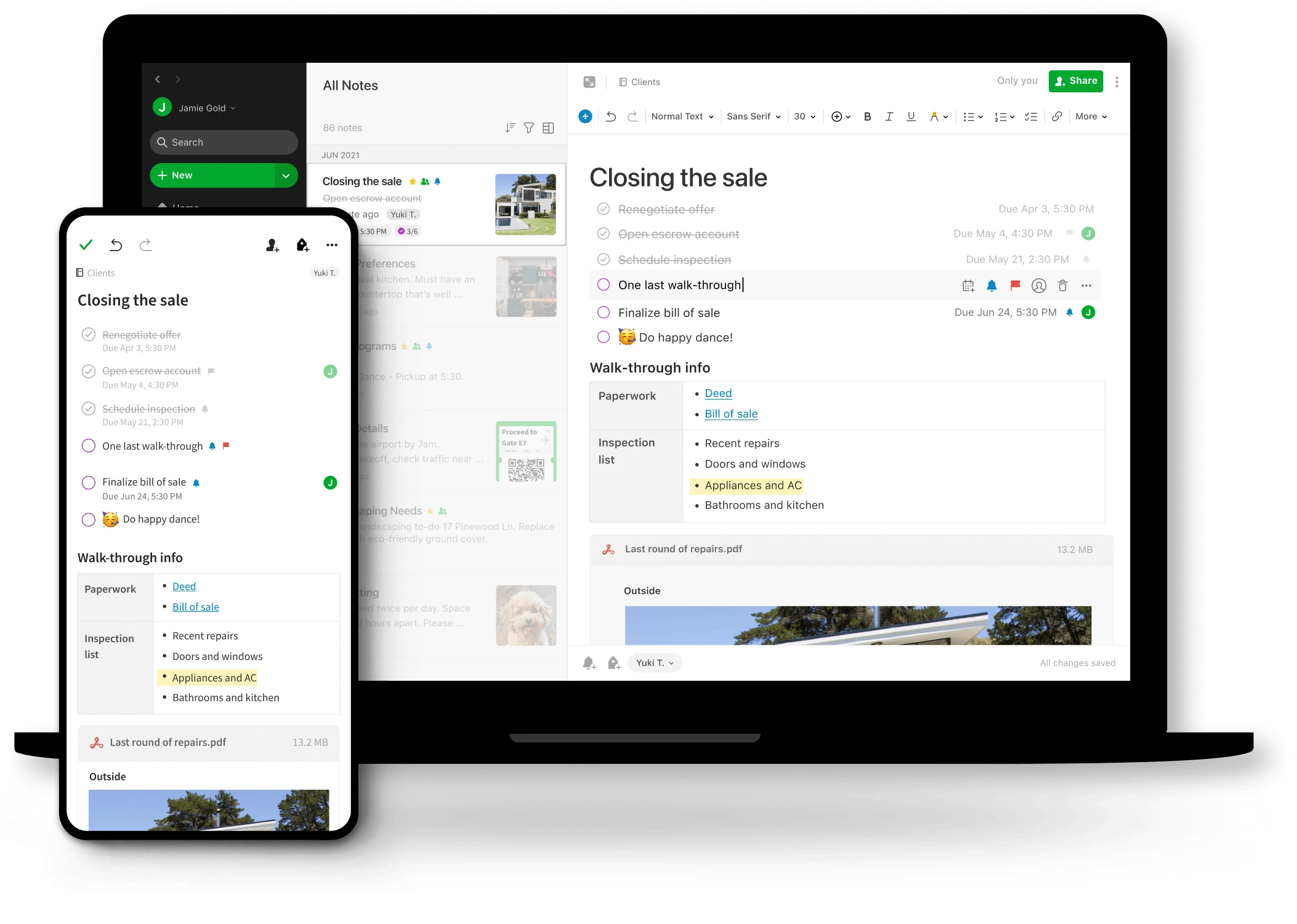 Image from Evernote

With Evernote, you can keep track of your tasks, store information, and take notes. It's an all-in-one platform that helps you and your teams create, collect, organize, sync, and share ideas by helping them remember everything, turn ideas into action, and work effortlessly with their teams.
How it makes you productive:
Web clipper and document scanning
Workflow tracking with tagging and sorting
Quickly searched by handwriting, PDFs, and documents
Note-taking & organization with customizable templates
Collect everything in one place and make it more accessible
Pricing:
Free
Personal: US$7.99/mo
Professional: US$10.99/mo
Teams: US$14.99/mo
Platform: Cloud, SaaS, Web, Mac, Windows, Android, iPhone, and iPad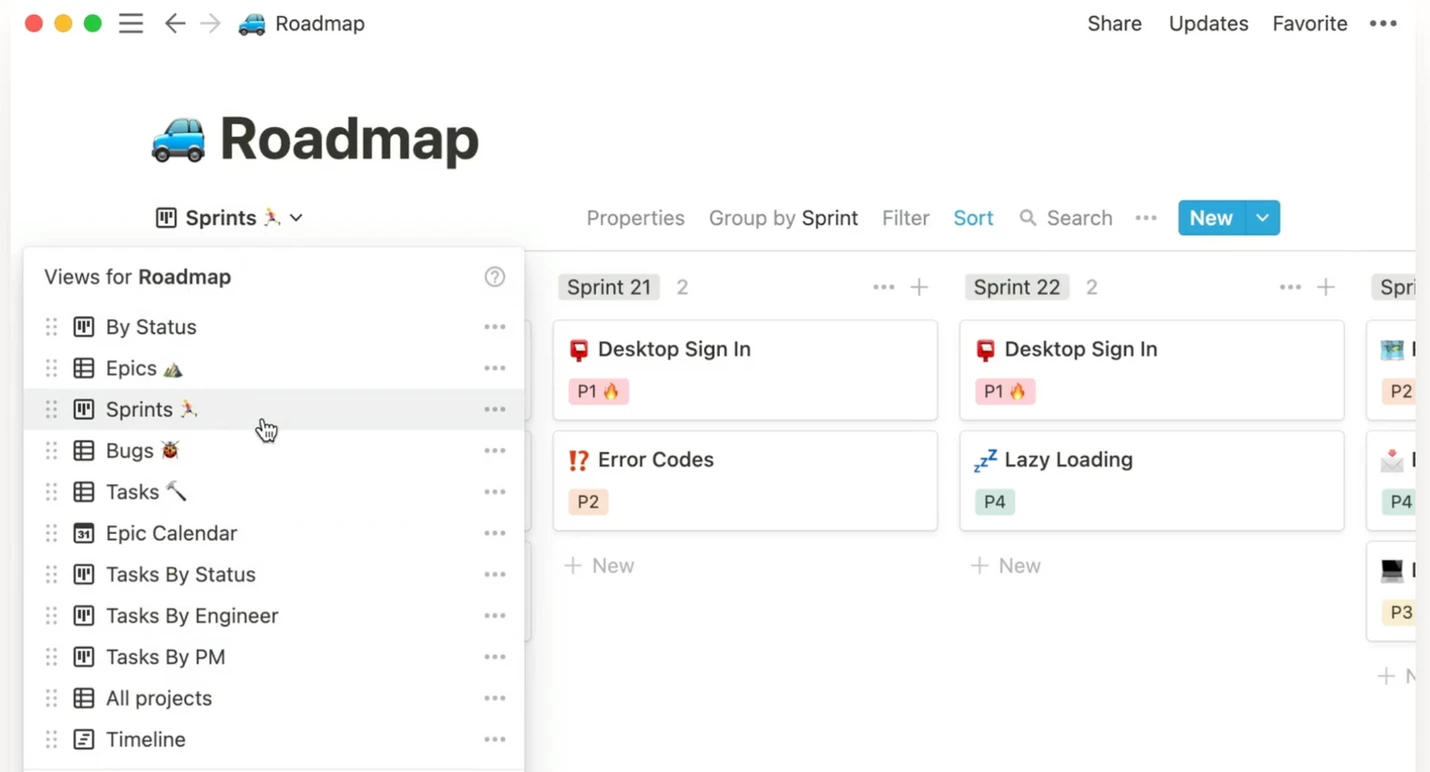 Image from Notion

Notion is a comprehensive productivity tool to increase your productivity at work. It serves as a workspace for notes, docs, wikis, projects, and team collaboration. You can view data by Tables, Databases, and many more. It can also help manage deadlines, goals, and assignments among piles of projects. Enhancing your hourly output by managing your ideas and workflows with Notion now!
How it makes you productive:
Sync data between devices
Collaborating with teams in real-time
Crafting the dashboard, website, doc, or system in Drag & Drop Interface
Web Clipper browser extension can capture webpage information instantly
Using Pages, Blocks, Tables, and Databases to categorize your files and workflow
Pricing:
Personal: Free
Personal pro: US$4 /mo (billed annually) or US$5/mo (billed monthly)
Team: US$8 per user /mo (billed annually) or US$10 per user /mo (billed monthly)
Platform: MacOS, Windows, iPhone, iPad, Android
Have trouble managing design ideas? Organizing notes by adding tags, ratings, comments with Eagle!

Image from Eagle

---
【Communication & Collaboration】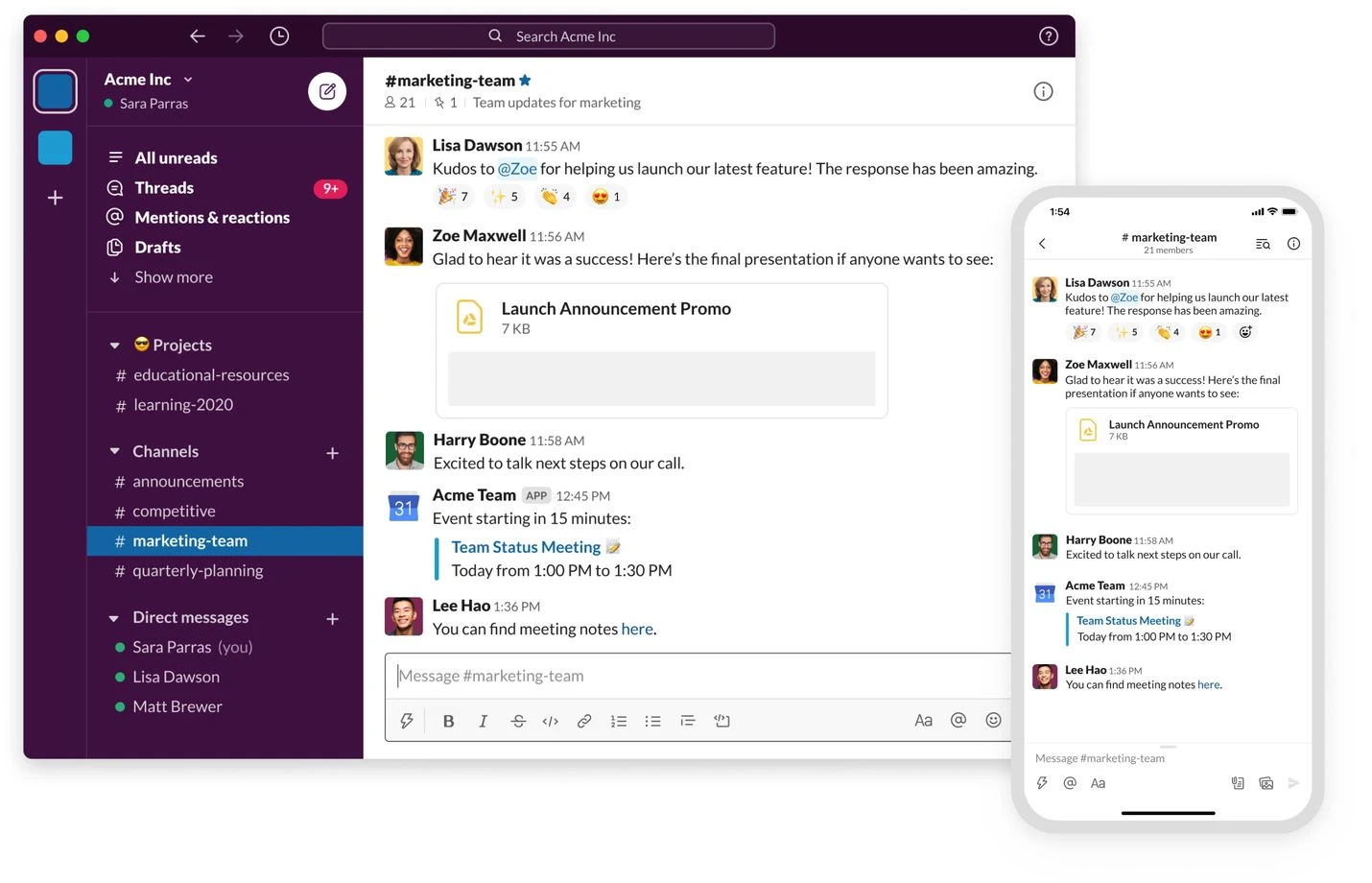 Image from Slack

Want to gather people, conversations, data, and your favorite apps all in one place? Slack is for you!
Slack is a desktop and mobile communication tool that lets you manage all team communication, by sending direct messages, creating private and public channels, and then communicating with your team in real-time. It aims to get you out of email and meetings so you can do your best work, stay connected to the people who matter most and help you stay productive during work.
How it makes you productive:
Coordinate with all internal teams
Resolve urgent issues and automate your workflows
Join video calls, manage calendars and collaborate on files
Creating Channels for every project, topic, or team, to bring order and clarity to work
Sharing files, documents, images, and videos from anywhere without switching tabs or windows
Pricing:
Free
Pro: US$6.67 per user /mo (paid annually)
Business: US$12.50 per user /mo (paid annually)
Platform: macOS, Windows, iOS, Android, and Linux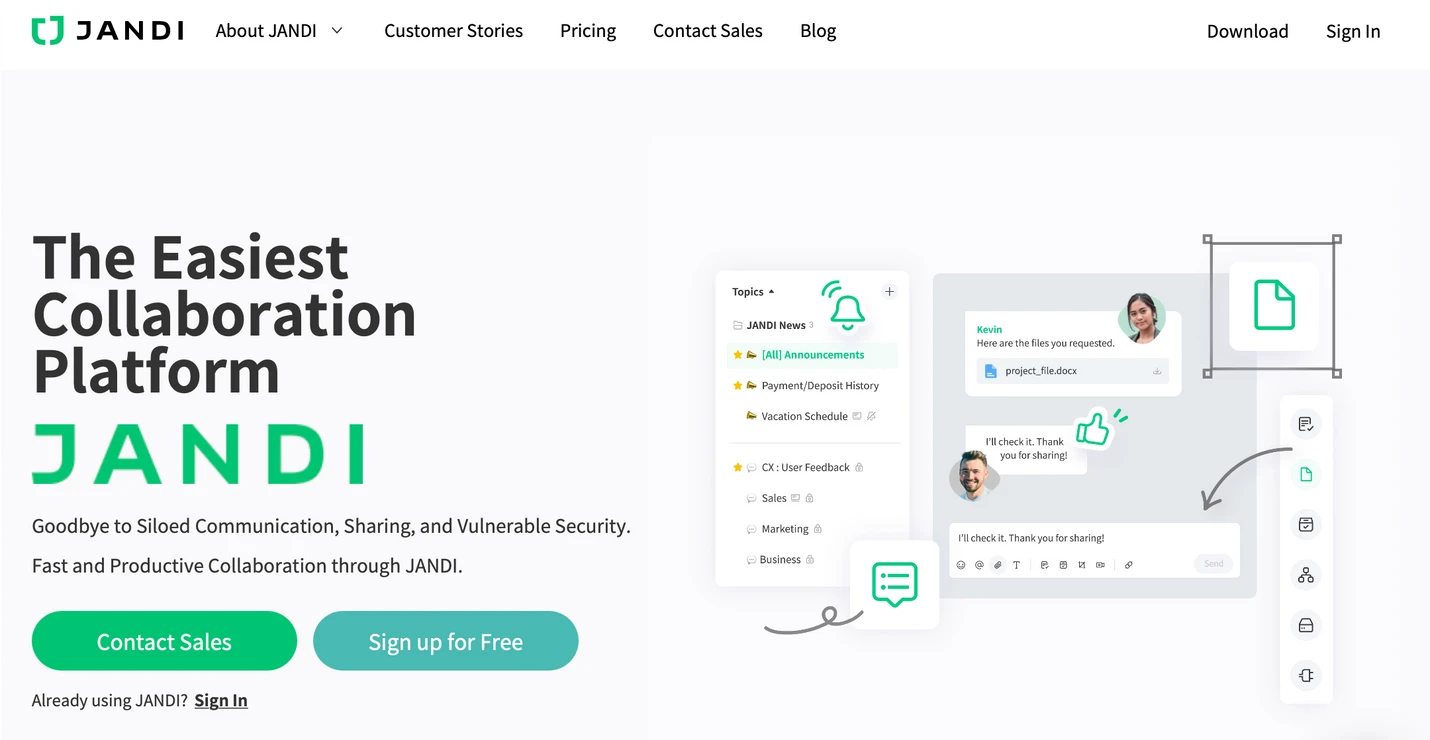 Image from JANDI

JANDI is a group-oriented messaging platform for the workplace, helping teams stay connected and work better together. Teams can set up topic-based group chats, share and comment on files, convert messages into a to-do list, launch a poll or start a video conference. Integrations with other work apps such as G Suite, Trello and JIRA allow for smooth workflows across teams.
How it makes you productive:
Share files with your team instantly
Use advanced search to avoid wasting time
Create public or private chat rooms for real-time team communication
Check statistics on usage and topics to follow up on your team's collaboration progress
Pricing:
Free
Premium: US$5 per user /mo
Enterprise: US$9 per user /mo
Platform: Windows, MacOS, iOS, Android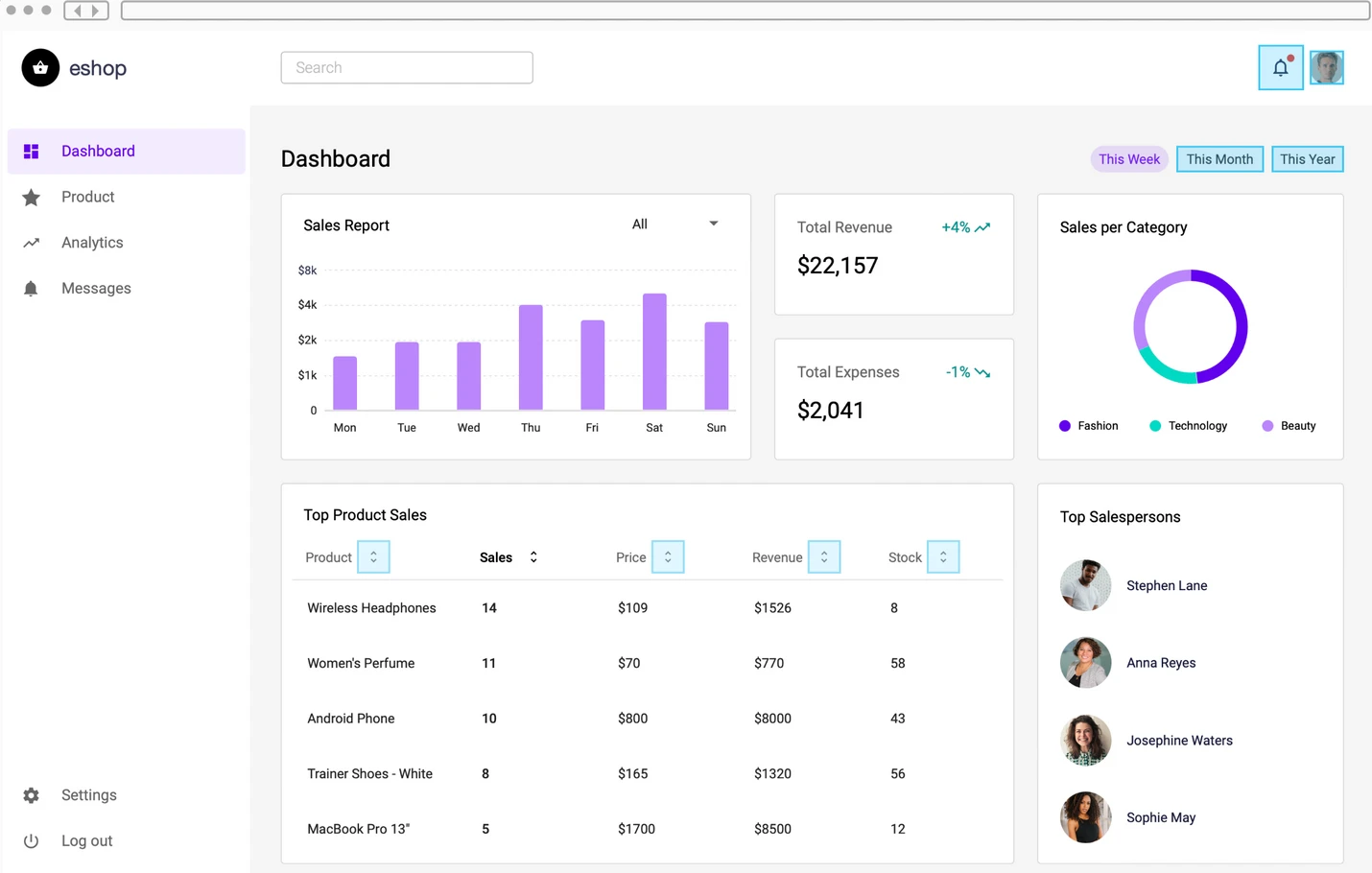 Image from Proto.io

Proto.io is the best tool for productivity that allows designers and developers to build prototypes for their mobile and web projects without writing a single line of code.
It can be used to come up with mock-up designs that can help collect vital feedback needed to improve the product. After that, it allows you to turn your prototype into an interactive, animated, high-fidelity model for testing and design approval. Proto.io helps create powerful prototypes that make you streamline your workflow and make productivity easier!
How it makes you productive:
Share your prototype with a single link.
Provide a huge library with thousands of ready-to-use icons and sound effects
Just drag & drop anything from buttons, menus, inputs, sliders or others to get started
Easily embed your project in your website or blog by copying a few lines of embed code generated by Proto.io
Pricing:
Freelancer: US$24 /mo (billed annually) or US$29 /mo (billed monthly)
Startup: US$40 /mo (billed annually) or US$49 /mo (billed monthly)
Agency: US$80 /mo (billed annually) or US$99 /mo (billed monthly)
Platform: Web, iOS, Android
Related article: 27 Awesome Royalty-Free Sound Effects Sites 30 Best Websites for free icons download and usage guide 2022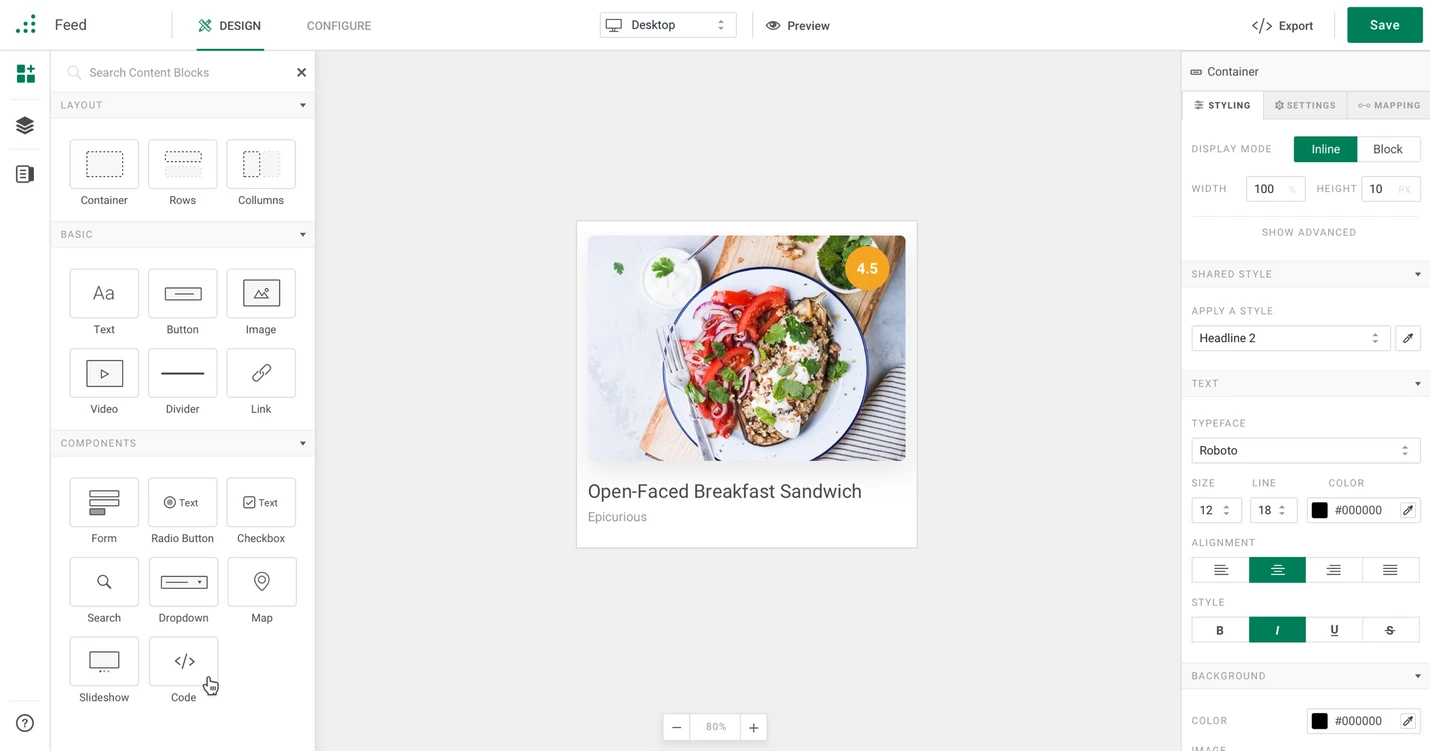 Image from Mason

Mason is a feature-building productivity tool, combining the elements of web building and collaboration in a way that allows teams to collaborate on actual software elements, rather than being constrained to working with mockups or prototypes. The ability of teams to work on individual web and mobile software elements can markedly increase team productivity.
How it makes you productive:
Building complete front-end solutions visually
Sending data directly from a client's browser to your server
Visually assemble complete software solutions without coding experience
Use builder to customize your pre-built feature or create a unique UI from scratch
Designing for products and websites, then managing and updating it all inside Mason
Pricing: free
Platform: Web
---
Organize All your Design Assets in One Place with Eagle
To be a more productive designer, Eagle is the best productivity tool that you can't definitely miss!
Eagle is a desktop productivity tool that enables a powerful organizing system for all types of design files. Moreover, it can help you efficiently manage your design by adding tags, ratings, and notes, while using a mighty filter search engine to quickly find a specific digital asset among thousands without getting lost, Try Eagle!
Lastly, if you are eager to learn more design information and resources, visit and bookmark Eagle blog to become a better creative professional!
If you are still lacking inspiration and incentives to create something new, feel free to dive into Eagle Community to explore stunning assets shared by thousands of designers worldwide. Let Eagle be your best design assistant!