7 Things to Remember When Using Avenir Font for UI/UX Design
While designing a product, you must be often told to be alert about the UI and UX of the design but do you know the brief of these terms and for what objective they are used? Many people also mistakenly regard them as the same, but they are absolutely different. UI, User Interface, and UX, User Experience, are the two most substantial things while designing a new website, a product, or any app.
Have you ever lost followers due to the poor UI of the website fonts? It happens when you take the UI lightly or mistakenly use the wrong fonts, resulting in traffic loss. Below, I will mention one great san-serif font and explain why it is great for UX and UI design and the 7 tips on how you should embed it.
---
4 Common Usage of Avenir Font
If you are using this san-serif font for the first time in the design, you must be familiar with all the platforms where it has made an impression and got all the fondness. Below is the index of those platforms where it was used in the past. So, you get a vision of where to regard Avenir font for the future.
1. Educational Websites and Logos
Avenir font has accumulated huge vogue in the educational field, as many websites and universities have featured this font. One of the prevalent North Carolina universities, Wake Forest, used it as a secondary font in 2008.
The State University of New York also took advantage of every opportunity to consider it as the main font. Similarly, different universities and colleges got their hands on this font for their websites due to its clear visibility. The University of Alabama also featured it in their captions. It is one of the leading platforms that boosted this font.
2. Media Platform
Another expected usage of this font is in media, where it arose many times, and designers still view it for this objective. A celebrated morning show titled 'CBS-This morning' selected this font in 2012, and it worked out.
One of the famous music companies, Ableton, decided to use this font for the branding. You can readily uncover many other recognized shows and series where people viewed this font and liked it. Annually held a songwriting competition also used this font a few years ago. In 2019, a News television show, State of the Nation, changed its font logo and switched to Avenir
It also looks amazing on screens, so it is a better platform to avail of all the features of Avenir.
3. Social Media Apps
In the past, when social media was not at its highest, designers considered this font; today, when it is at its peak, you can get many benefits from it. One of the favored apps, Snapchat, used it as a primary font in 2016 when few people knew about it. Today, Snapchat has become a favorite app of everyone. Do you know that Apple has also viewed this font for the Map App? Yes, you have heard it correctly.
4. Companies/Agencies
A famous British cooperative group employed this font for the first time, after which many companies and agencies came forward and experimented with it. A Belgian company named Method Products also picked this font and used it for many years. The list of such companies is long; who has ever utilized this font in their designs?
A United States Agency, CFPB, selected this font a few years ago. Different car companies also thought to try this font, so Land Rover picked it first and thoroughly enjoyed the results. A private media company located in New York also used this font in the logo.
---
7 Must-Know Things When Using Avenir Font for UI/UX Design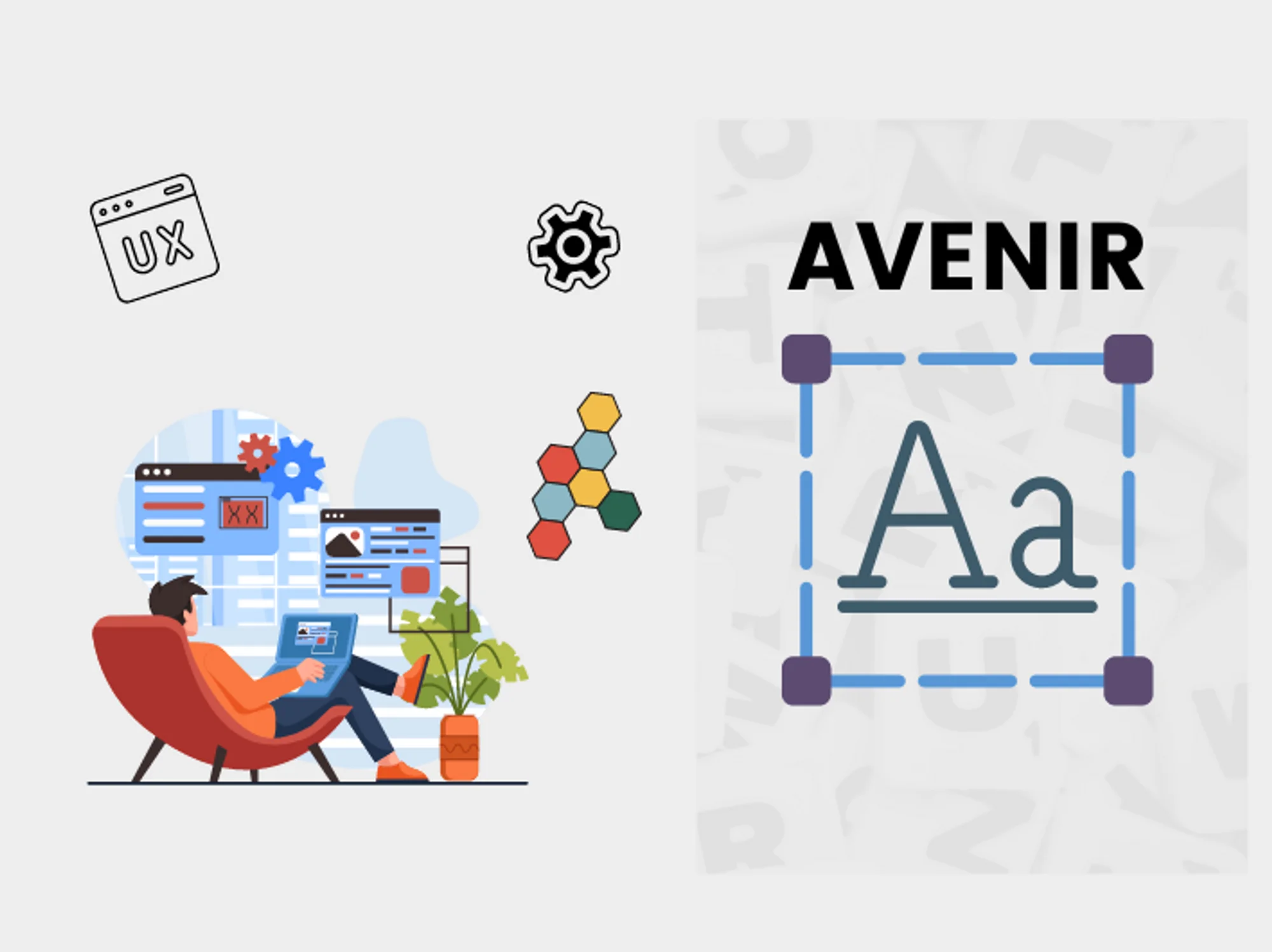 Whether you are an experienced designer or you have just started designing, everyone knows how well-acclaimed and well-perceived Avenir font is because of its huge triumph. In 1987, the designers started working on it, and after almost one year, the public got the pleasure of using it in their designs. The best part is that in the 2000s, the designers reworked this font to make it capable of modern use as well.
Wherever the design demands creativity, or you want to bring the traditional or modern flavor, this font is always here to serve you, and this is the specialty of this family. No one can beat it in terms of appearance and visuals, so you are always good to go with it. However, you must assess some factors or traits that should never be overlooked whenever you employ this font to increase the user experience and improve the user interface. What are those factors? Let's describe it below.
1. Never Compromise on Creativity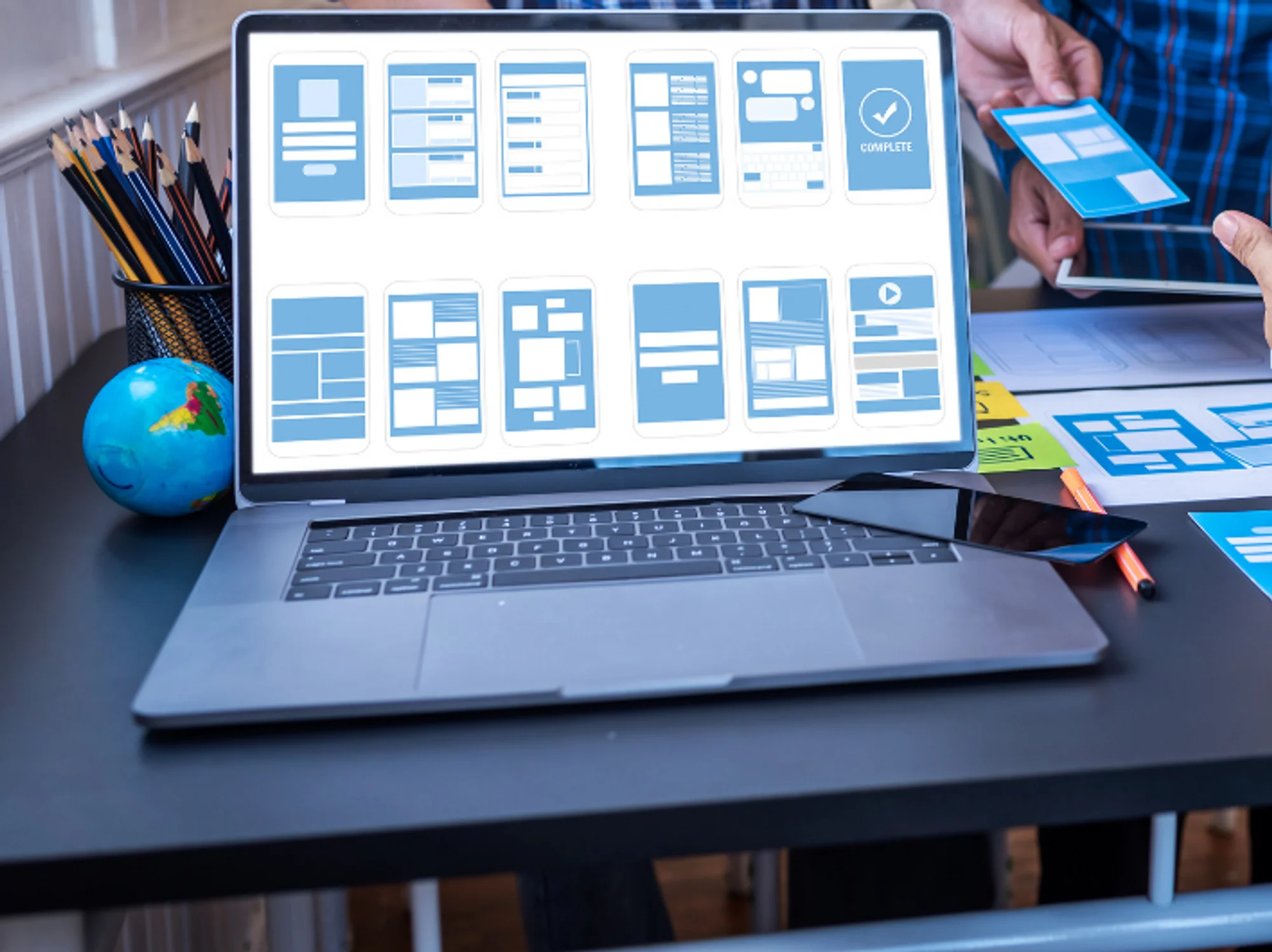 We make websites for clients because they have the power to give them success and, at the same time, failure as well. Before starting to design a site, the main intent should be to please the client, for which the user experience and user interface must be top-notch.
With your poor quality work, the UI of the site will suffer, so be creative with the design and realistically use Avenir font because it is splendid for enhancing the user experience. Avenir is a big font family, so you won't feel it is complicated to pick the suitable choice for your design.
It is the foremost point that you must check while creating a new design or site so that everything goes great.
2. Speed and Performance
We all know how the site's speed affects performance, so there is nothing to go in-depth about. Remember that a few fonts are heavy, so once you use them, it will affect the site's speed. Regarding the weight of the Avenir, it is light and only 98KB. Even with this small size, it originates three weights. You will come across such fonts as well that are small in size but only support a maximum of 1 weight.
Hence, while using Avenir, you will never have to worry about speed and performance issues because, due to light size, the speed never affects your site. With adequate performance, the UI and UX will also be improved, which is the leading goal. The second important point should be saved in mind if you are designing something new.
3. Keep the Message Understandable
There is always some sense behind creating a design or site; your responsibility is to rightly transmit that message to the audience so that they know the motive behind a particular message. Whether you are selling products or you have designed a site for educational purposes, the message must be explicit and should be delivered in a better way. It will give make the Ui enhanced, and it is the demand.
The font's design is also important because a few depict double stories while some are totally plain. Your design hugely depends on the message you want to communicate through your site. You might assume that a plain design would be boring, but this is not true.
4. Font Size is Important
It doesn't matter how important or least important the font is; each one differs in size, and while using them in the design, you should be mindful of the size as well because it affects your site. This difference usually occurs due to spacing between characters and the width difference. Sometimes, you give more spacing between 2 letters, and sometimes it is less, due to which the font size changes.
If the design is especially for mobiles, the importance of size multiplies. Apart from size, you also have to check whether your selected font is mobile-friendly. Fortunately, Avenir is a mobile-friendly font that is perfect for your mobile and web designs. You will never have to doubt the compatibility issues because this font is an all-rounder. Go ahead with this font in different circumstances, and you will never be dispirited.
5. Be concerned about the Pairing
The pairing must be up to the mark and unique to sit well with your design. If the pairing is out of contrast, the design will lose its quality and might not appeal to the audience, so be anxious about this point as well. You can find the pairing between the font family or go with another san-serif font that complements Avenir.
Using three fonts in a design would be enough. One font is for the heading, the second is for the sub-heading, and the third one is for the body text. It is how the user interface will also enhance, and the user experience will also upgrade. This point is as powerful as the ones mentioned above. Remember that using multiple fonts in a design will also give a poor user experience.
6. Legibility is Everything
The major flaw of any site is poor legibility score. If the content is not clearly understood, there is nothing left. You will never attain the desired traffic with this biggest flaw so overcome it if the score is inappropriate. Font choice plays the biggest role in making the content readable and not understandable. Avenir is a clear font, so do not worry about this point.
You communicate with the reader through your design, so ensure the communication signals don't go down. If you are finding some ways to post this score, find out the medium through which people will view the design. Is the number of followers on mobile more than the number on the web? Make plans according to that. Color contrast is also vital at this point.
For instance, keeping the background color extra dark so that the text becomes hidden or less visible will create major issues. Your user will never be irritated with your content.
7. Visual Hierarchy Gives Benefit
Organizing the content in the right manner is also one of the top things that should be done to enhance the UI and UX of the design or site. Suppose the content is not managed appropriately or the visual hierarchy is not appealing. In that case, everything will look messy on your site, and the user might not figure out what you are trying to deliver.
How can you make it look attractive to the readers? Keep the most important and worth reading points highlighted and at the top so that the reader instantly check them out and quickly acknowledge them. The content should have appeared as pet importance. For instance, the most significant points should come first, and so on. It is how the reader will know the main intent behind your design that is good for your design's popularity.
Not only is it good for the UI and UX, but it also assists you in SEO, and your site will manage to be at the top. It is another paramount factor to consider while working on the User interface and user interface of design.
---
Conclusion
Designing a new site is not restricted to a good layout design. There are many things included in this circle, and each point should be handled wisely to get the right outcome. Inevitably, the font choice is the key factor here because it is going to give a boost to the public. Avenir font is declared the best for obvious reasons, so you do not need to think twice about whether you should employ it or not.
The UI and UX of the design should never be neglected because they will tell how good your website is and how quality work has been done on that site. The factors that you should point out the next time you design a site are clearly mentioned, so take notes and always remember these points for future work.
Original Author: Sofia David, who is a passionate content contributor. She loves to write on topics that inspire others. Writing on design is her favorite topic to write on.; Editor: Vivian Chang.