Top 37 Social Media Tools You Need to Use to become PRO
To become a professional social media manager, you should know there are way more complex tasks to be done than posting images. For example, analyzing customers, generating ideas, or hosting events for your brand. But don't worry, there are plenty of useful tools that can make your work much easier!
In this article, we'll guide you through 37 tools in the order of a social media manager's typical working cycle. Happy reading!
---
Stage One: Analyzing and Targeting
1. Fanpage Like Checker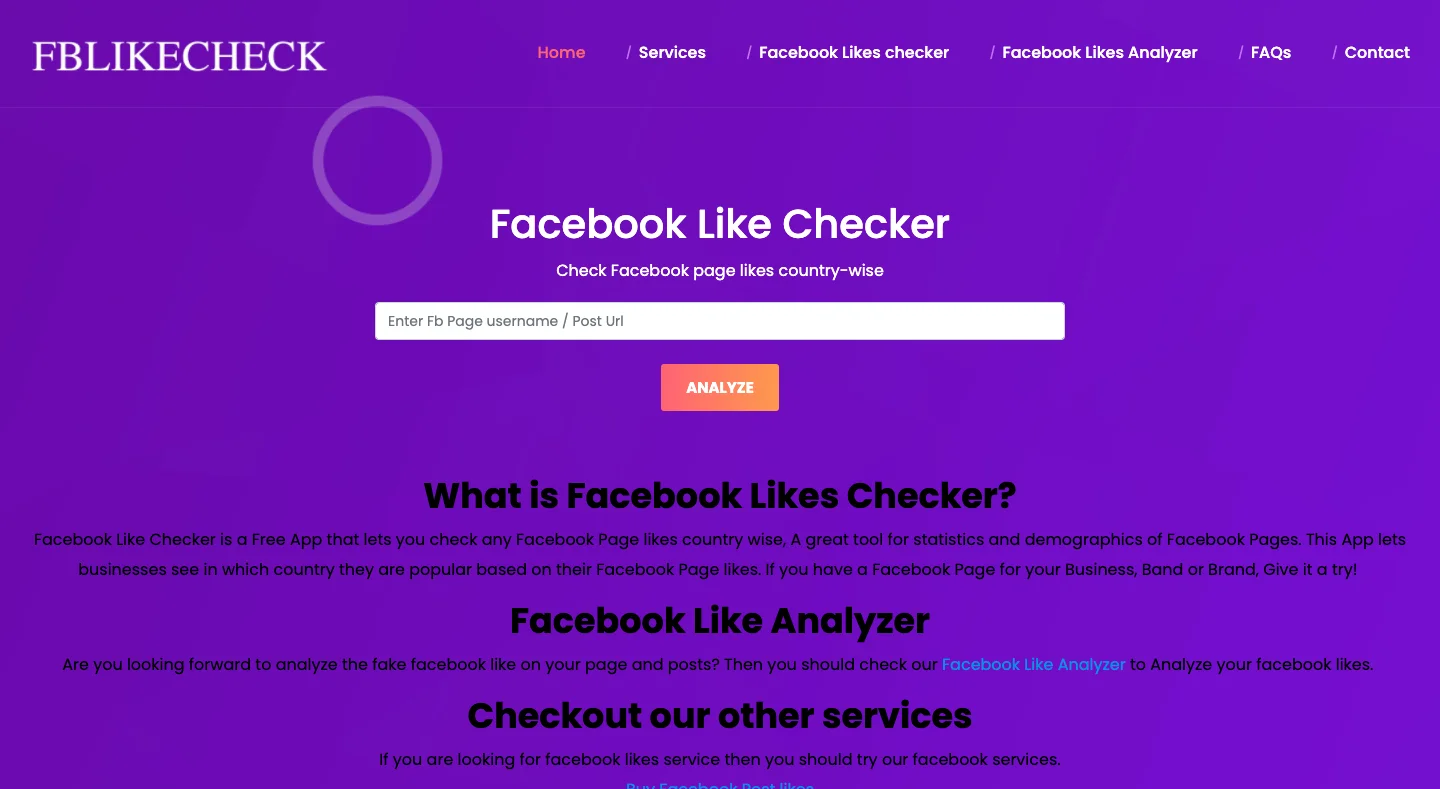 Image from Fanpage Like Checker
This is a website providing customer analysis of Facebook fan pages. It is great and convenient to do competitor research. Just enter the link of the fan page you're interested in, the report will be shown in seconds!
However, the numbers may not be so precise that allow you to fully rely on them, but it's still a good reference to know your competitor better.
Website: https://fblikecheck.com/
2. Fanpage karma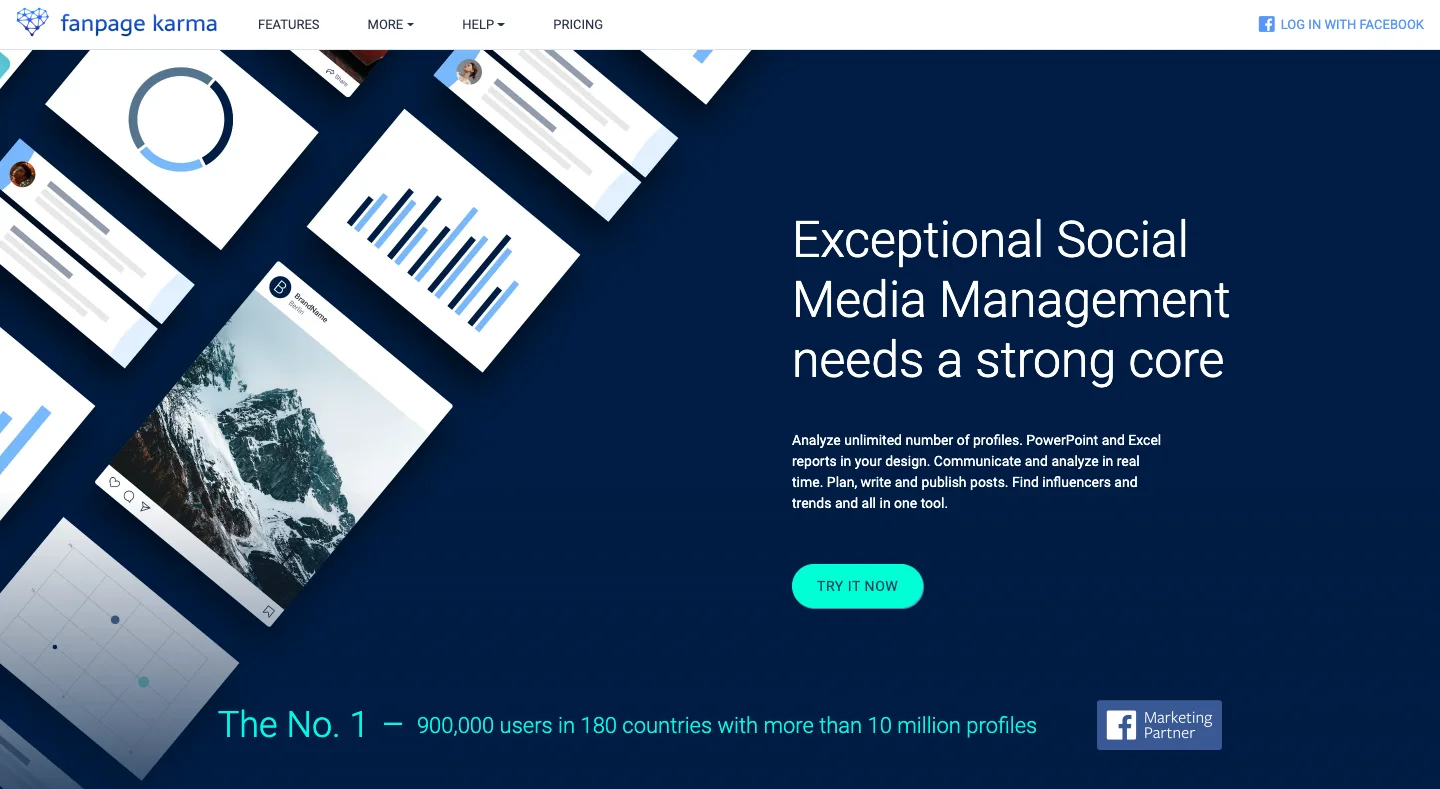 Image from Fanpage karma
You can easily get an insight into your fan page, Twitter, Instagram, Pinterest, etc. all in one place! By typing in the link you want to analyze, you can receive a basic report of KPI, including engagement, interaction, and performance. Letting you know which part of your site needs to be enhanced.
Website: https://www.fanpagekarma.com/
3. Social Bakers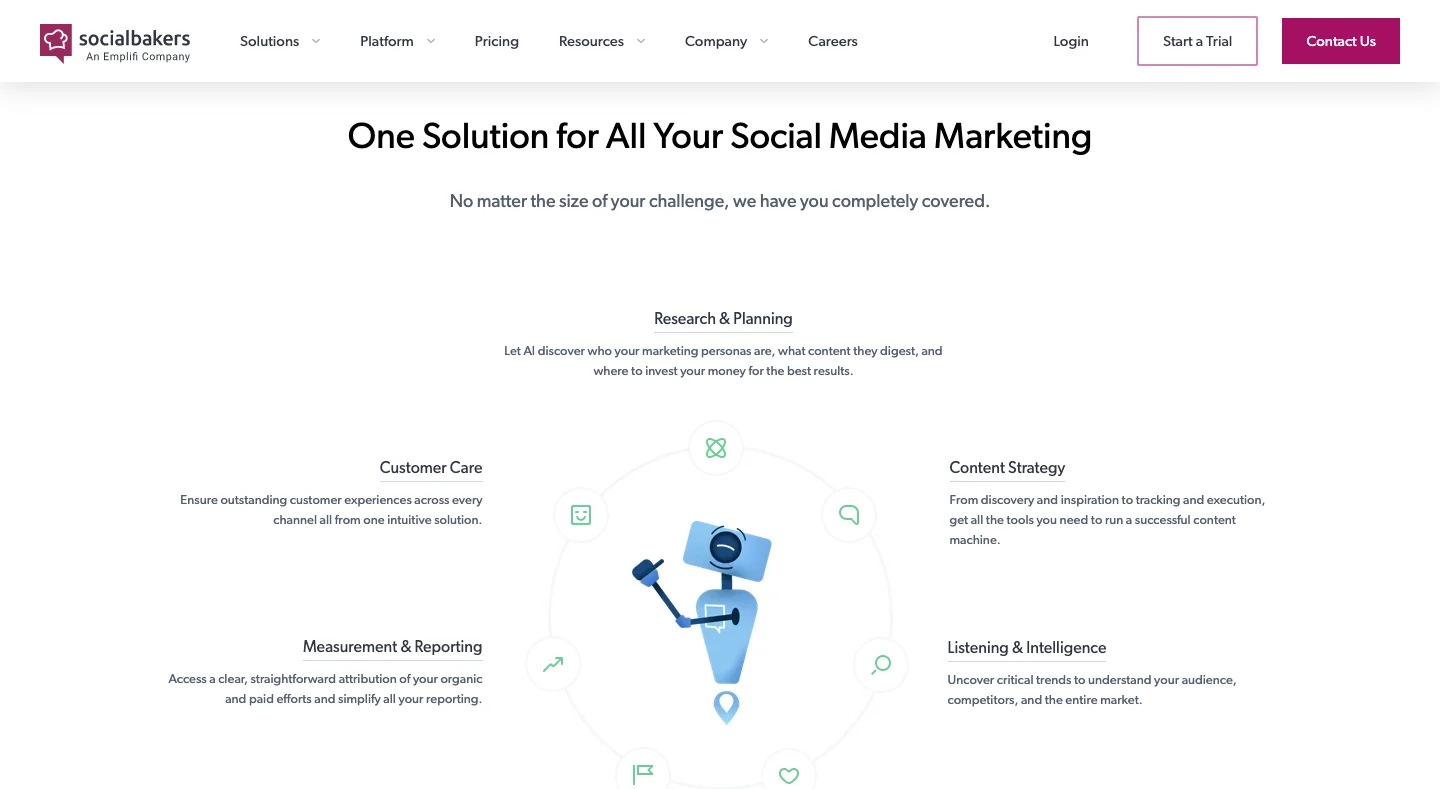 Image from Social Bakers
If you're wondering who's the top influencer in a specific field, you must try this site!
It allows you to search the rankings of fan pages around the globe, and see who grows the fastest. This might give you some inspiration for what to do next.
Website: https://www.socialbakers.com/
4. MakeMyPersonaBy HubSpot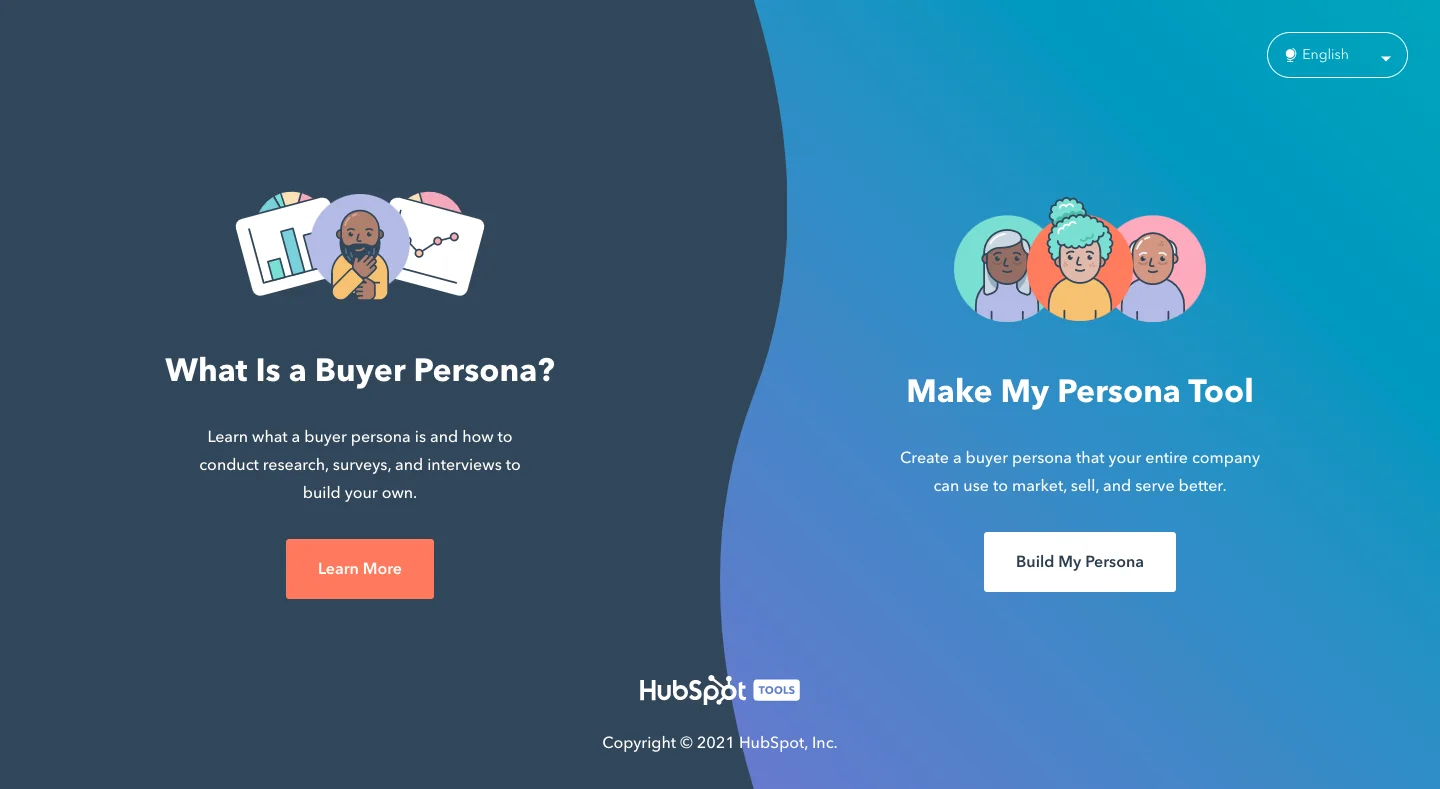 Image from MakeMyPersonaBy HubSpot
Now you have some basic insight into your own social platforms, next, we'll move on to analyze the potential customers and clarify what they need.
With MakeMyPersonaByHubSpot, you can easily get your customers' persona by answering some questions, including age and degree, industry, life goal, working responsibility, etc. And you can also drag and edit the result to help you clarify what's the most important. It's a tool you mustn't miss!
Website: https://www.hubspot.com/make-my-persona
5. UXpressia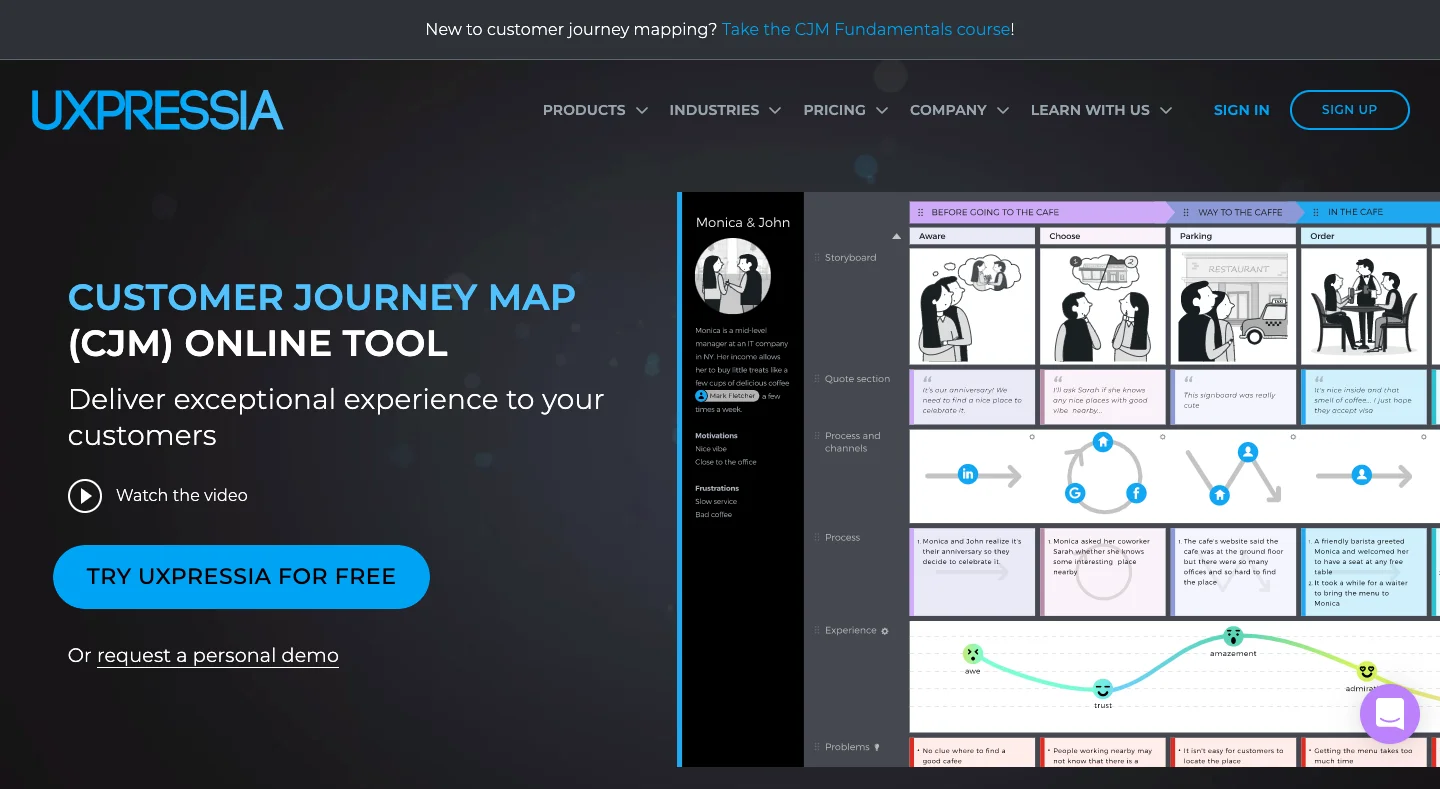 Image from UXpressia
This free tool provides you with a bunch of templates for customer journey maps and it's exactly what we need after having an insight into your customers. With a customer journey map, you can develop the marketing strategy in different stages, making it a more precise and powerful plan to encourage customers to go to the final step.
Website: https://uxpressia.com/customer-journey-map-online-tool
---
Stage Two: Developing ideas and Taking notes
6. MindTool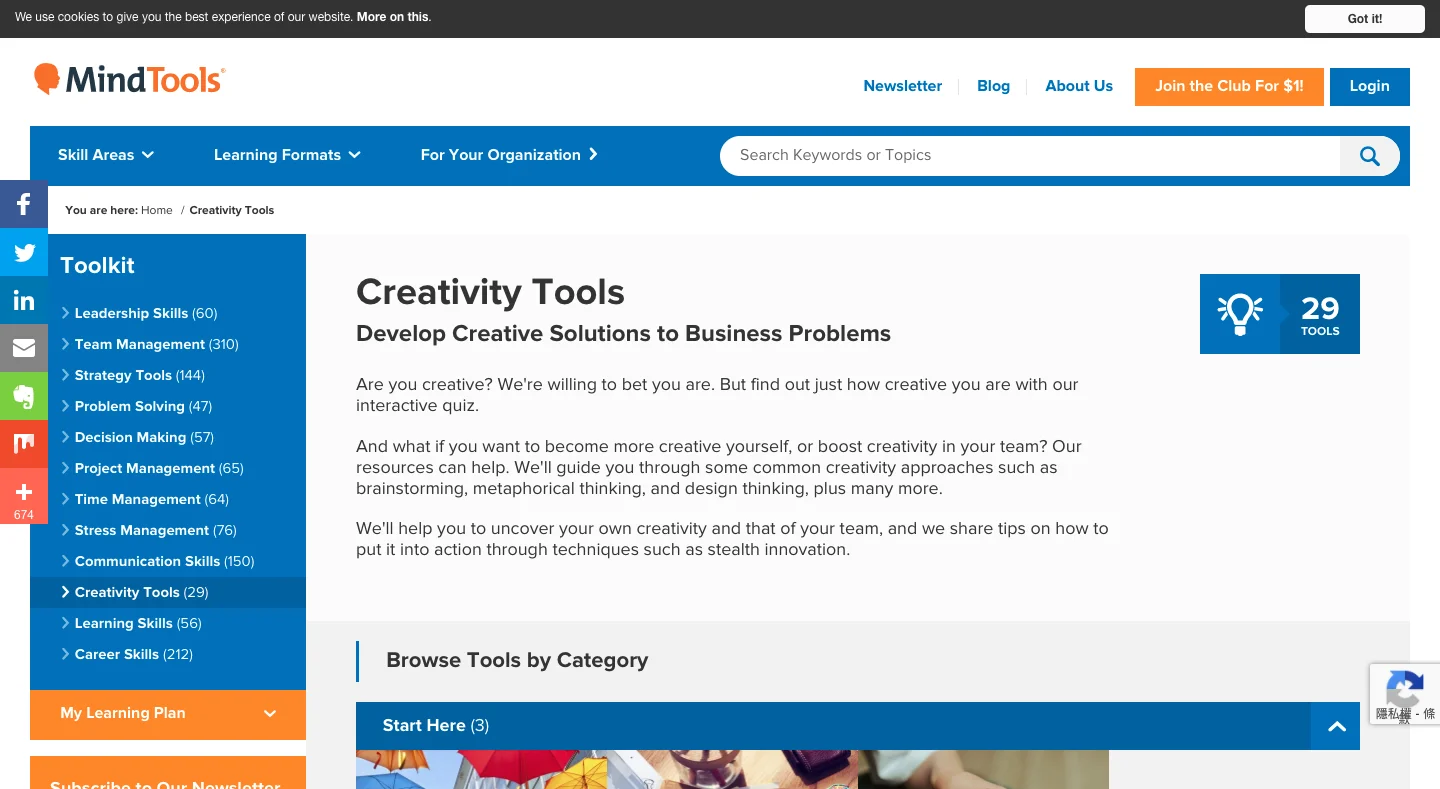 Image from MindTool
MindTool is a website, which is extremely useful when you're out of inspiration and thoughts. It offers tutorials for brainstorming and templates for different topics, helping you come up with creative new plans within a blink.
Website: https://www.mindtools.com/pages/main/newMNCT.htm
7. GitMind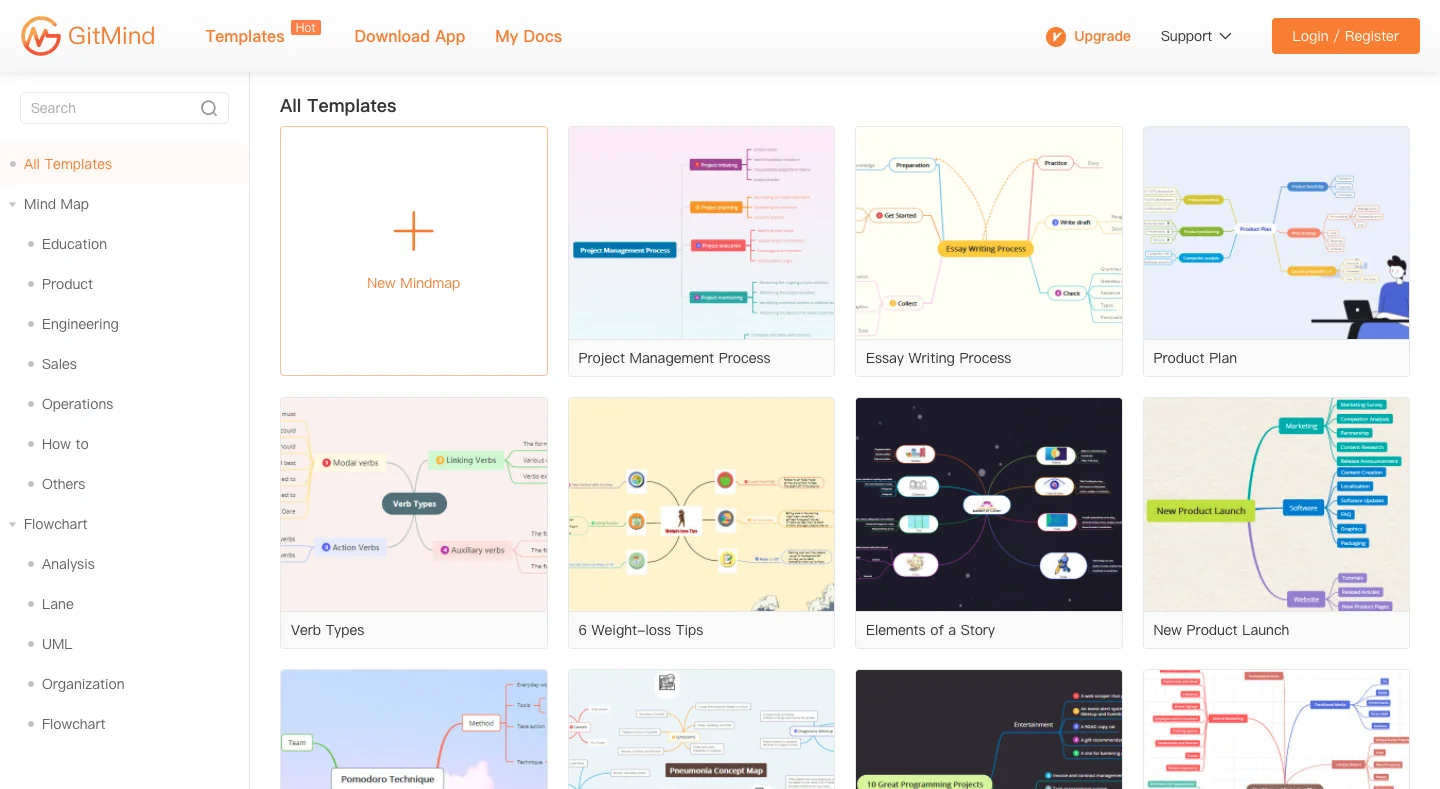 Image from GitMind
GitMind is a free online tool to help you create mind maps. It has stylish templates for organizational charts, to-do-list, flowcharts, UML diagrams, and more. Try now and be inspired!
Website: https://gitmind.com/
8. Trello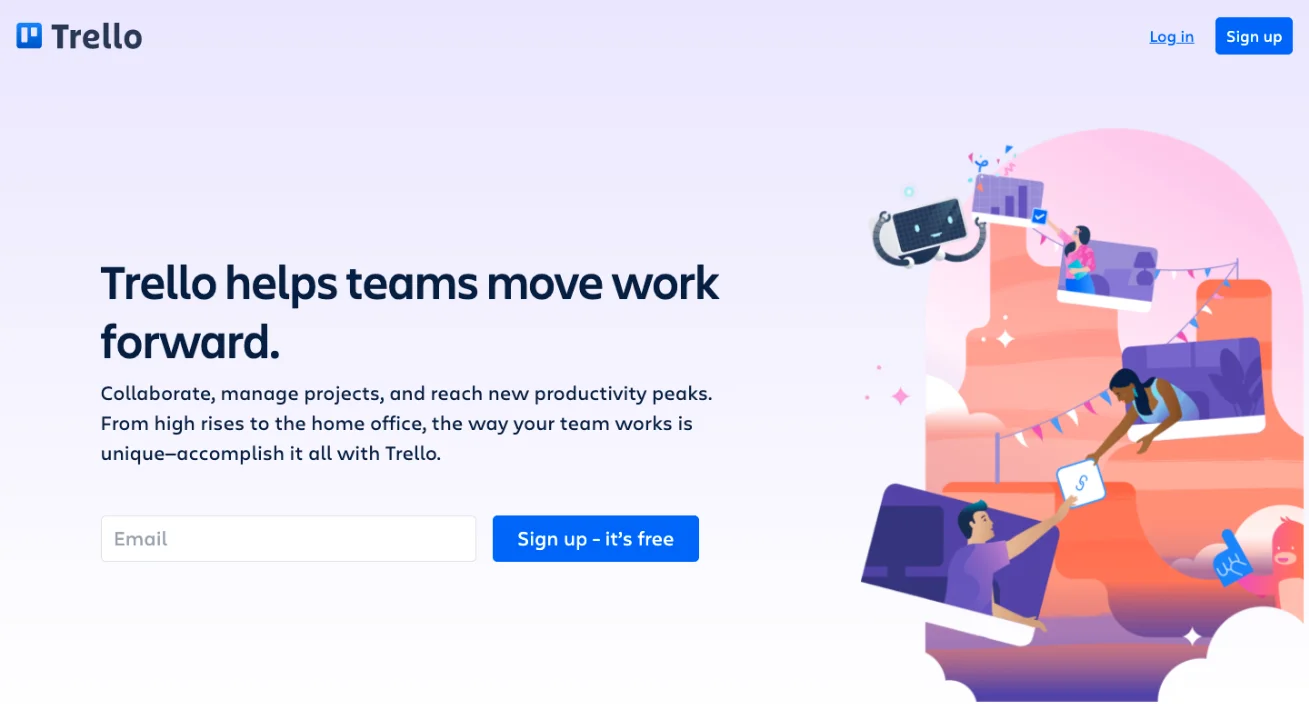 Image from Trello
When you and your teammates are brainstorming, besides taking notes on your hands or typing in Notes, you may like to consider this collaboration tool Trello. You can create boards on it and assign or set the date of release at the same time.
Also, it's great for social media managers as you may have to collect many references all the time. With Trello's categorizing system, the references can be organized, and you can easily find a specific case in the future!
Website: https://trello.com/en-US/
9. Evernote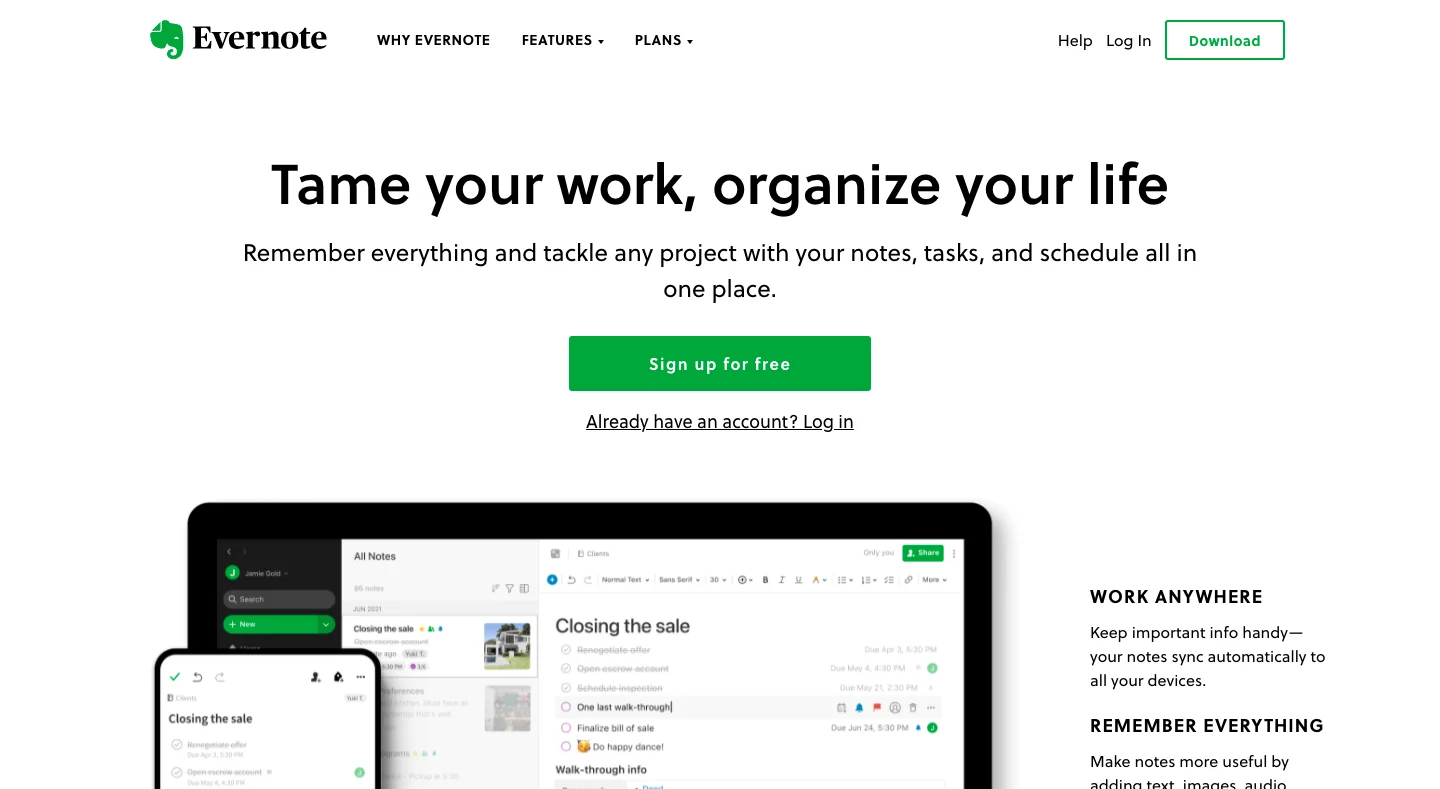 Image from Evernote
Evernote is similar to Trello or Notion, which is also a practical note-taking tool. It can help you focus on the things that really matter and save the data you need right away. You can take notes by typing or scanning the written notes on paper. The to-do list feature is also a great one to help you stay organized.
Website: https://evernote.com/intl/en/
10. Smartsheet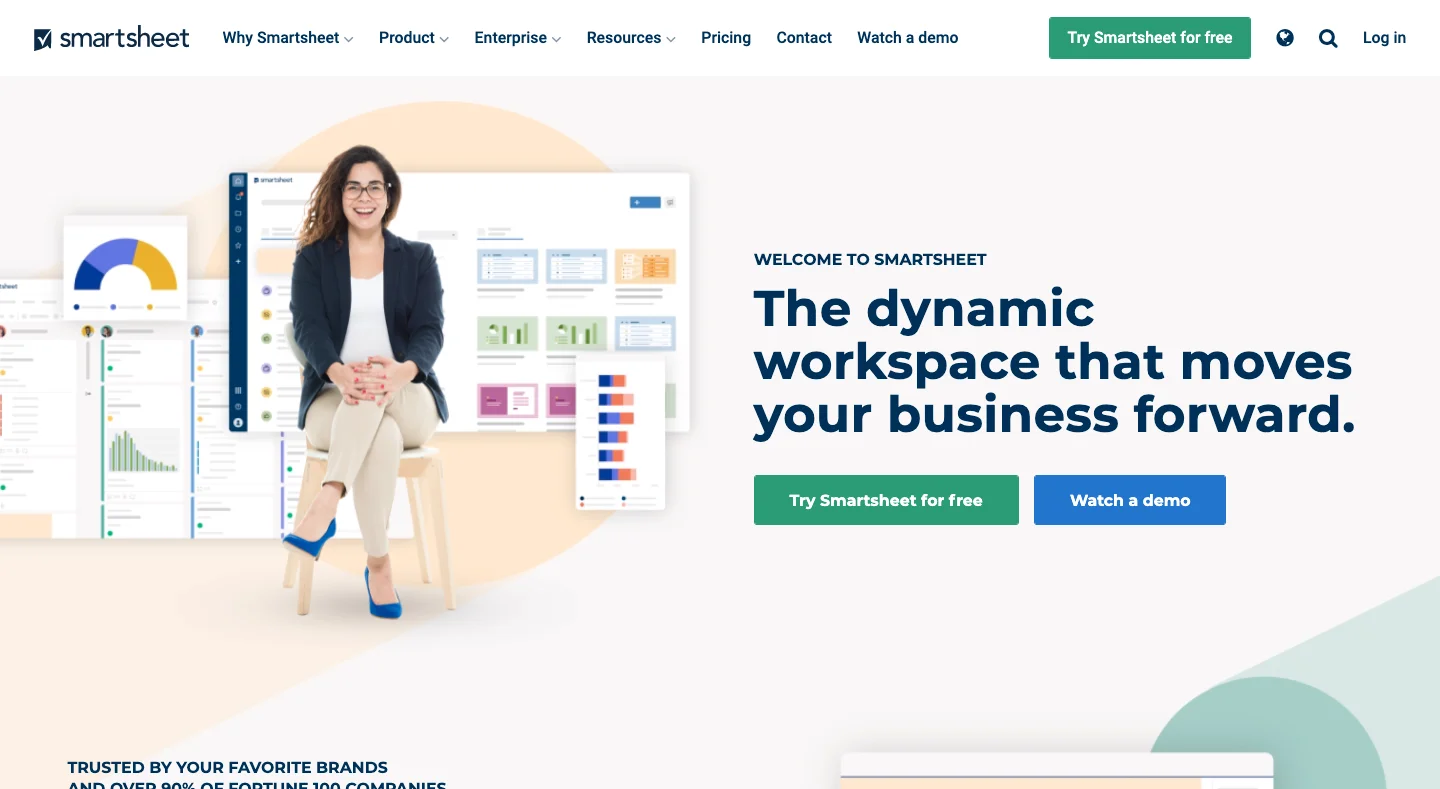 Image from Smartsheet
We all know how hard it is to keep track of all of your projects. Smartsheet is here for you!
They provide you with stunning sheets and many useful templates such as "Product launch plan", "Marketing campaign analysis" and so on, saving time for creating forms by yourself. And you'll clearly know what platforms you're using or what goals you should achieve, making your working process tidy and efficient
Website: https://www.smartsheet.com/
---
Stage Three: Creating materials
11. Canva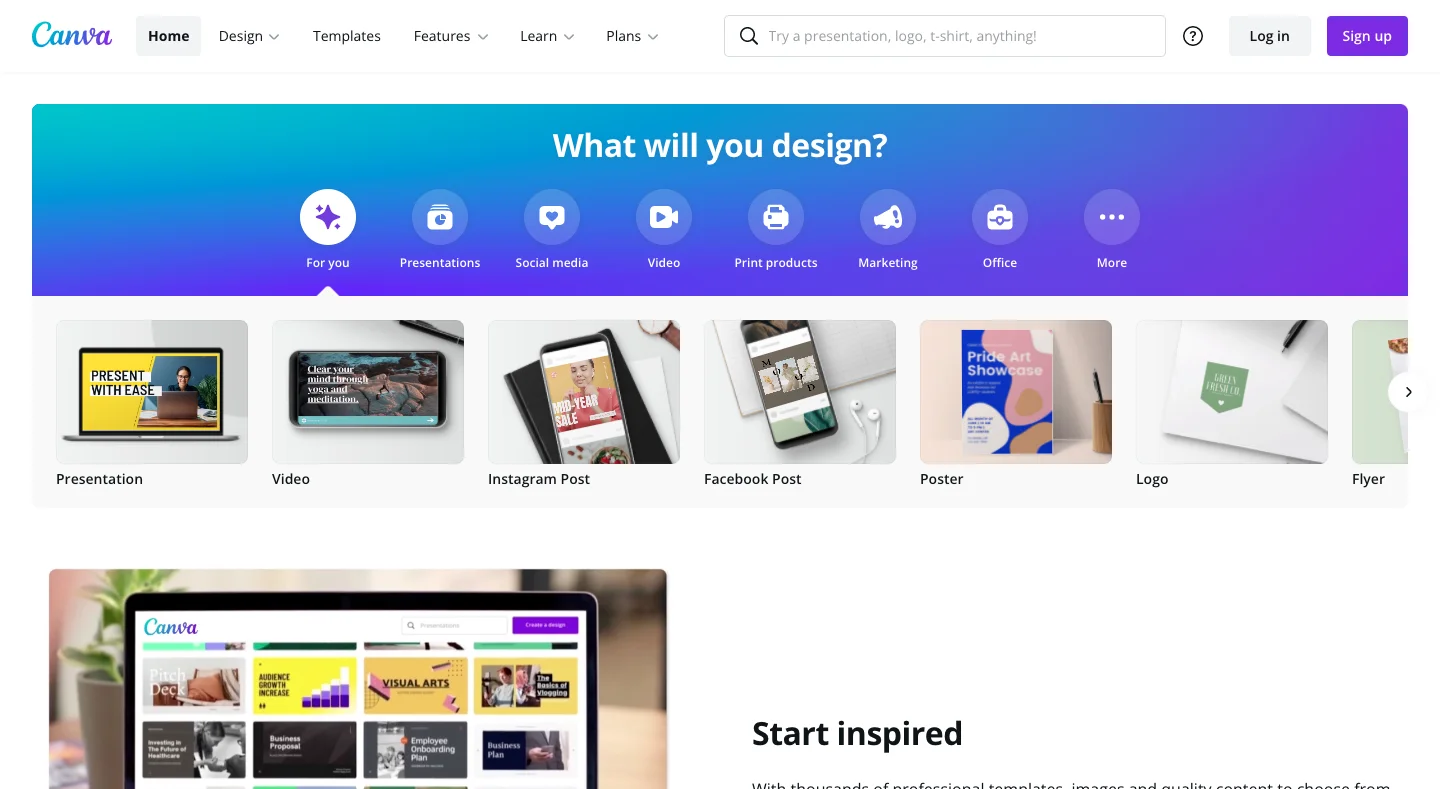 Image from Canva
Canva is pretty comprehensive and is best suitable if you want to deliver teamwork more effortlessly. With the business membership, you can set the brand's official color and fonts, making your pictures on social platforms and brand more consistent.
Website: https://www.canva.com/en/
12. Crello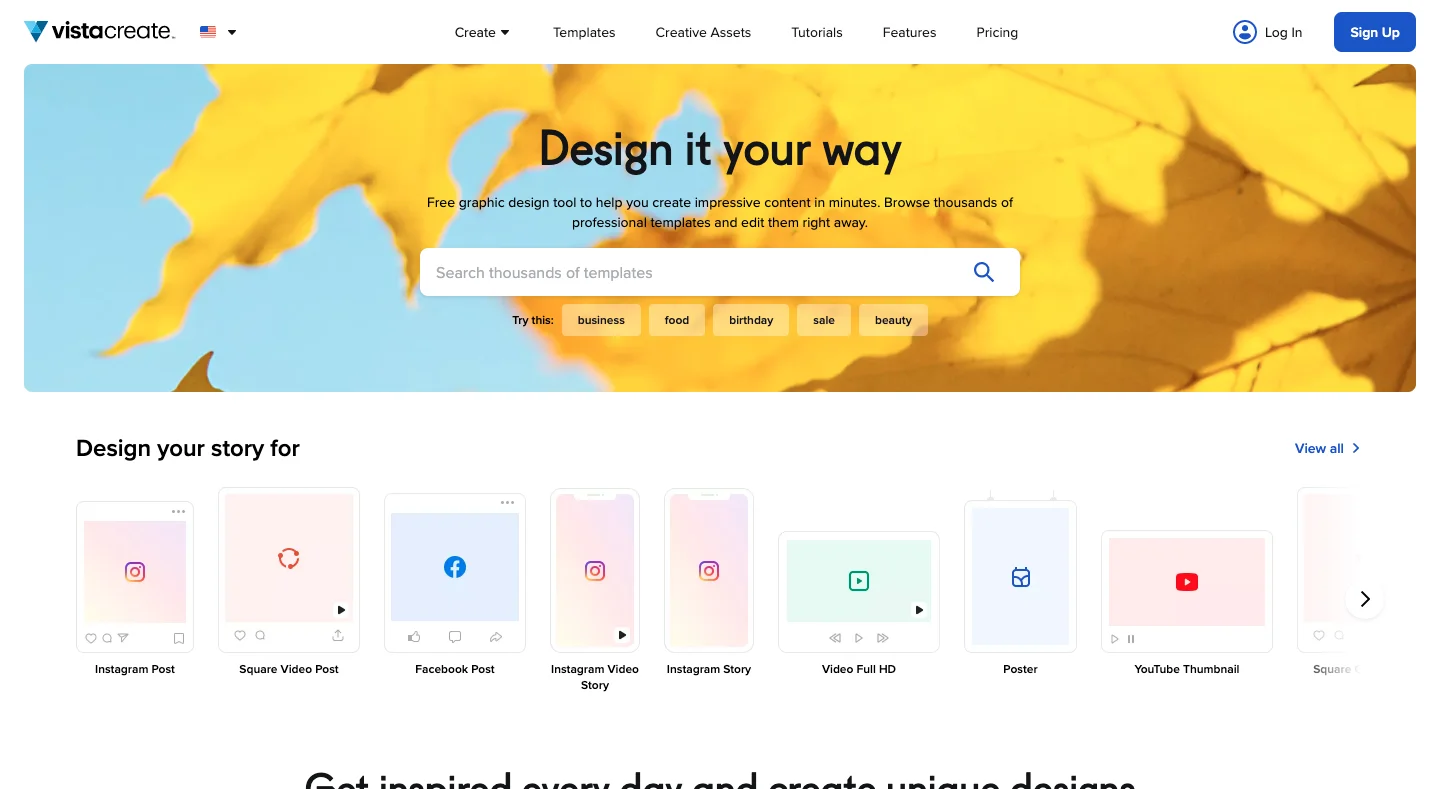 Image from Crello
Crello is like a mixture of Canva and Snappa, but with more competitive pricing. You can use Crello to create pictures for Instagram, Facebook, YouTube cover, and even TikTok. What's better, it provides information on copyright regulations, help you avoid some infringement, pretty convenient.
Website: https://crello.com/
13. Fotor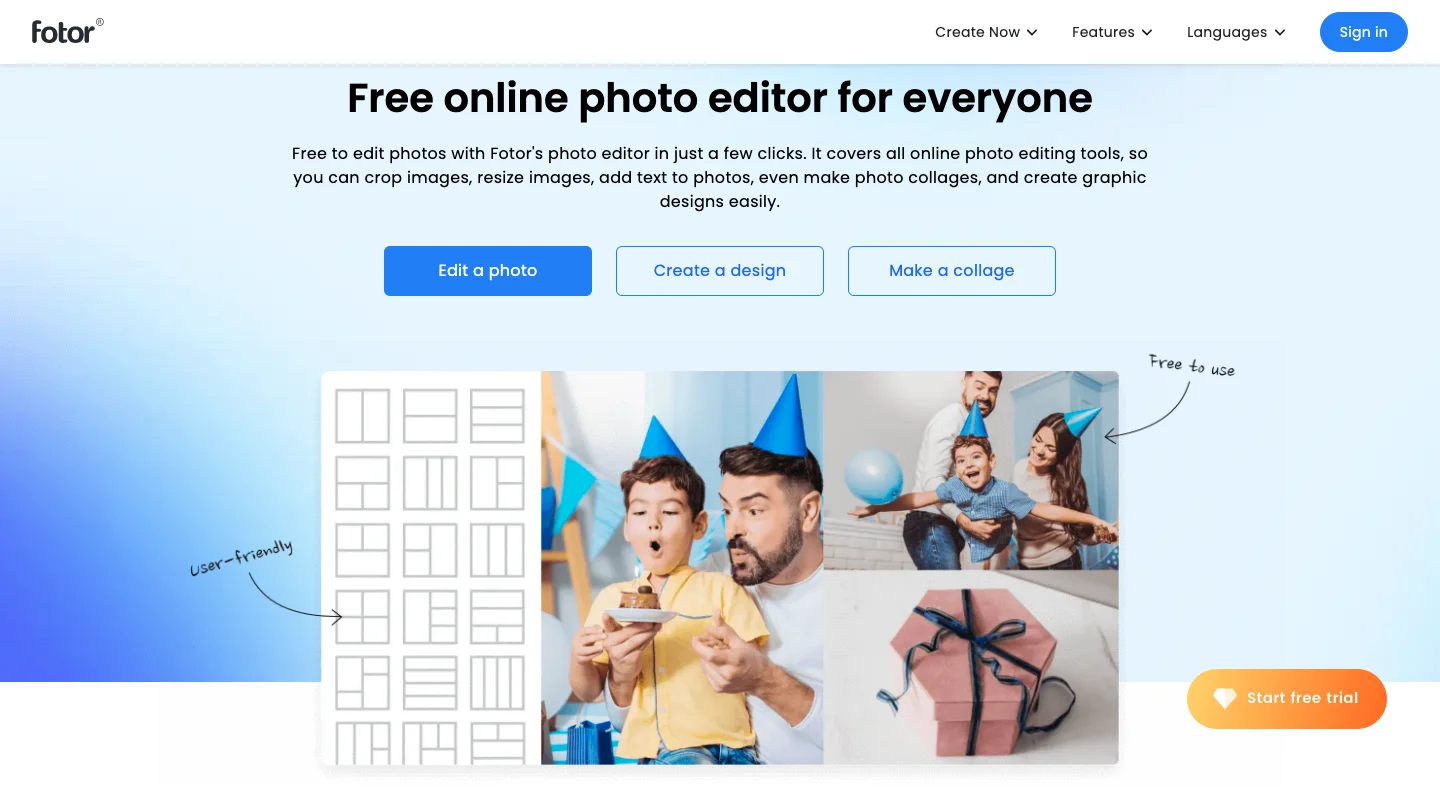 Image from Fotor
Fotor is a tool for online photo editing and has a similar user interface to Canva. You can use its templates to create posts for social media. And it also has applications for mobiles!
Website: https://www.fotor.com/
14. Snappa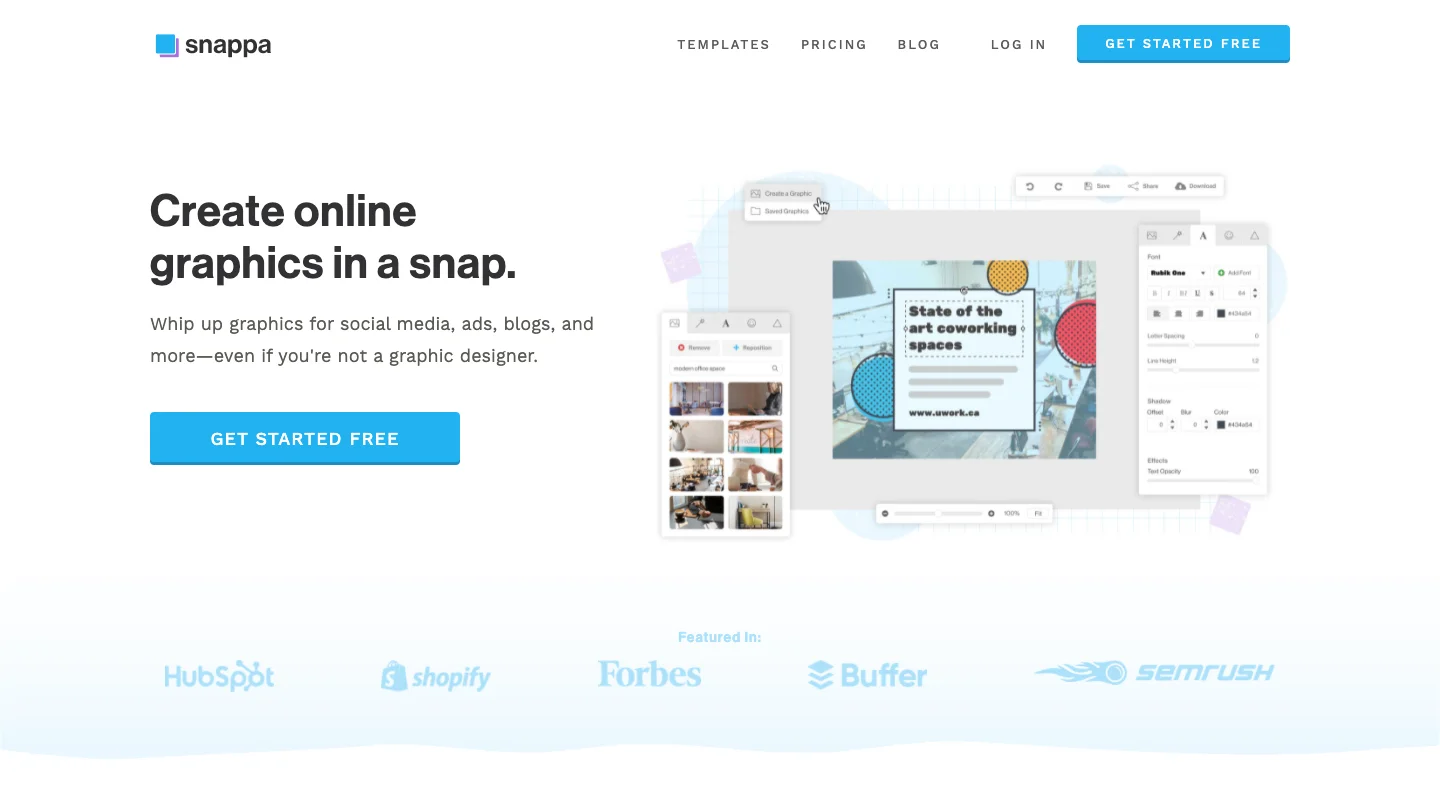 Image from Snappa
Snappa and Canva have similar features and they both are pretty comprehensive, though Canva is considered better if you want to deliver teamwork more effortlessly. Snappa has a clean and simple UI that can help you quickly design an image for social media. It offers tons of templates that can be searched by post type, style, aspect ratio, and so on. However, the free plan does have some limitations. If you have a spare budget, make sure to take the premium into your team's consideration, you won't disappoint it!
Website: https://snappa.com/
15. Pixteller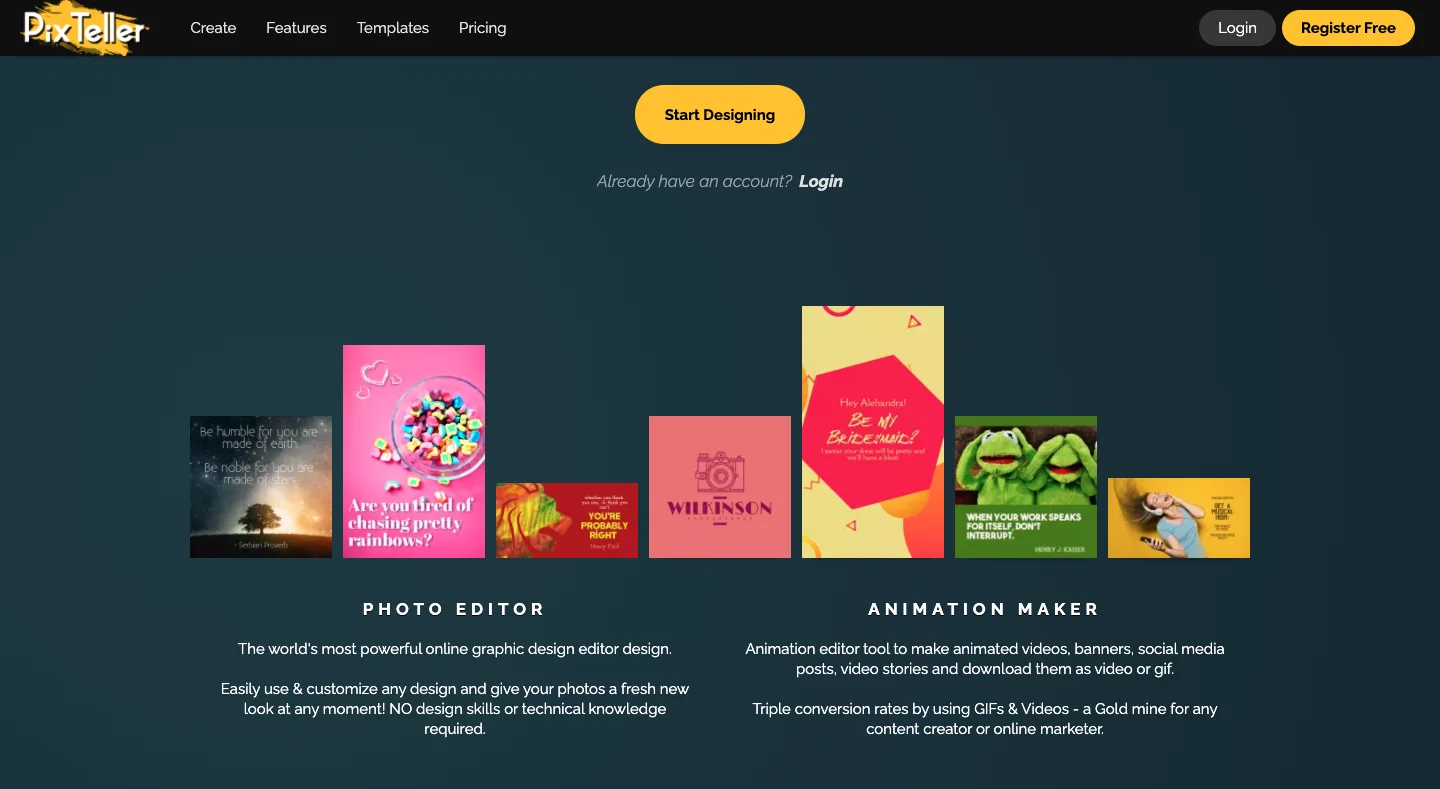 Image from Pixteller
Besides pictures, you may also want to post an animation or GIF on social media, which could probably attract more potential customers' attention. Pixteller lets you add some animated icons to images and choose the types of files when exporting. However, it doesn't include a free plan. But for simple animation, it's considered a great investment.
Website: https://pixteller.com/
16. Infogram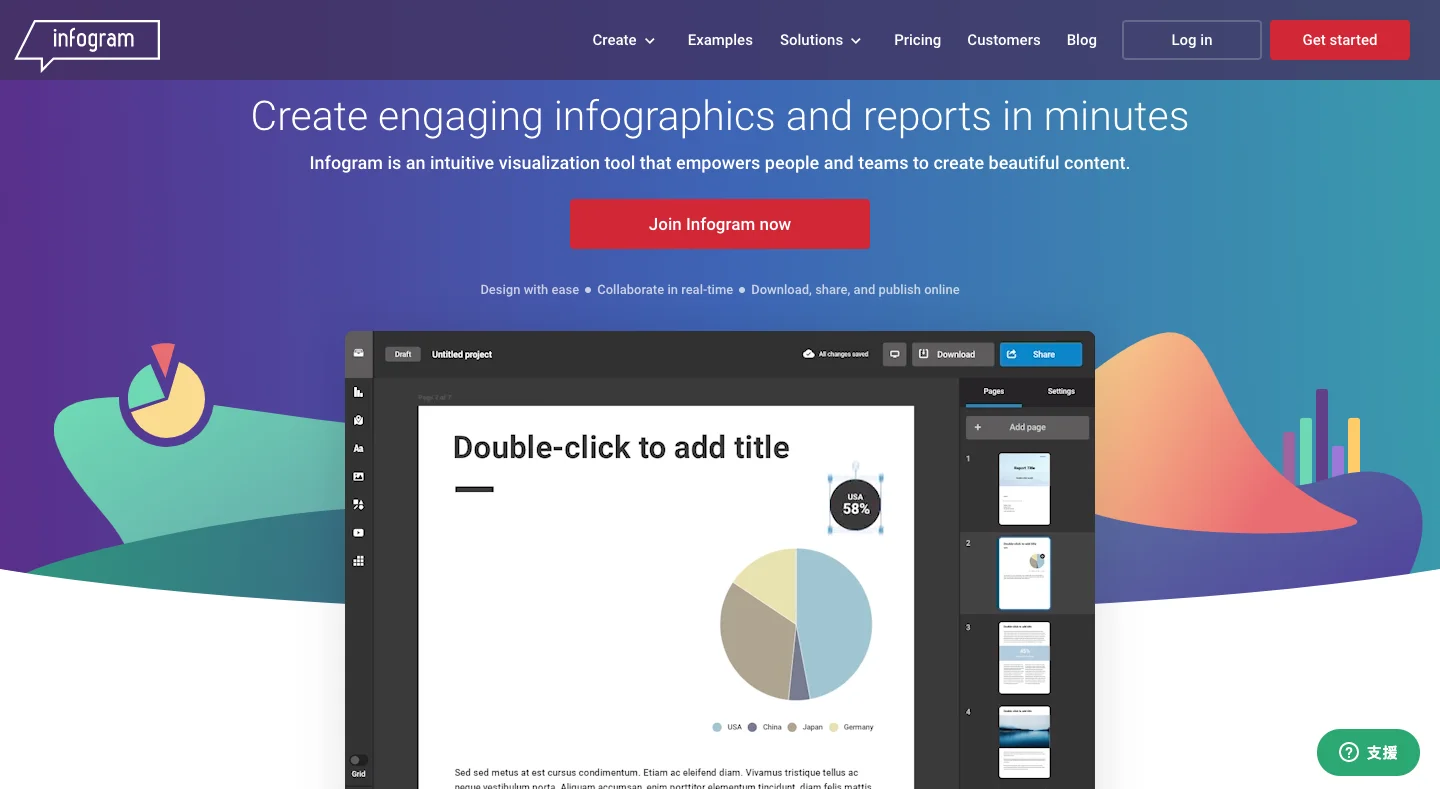 Image from Infogram
Here is another idea to make your content more attractive! Infogram provides lots of infographic templates that are suitable when you want to show some data, making your content more easy-understanding. And most important, it has a free plan!
Website: https://infogram.com/
17. Venngage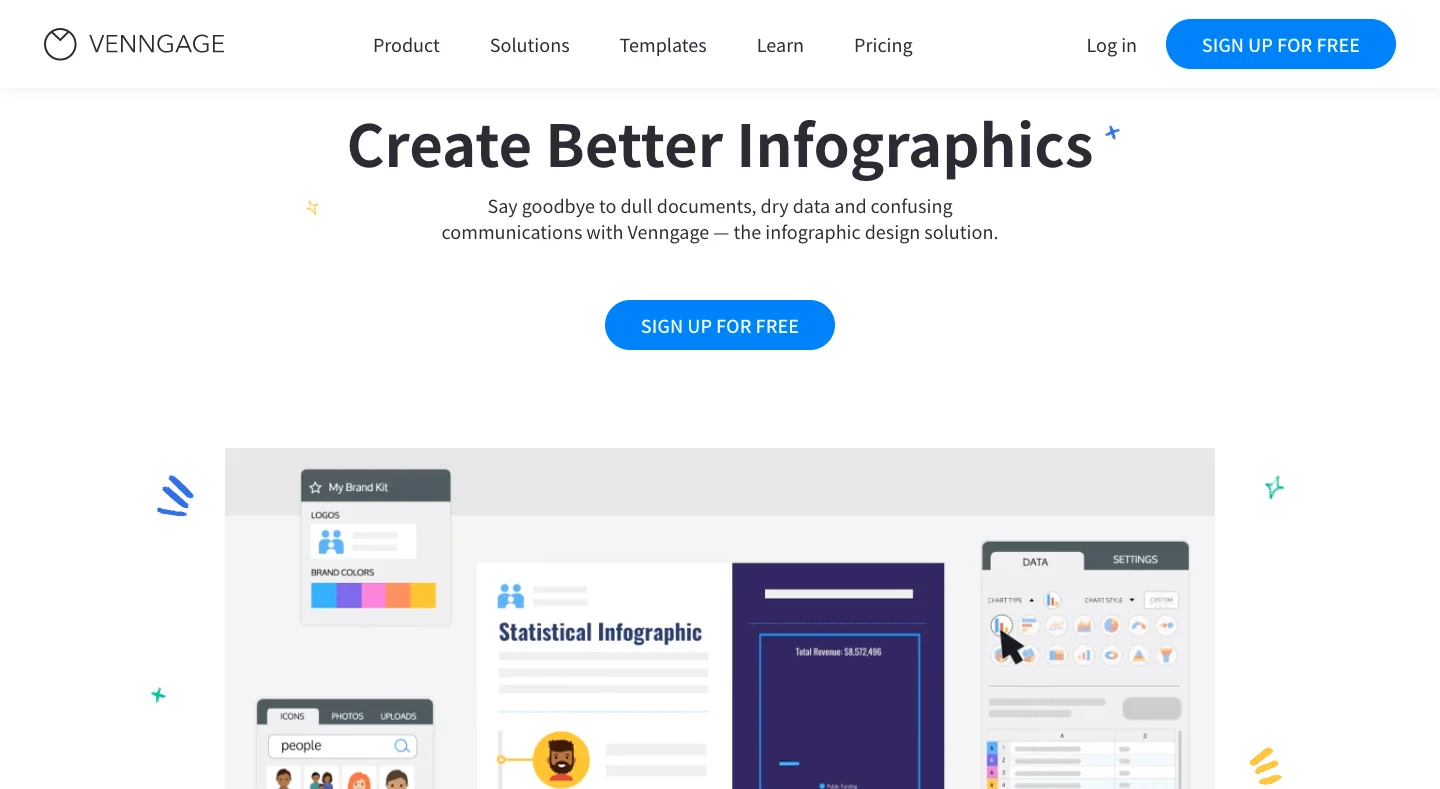 Image from Venngage
Venngage is another tool to create stylish infographics and has a section to design cute characters. It's free, but it doesn't include many settings and most of the pictures in their database need additional payments.
Website: https://venngage.com/
18. Visage.co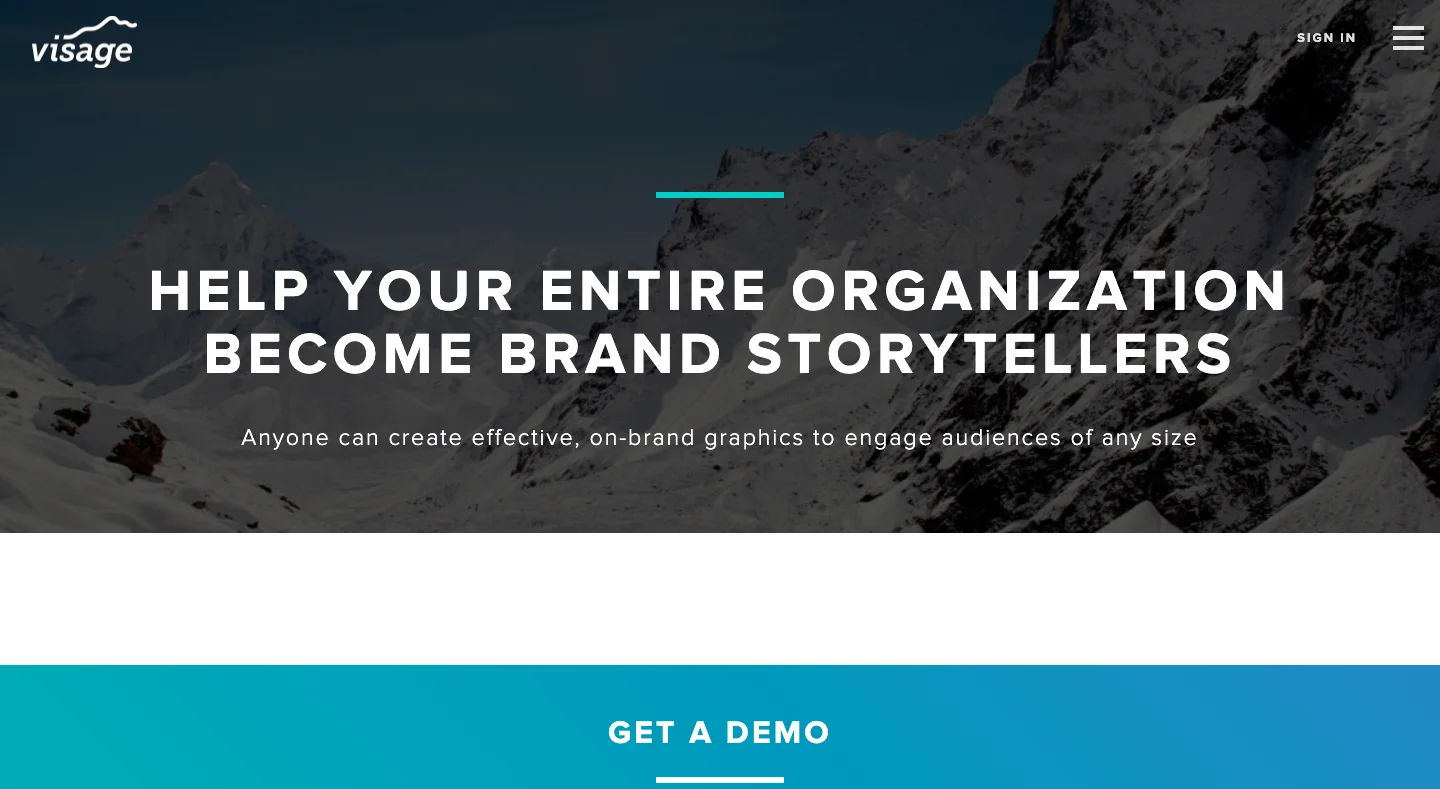 Image from Visage.co
If you want to post a lot of statistic charts, Visage.co is also a great option to consider. It has transparent images and icons for you to decorate the infographics, which are very useful for content marketers, bloggers, and teachers. Highly recommend!
Website: https://visage.co/
19. Photopea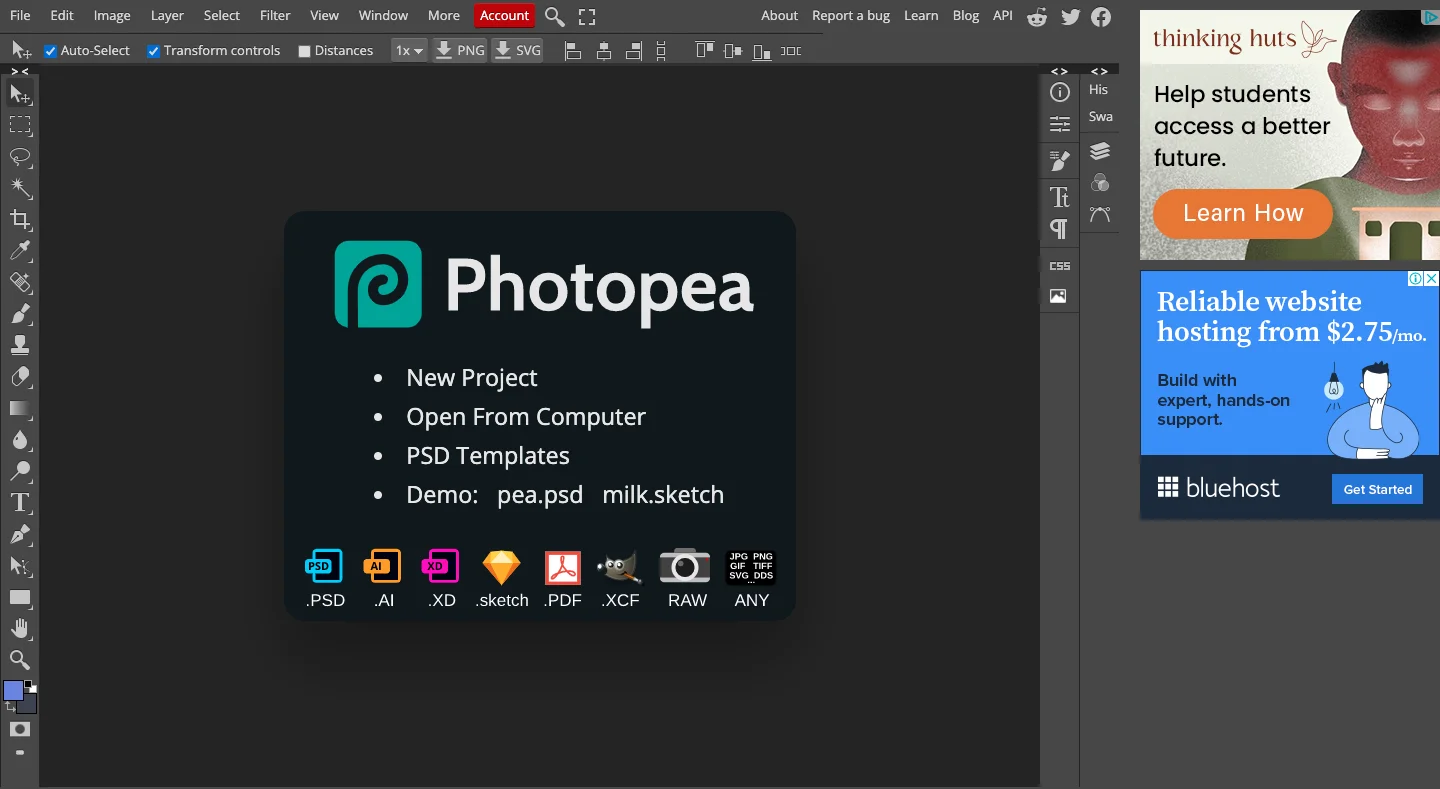 Image from Photopea
You can see Photopea as the online free version of Photoshop. Some functions may differ, but it's super useful for those who don't want to spend the budget on Photoshop or don't need that complex and detailed features. You should give it a try!
Website: https://www.photopea.com/
20. Pixlr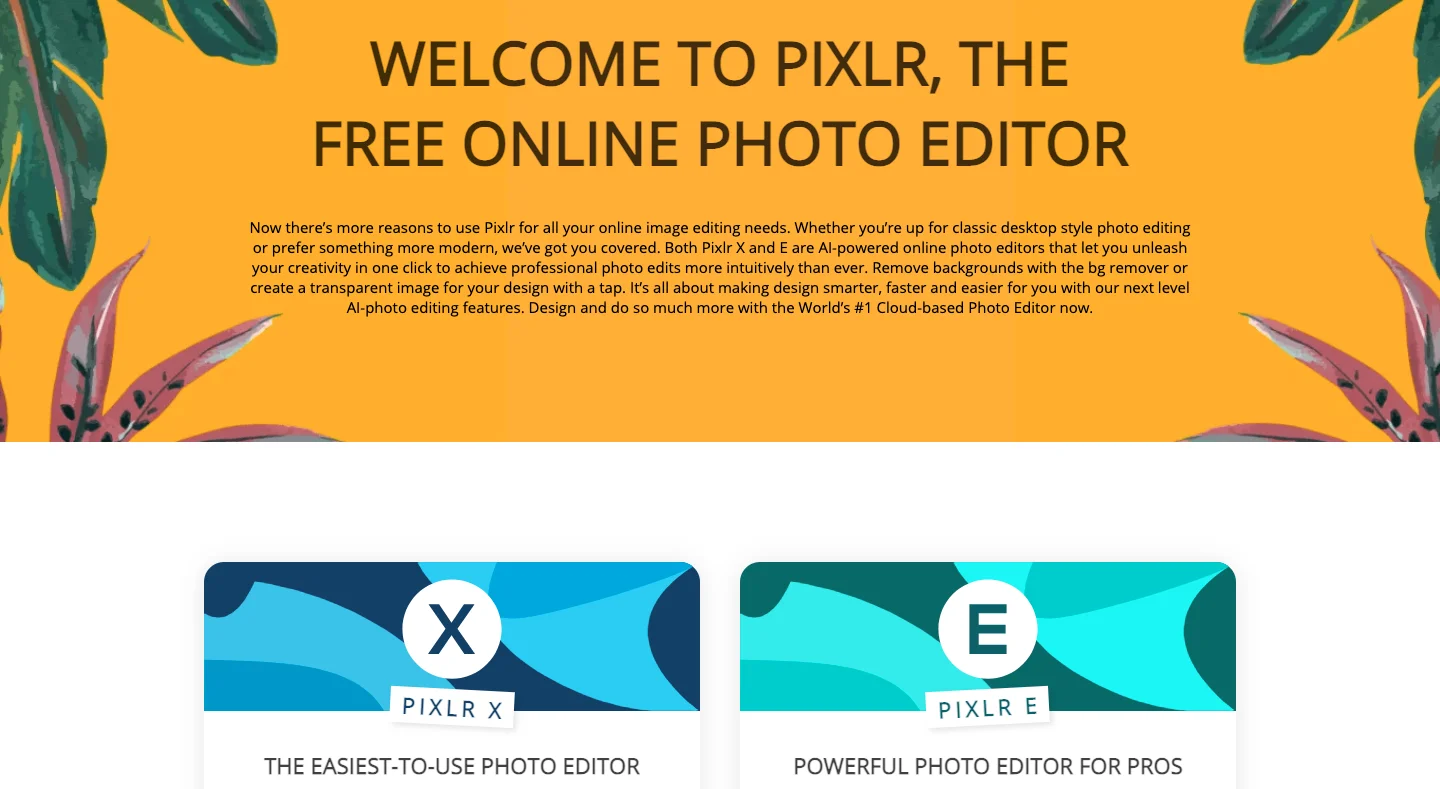 Image from Pixlr
Pixlr is also an alternative to Photoshop. It's free and function-rich, very recommended to those who don't have a spare budget to buy picture editing software. And it also offers some templates to edit, which might give you some inspiration when you're out of ideas.
Website: https://pixlr.com/editor/
21. Bitable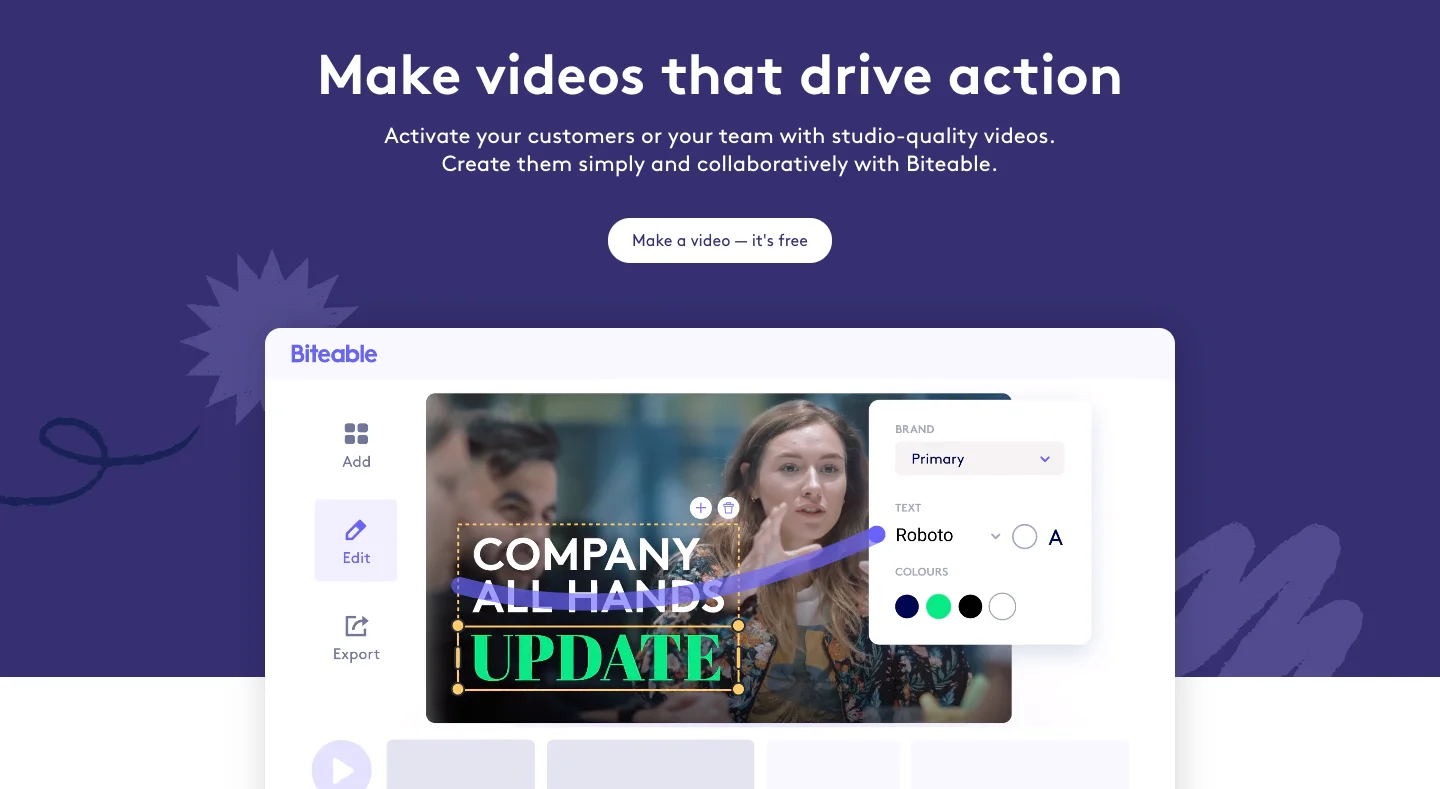 Image from Bitable
Bitable is known for being the simplest video editing tool. It offers commercial ads, animation, presentation templates. Just pick one, then add texts, background music, or change the colors, and an eye-catching video is ready to be shared on your social platform!
Website: https://biteable.com/
22. Powtoon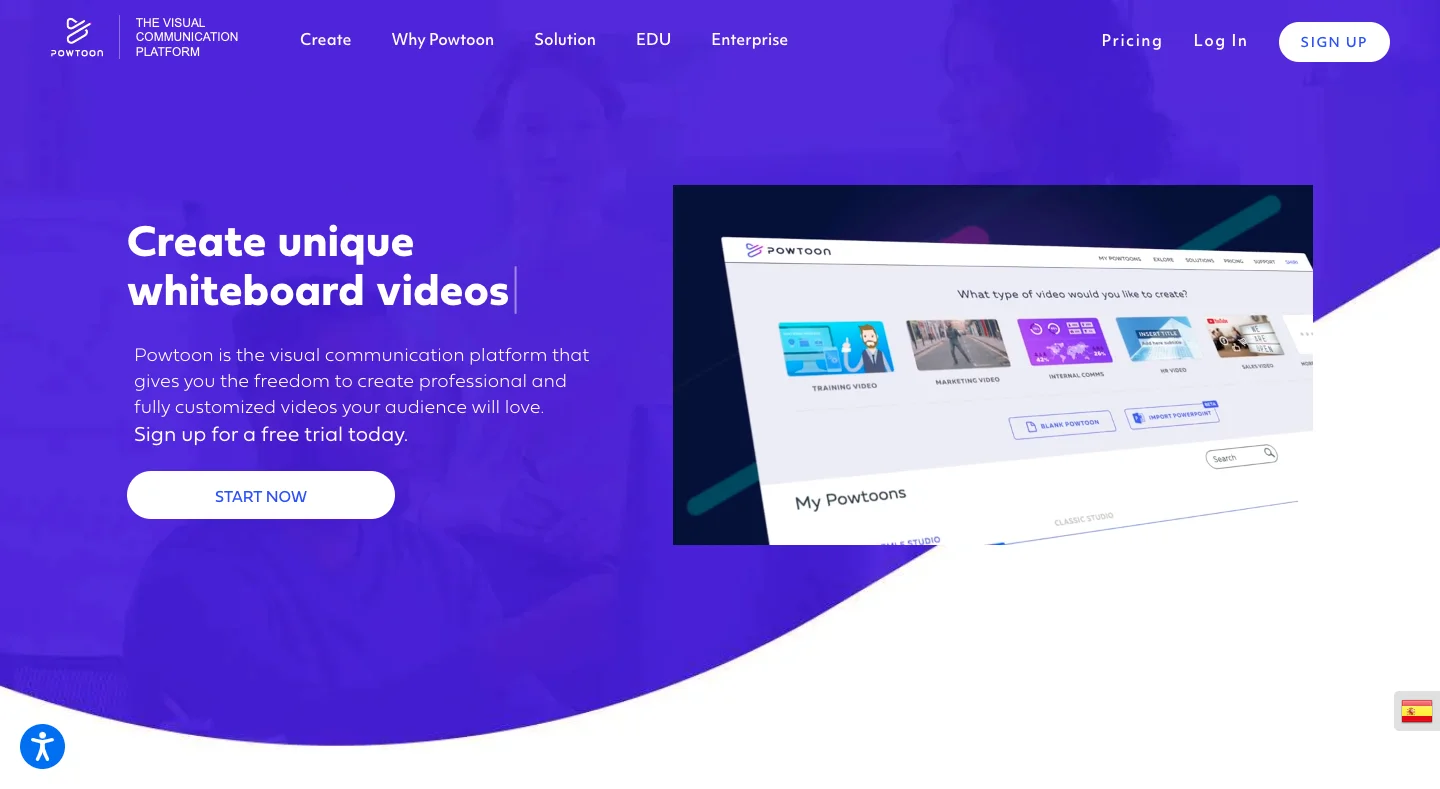 Image from Powtoon
Same as Bitable, Powtoon is also a quick-create-video website and it's best suitable for the educational field. You can have a stunning output within an hour, with infographics and statistic reports attached, and it also allows you to export them to PDF or PPT format!
Website: https://www.powtoon.com/
23. Animaker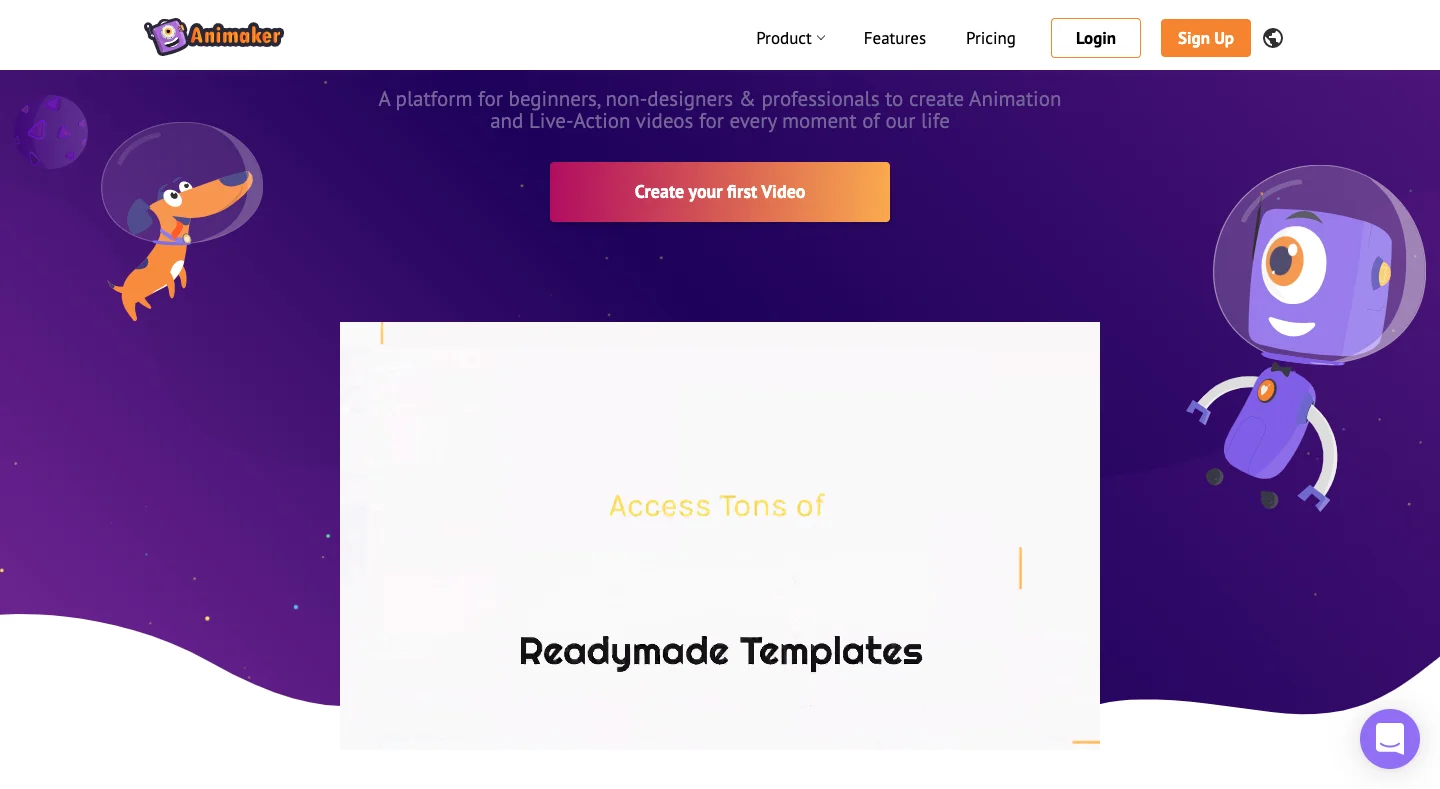 Image from Animaker
With Animaker, you can insert images, maps, infographics, etc., in the video. It also provides custom fonts, text styles, and a variety of sound effects!
Website: https://www.animaker.com/
24. Wideo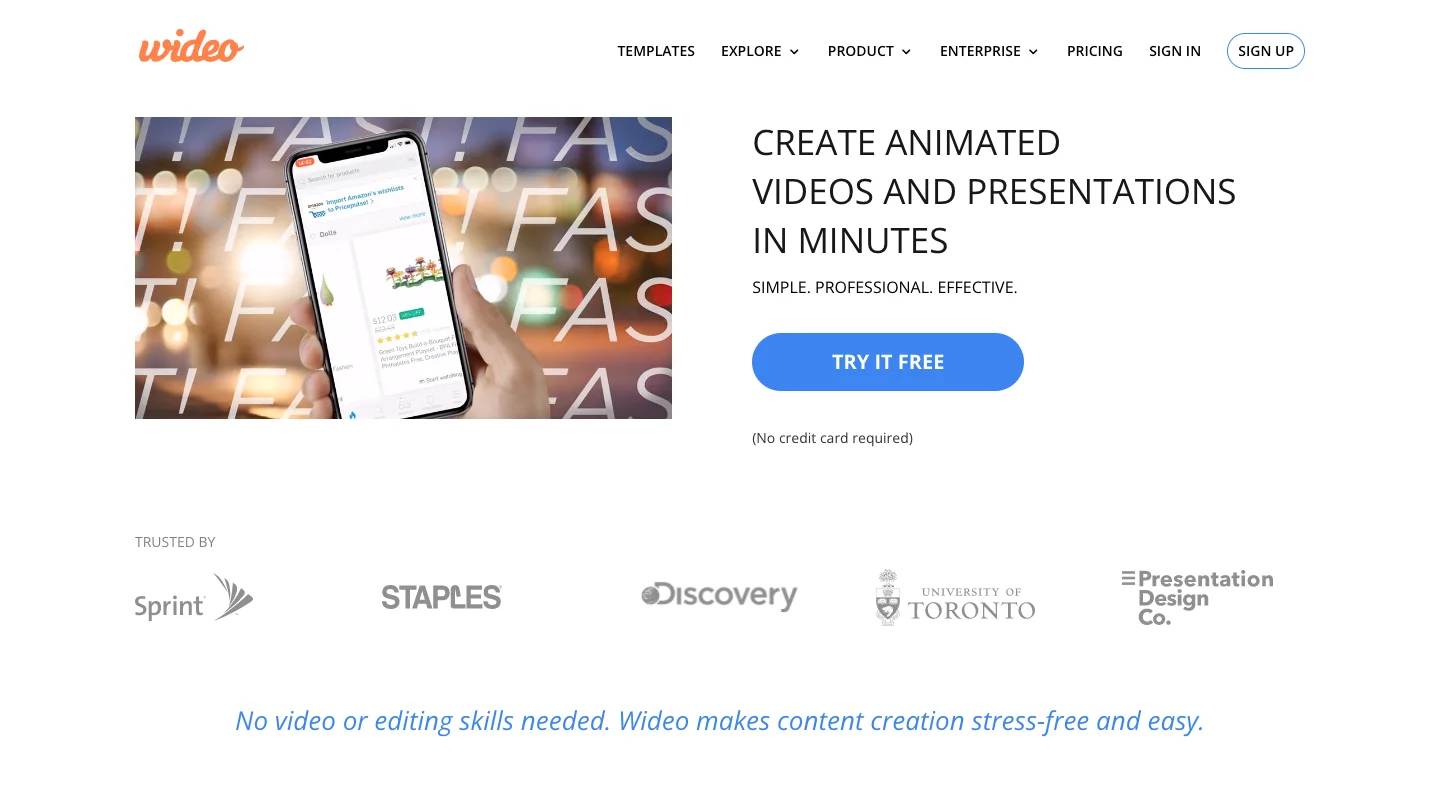 Image from Wideo
Wideo is a tool for you to create short videos, which are trending, with drag and drop. Editing logos, texts, colors, background music, and fade-in effects are of course included. Super easy to use!
Website: https://wideo.co/
25. Vyond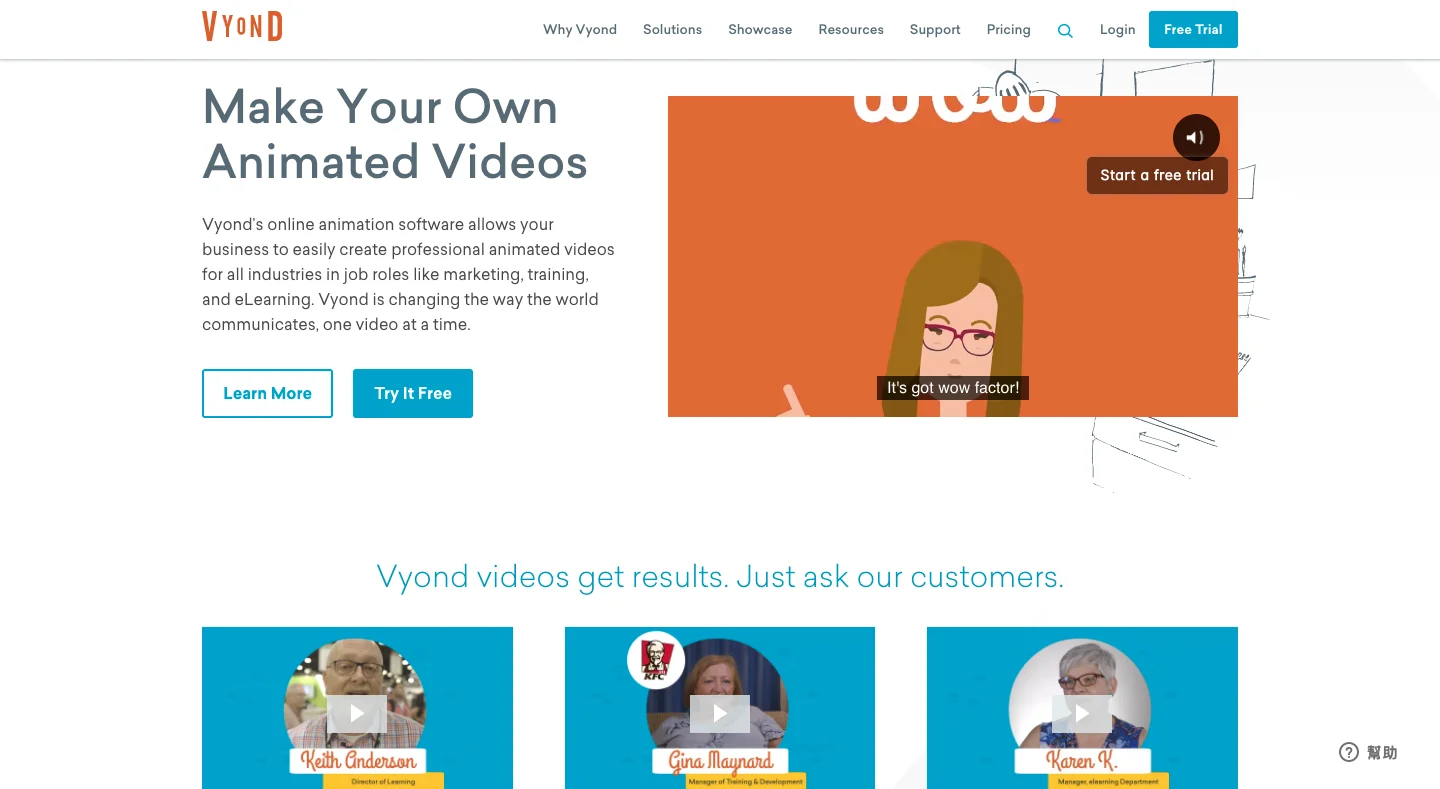 Image from Vyond
This one is the best if you are interested in creating your own animate characters. Vyond helps you design the most unique and stylish videos, and you can directly embed them to your website or YouTube, and other social platforms.
Website: https://www.vyond.com/
26. VideoScribe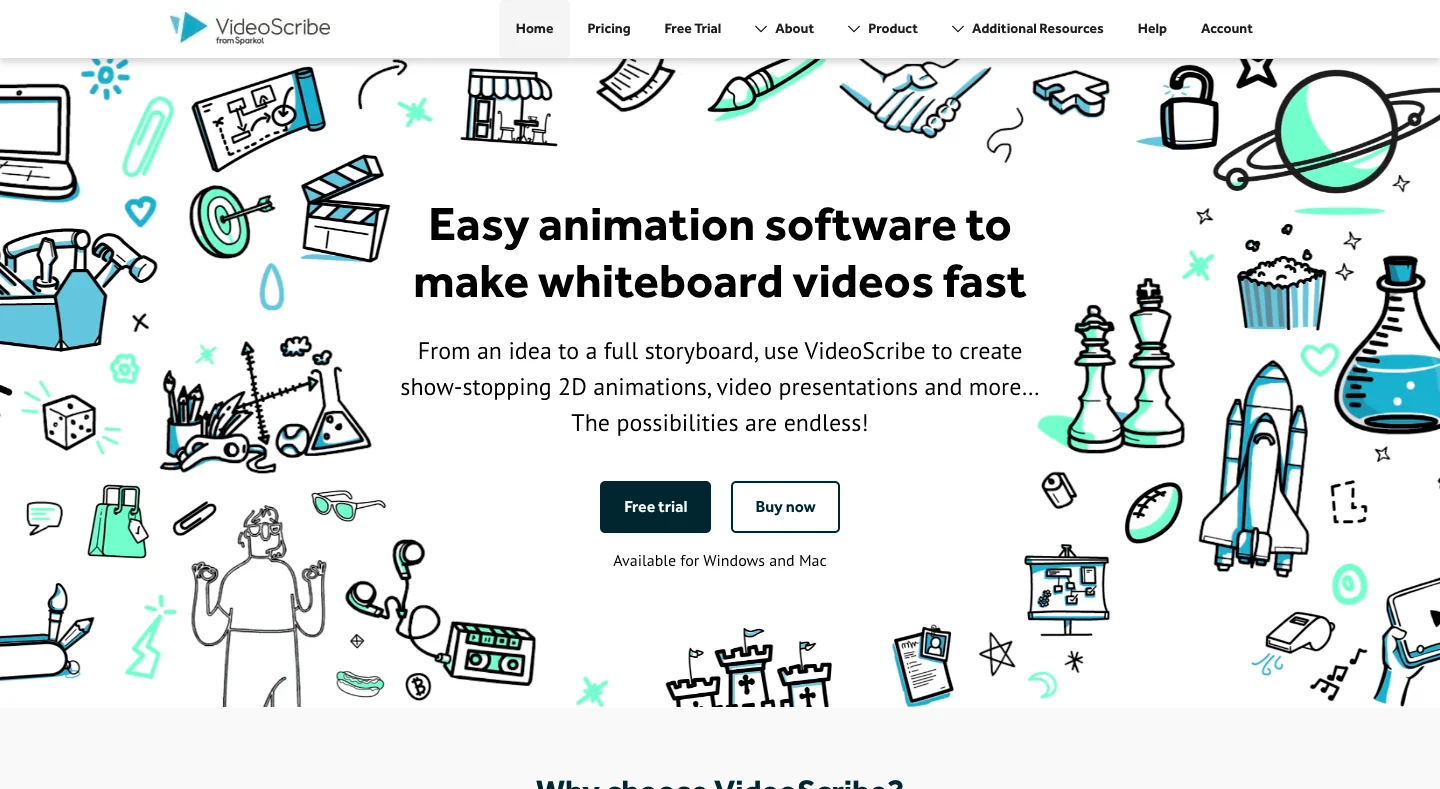 Image from VideoScribe
VideoScibe can create videos with ease. You only need to import media, set the animation, and pick the music, a creative video is done. Besides, it provides a huge base of free media material for you to use. You don't even need to collect the resources before editing!
Website: https://www.videoscribe.co/en/
27. GIF Make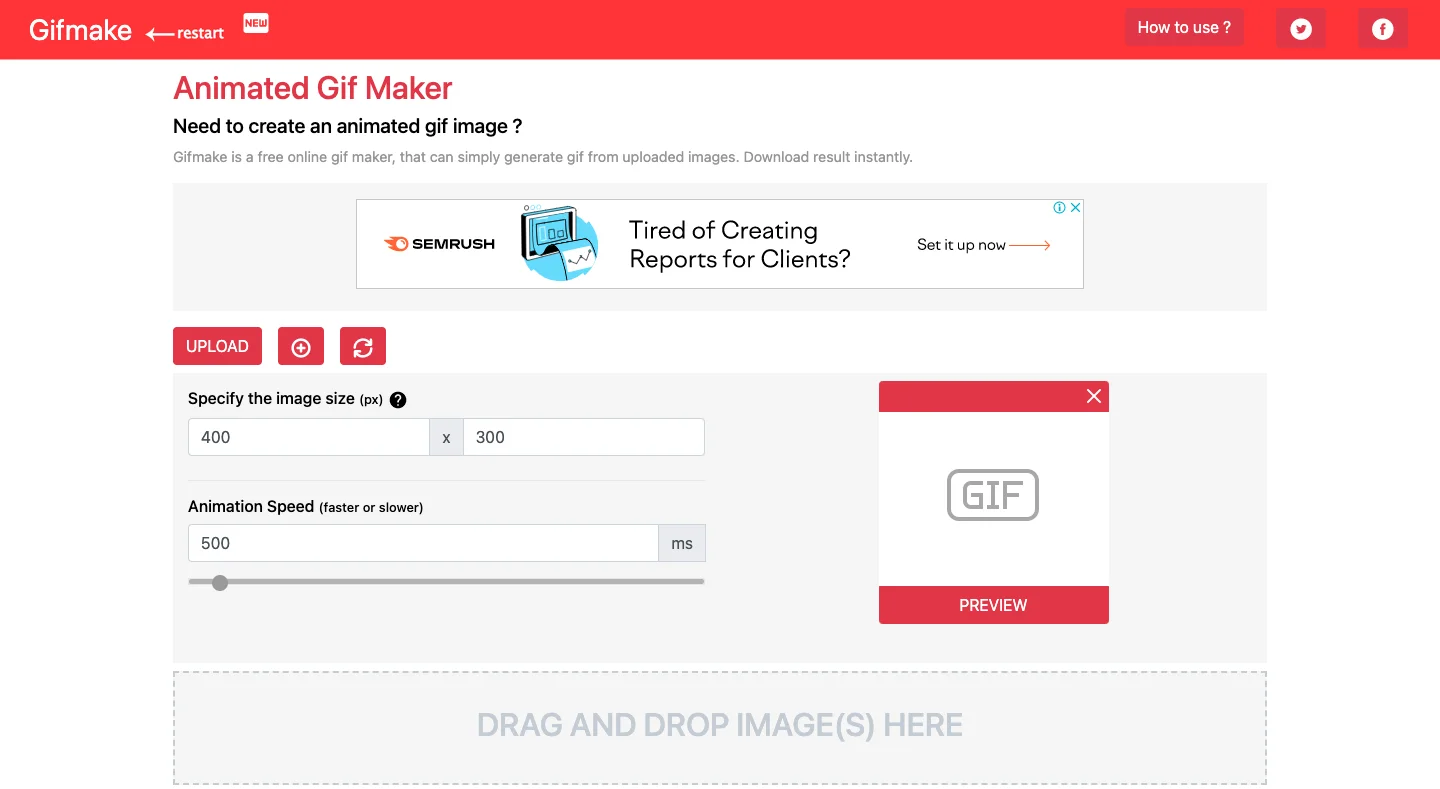 Image from GIF Make
Sometimes when you want to make a GIF rather than a video, GIF Make is here to help! Just import the images or drag and drop them in, set the aspect ratio and speed, a GIF is on the way. Pretty useful when you want to share a meme or some interesting moments.
Website: https://gifmake.com/
---
28. Ouch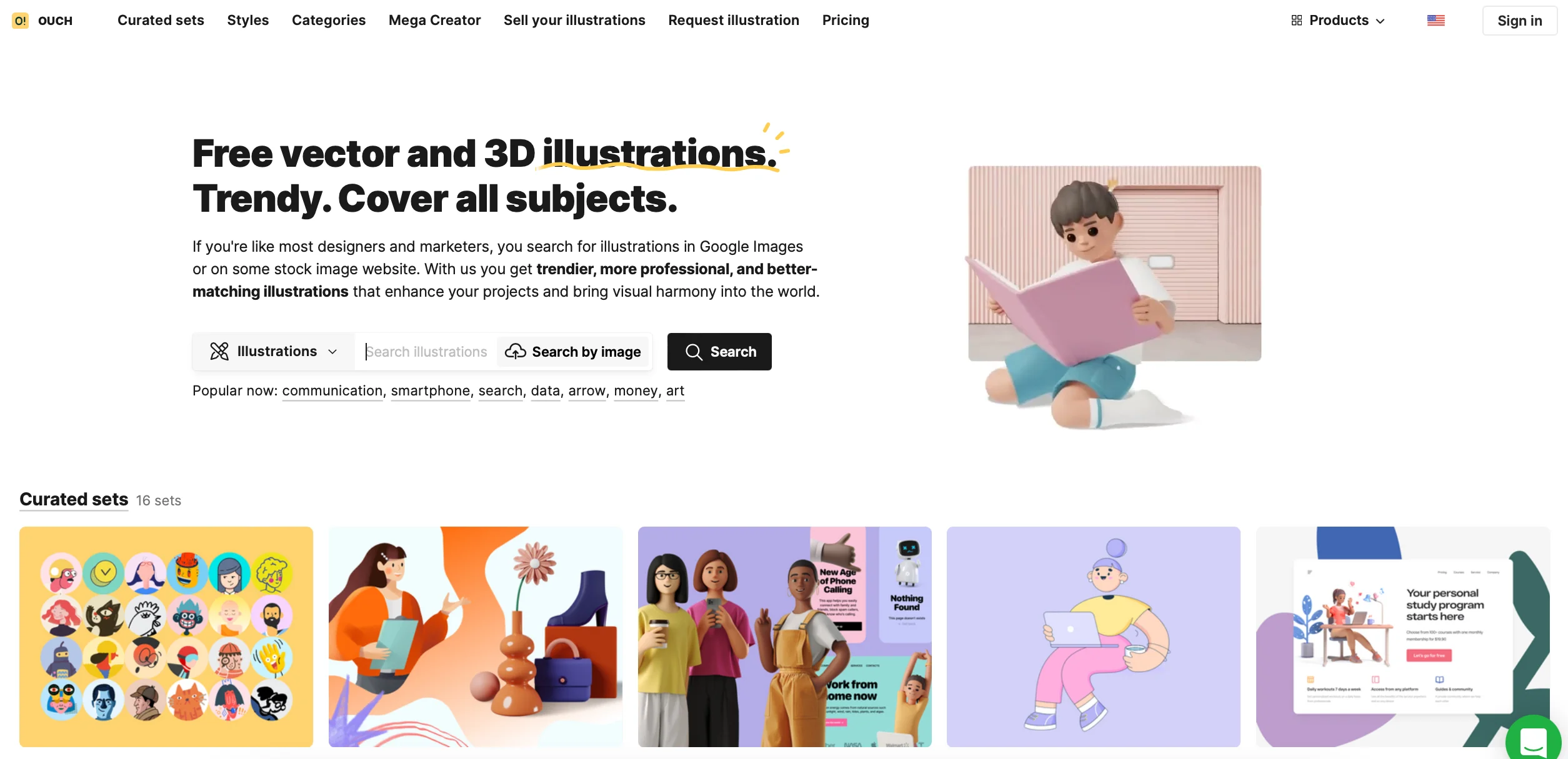 Ouch is a huge library of illustrations, vector graphics, and clipart images. These visual elements are an essential part of the content creation process. You can easily customize your images with them. For example, add plant clipart on a garden store's posts or lolipop illustrations on a candy shop's cover photo. That will help any business to stand out in a competitive social space.
Website: https://icons8.com/illustrations

---
Stage Four: Sharing and Posting
29. BIRME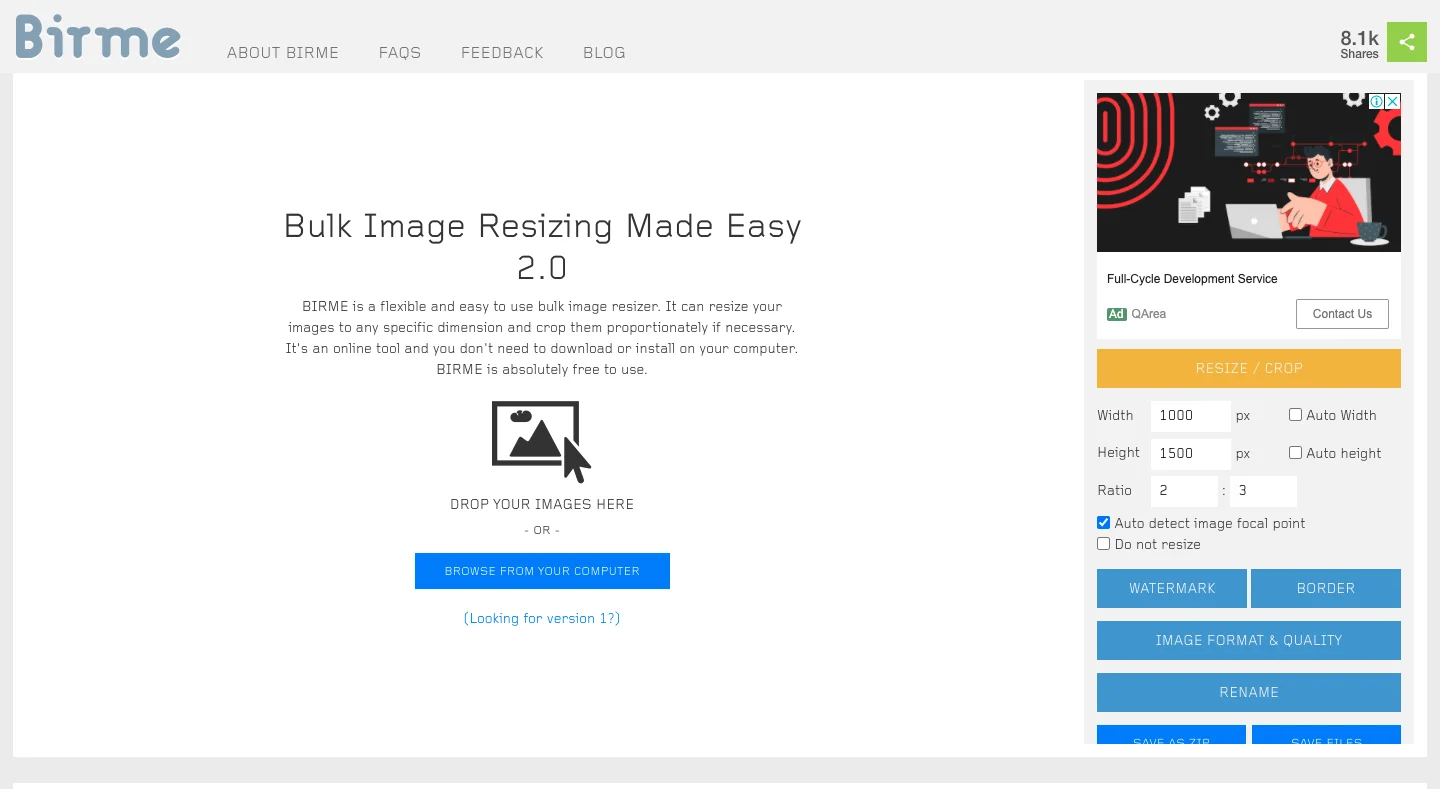 Image from BIRME
BIRME is a free online tool for you to bulk resize images. By setting the aspect ratio that the social platform requires, you will be able to adjust the area you want to capture. It also allows you to download the images in ZIP formats, helping you save some storage. Recommend to those who need to resize a bunch of images at once.
Website: https://www.birme.net/?targetwidth=1000&targetheight=1500
30. Landscape by Sprout Social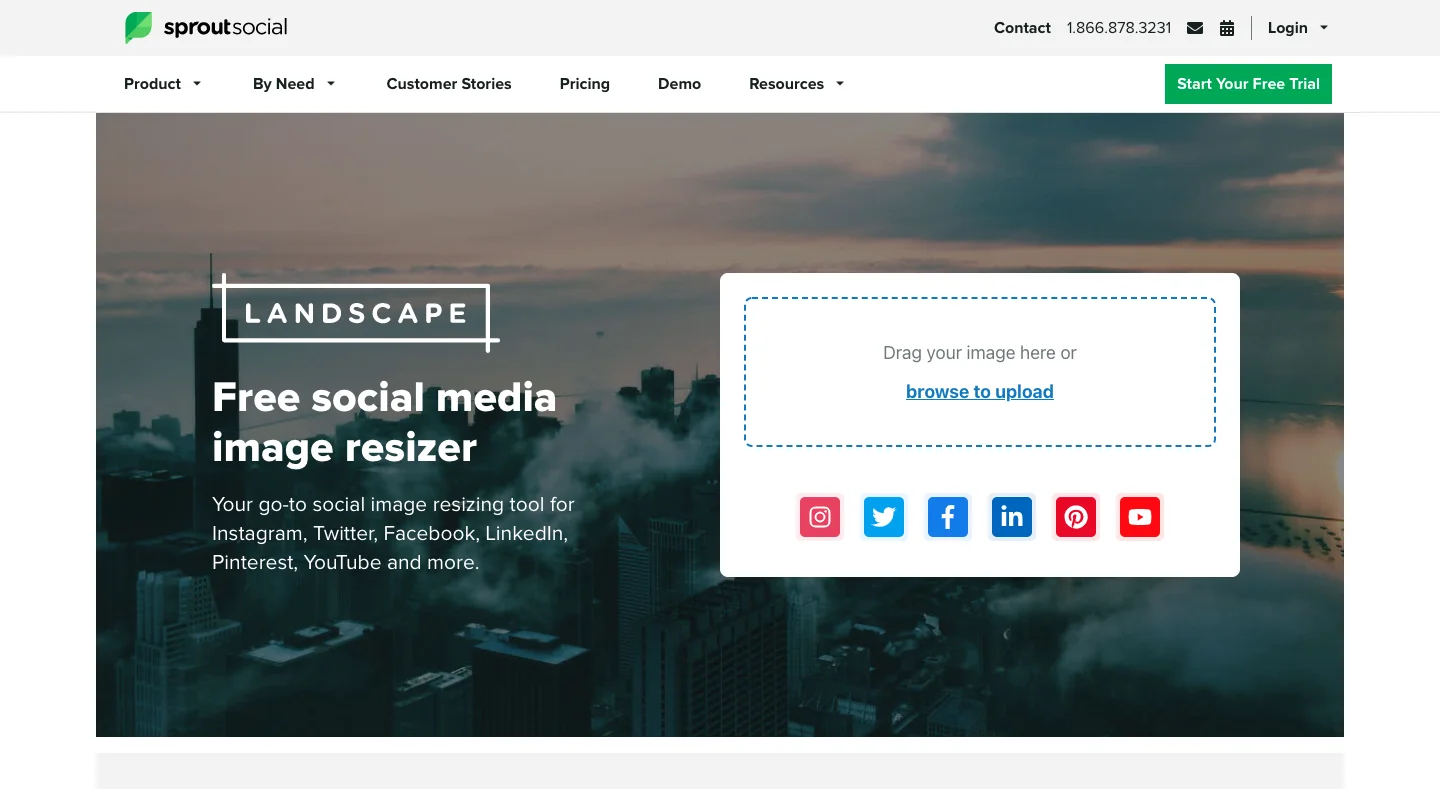 Image from Landscape by Sprout Social
Different from BIRME, Landscape doesn't ask you to enter the aspect ratio on your own. You can directly choose the listed ones and the resize process is done. The only downside is that it doesn't support bulk resize, which can be not so preferable for somebody.
Website: https://sproutsocial.com/landscape/
31. Online-convert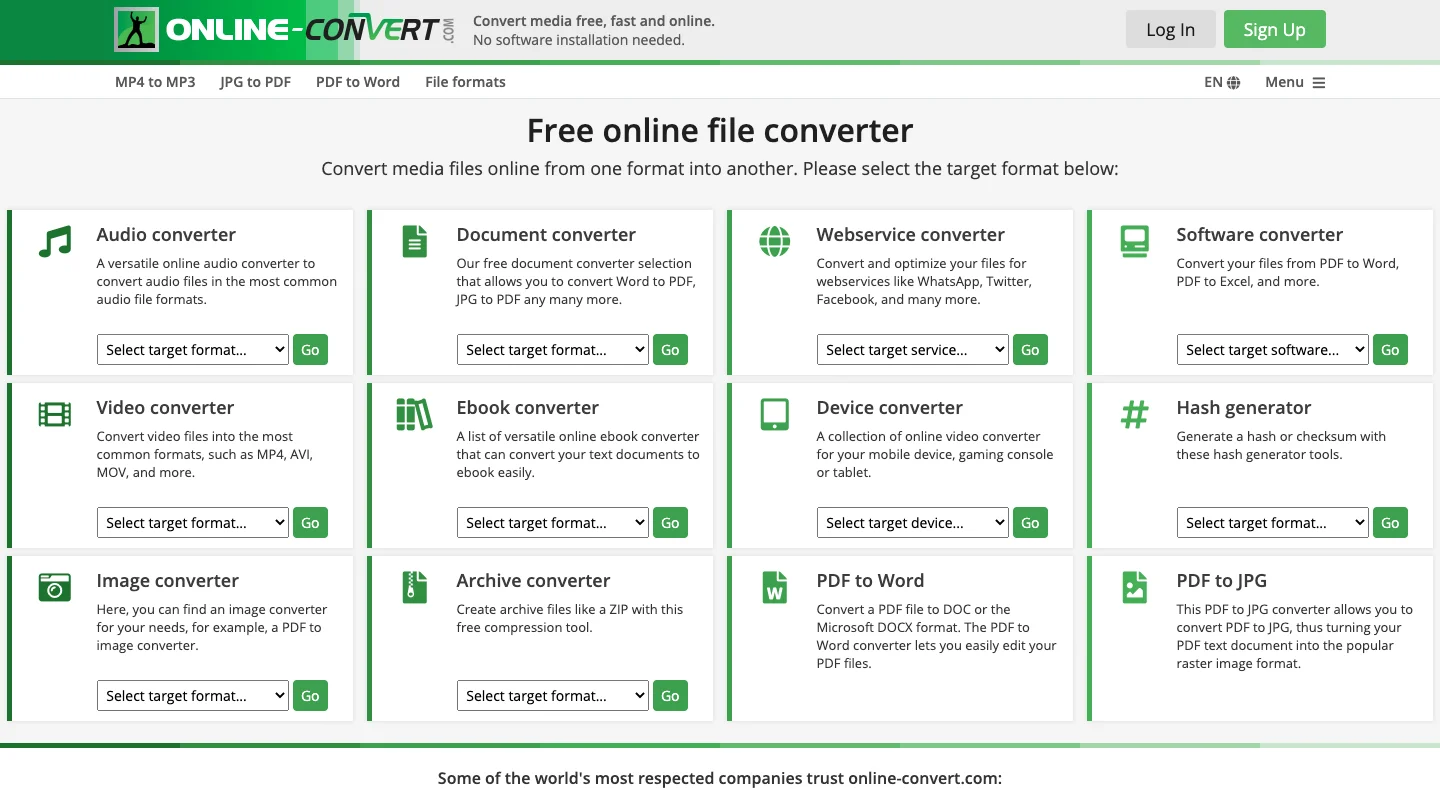 Image from Online-convert
Simple and easy-understanding tool Online-convert and it supports any file format conversion! If you want to share a GIF on Instagram, you may need to convert it to MP4 first, then welcome to visit this site, your best social media managing partner.
Website: https://www.online-convert.com/
32. Buffer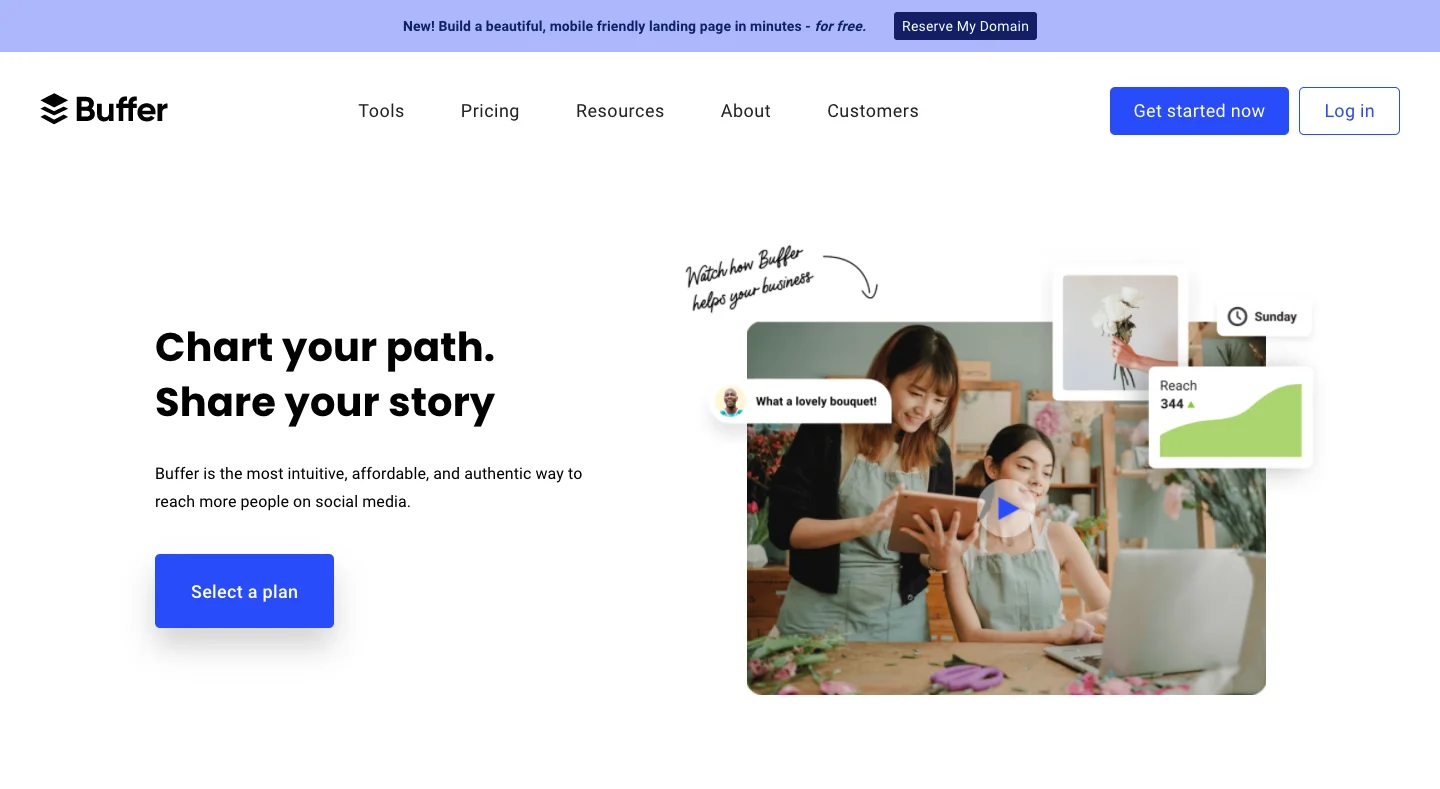 Image from Buffer
If you are managing lots of platforms at the same time, you must try Buffer! It is an intuitive, streamlined social media management tool, with analyzing and team collaborating system. It'll sure make teamwork more efficient and effortless!
Website: https://buffer.com/
33. Later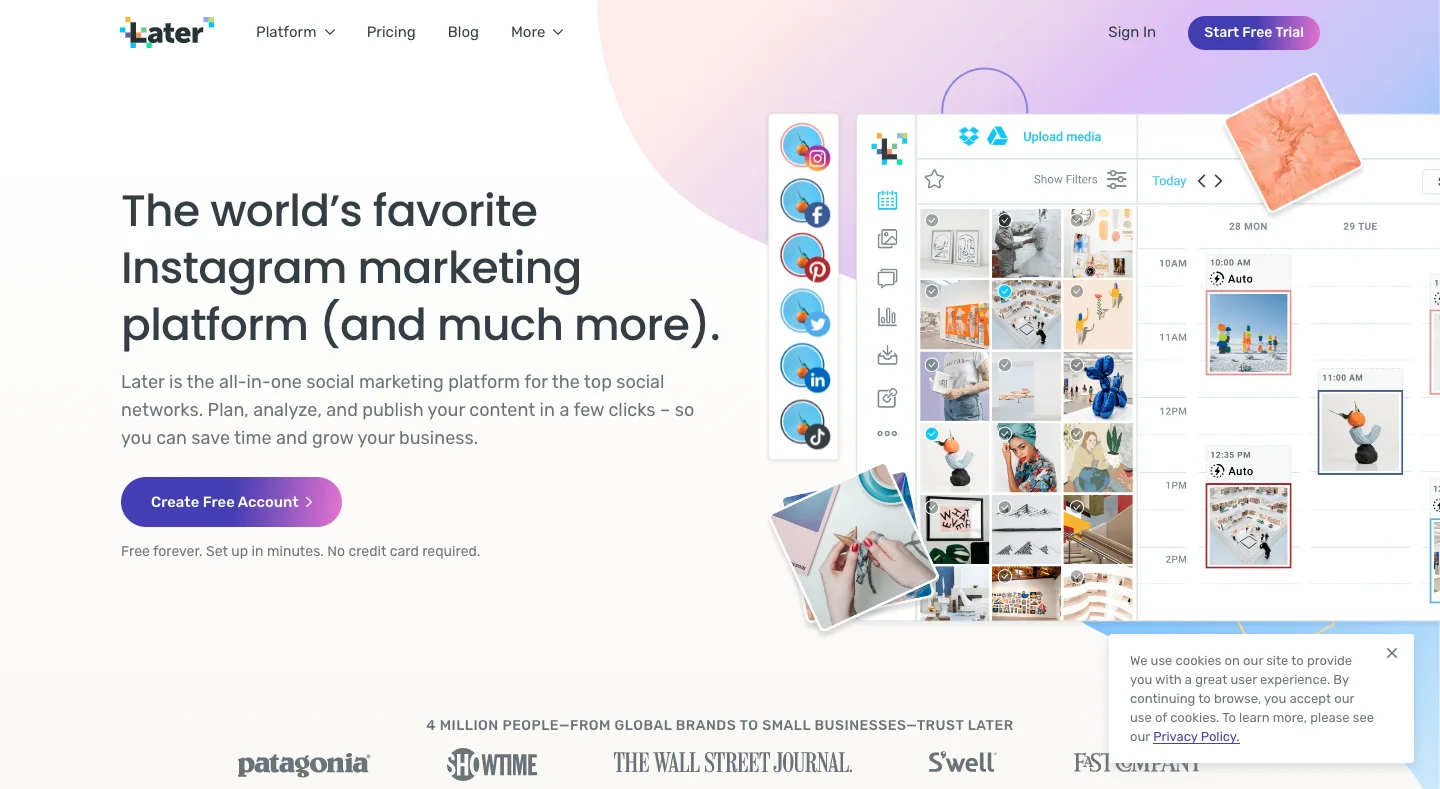 Image from Later
Later is similar to Buffer, but it focuses mainly on Instagram. With its calendar, you can see your content visually and it also offers a free link tool that you can use on your Instagram profile to link to various platforms. However, it doesn't have a free membership, you may like to know this before trying.
Website: https://later.com/
34. Facebook creator studio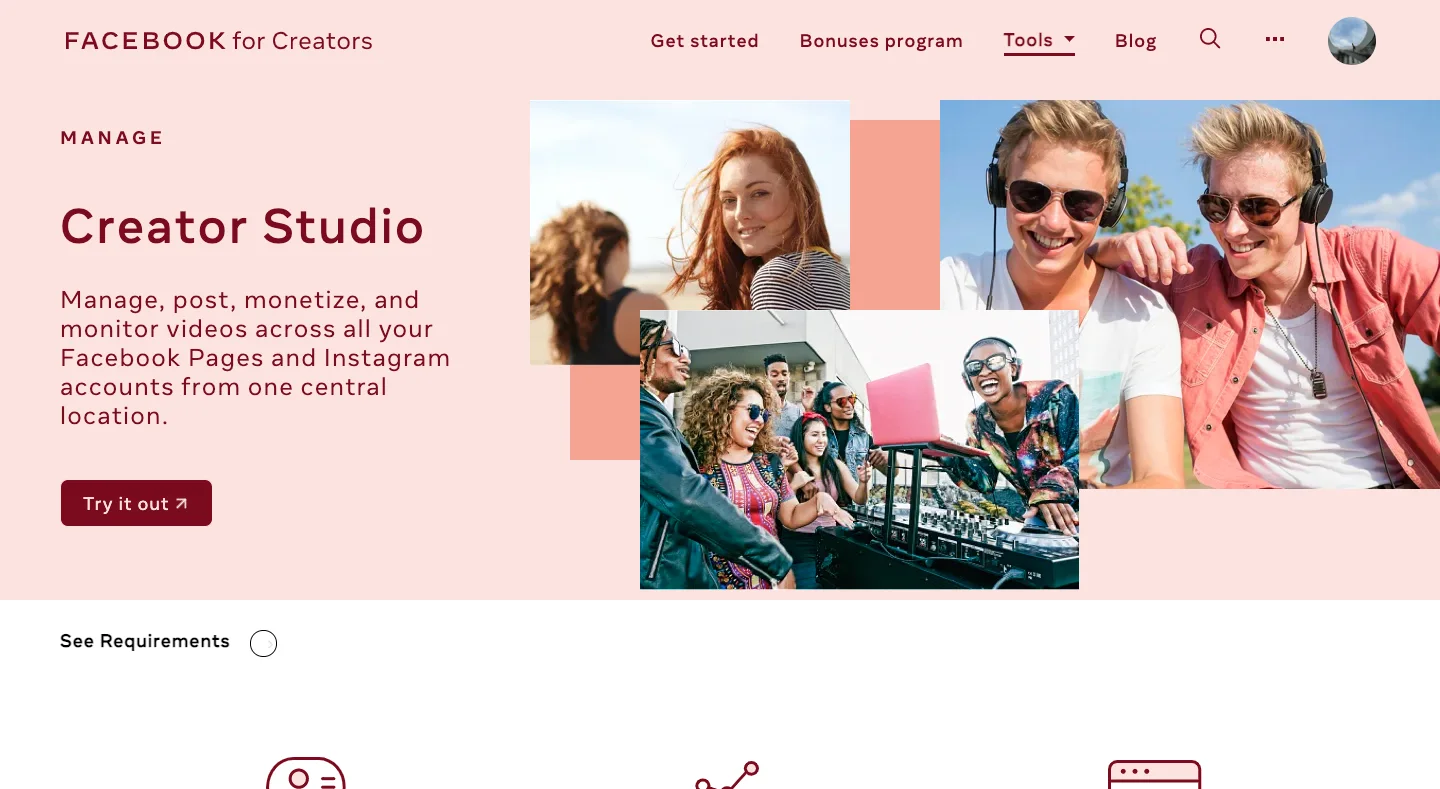 Image from Facebook creator studio
For social media managers who mainly focus on Facebook, you must be familiar with this tool. You can use it to manage your future posts and have an insight into your fans. What's more, you can connect it with your Instagram account, so that two platforms can be managed at once!
Website: https://www.facebook.com/creators/tools/creator-studio
35. Sendible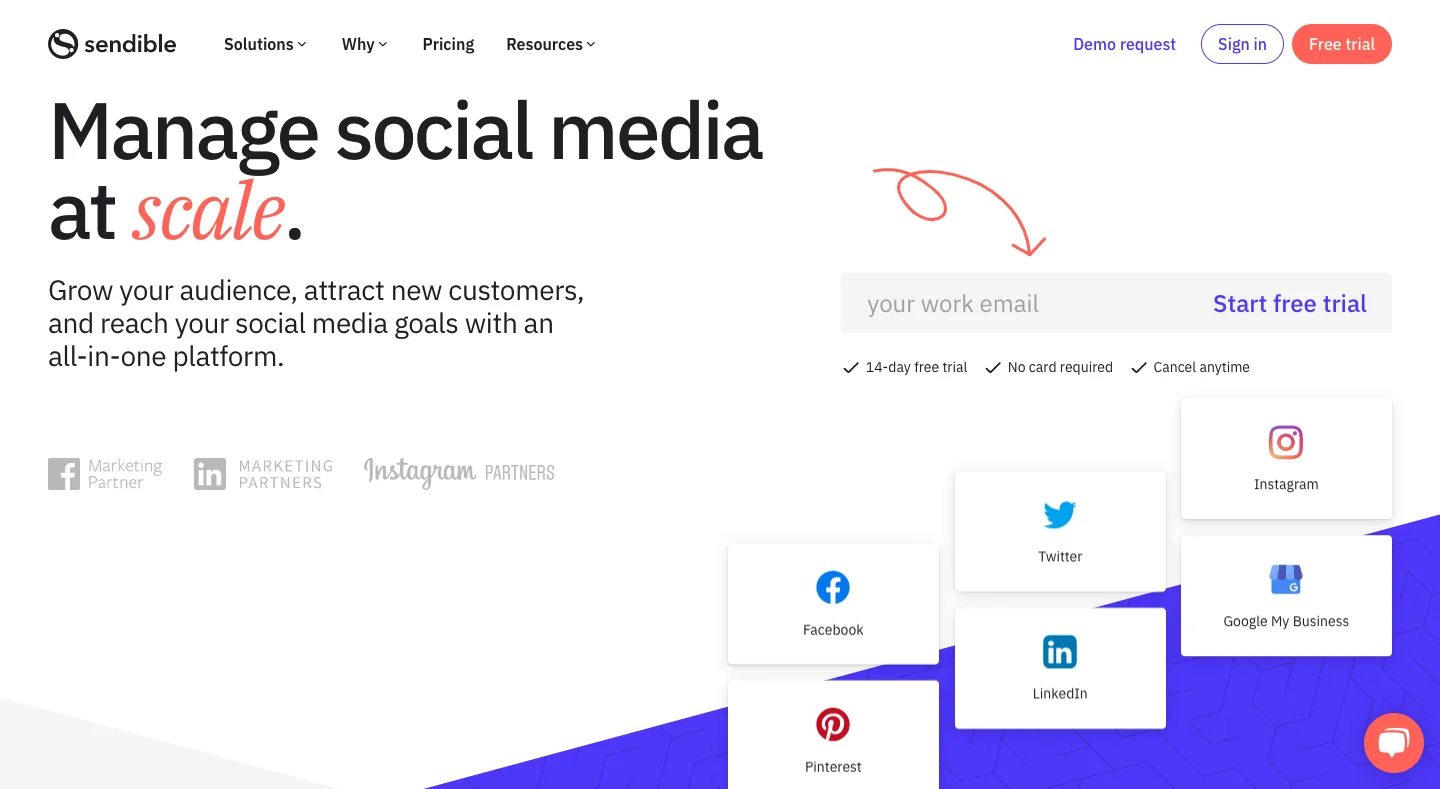 Image from Sendible
Sendible is the right tool for companies or brands that wants to manage clients at scale. It's a time saver that allows you to see the full report of customers' actions and helps you build stronger brands.
Website: https://www.sendible.com/
36. Free Giveaway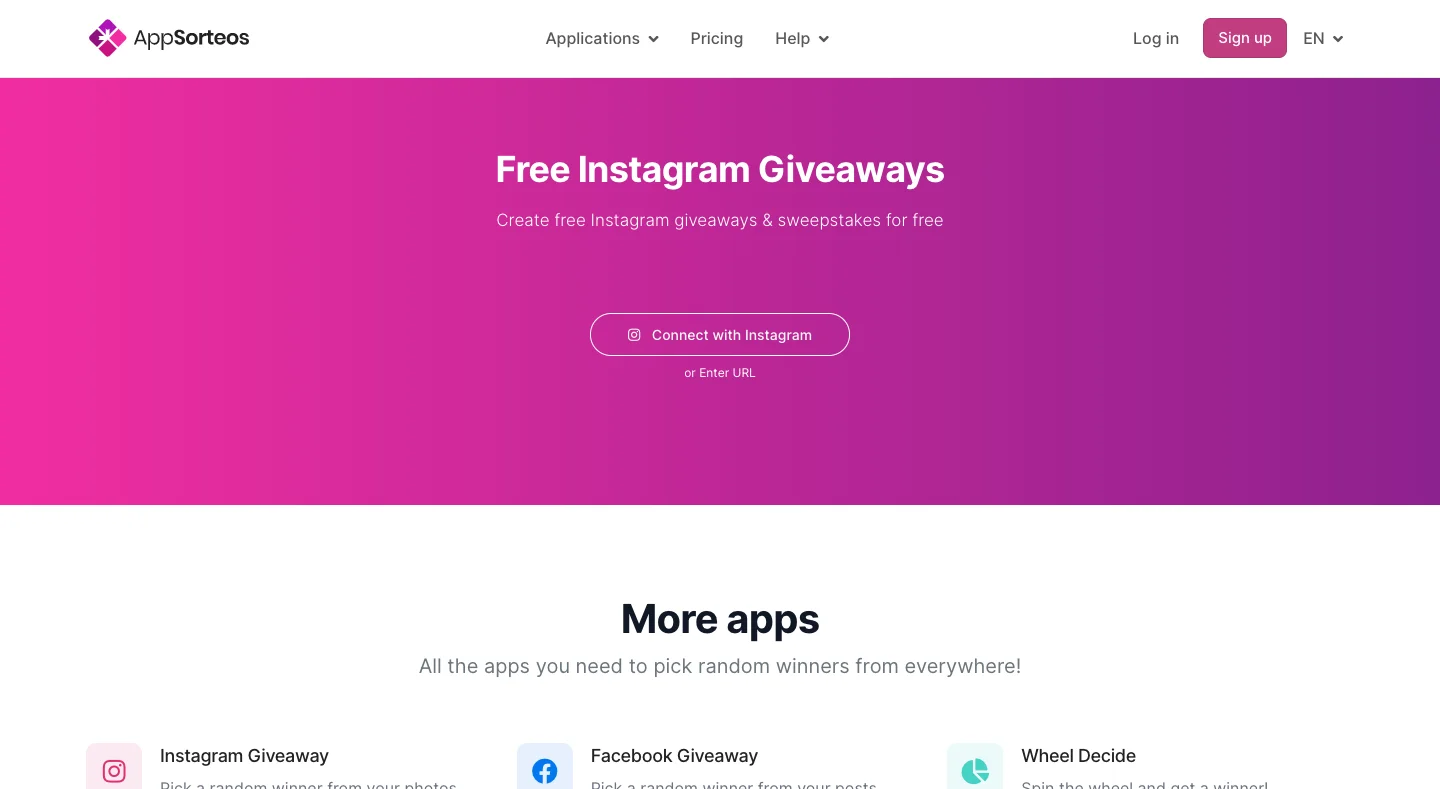 Image from Free Giveaway
For some brands who like to host activities, you may find this tool pretty useful! it supports many platforms such as Facebook, Instagram, Youtube, and so on. Just enter the link of the specific post, it'll analyze the comments and help you pick the luckiest fan.
Website: https://app-sorteos.com/en
37. Facebook Debug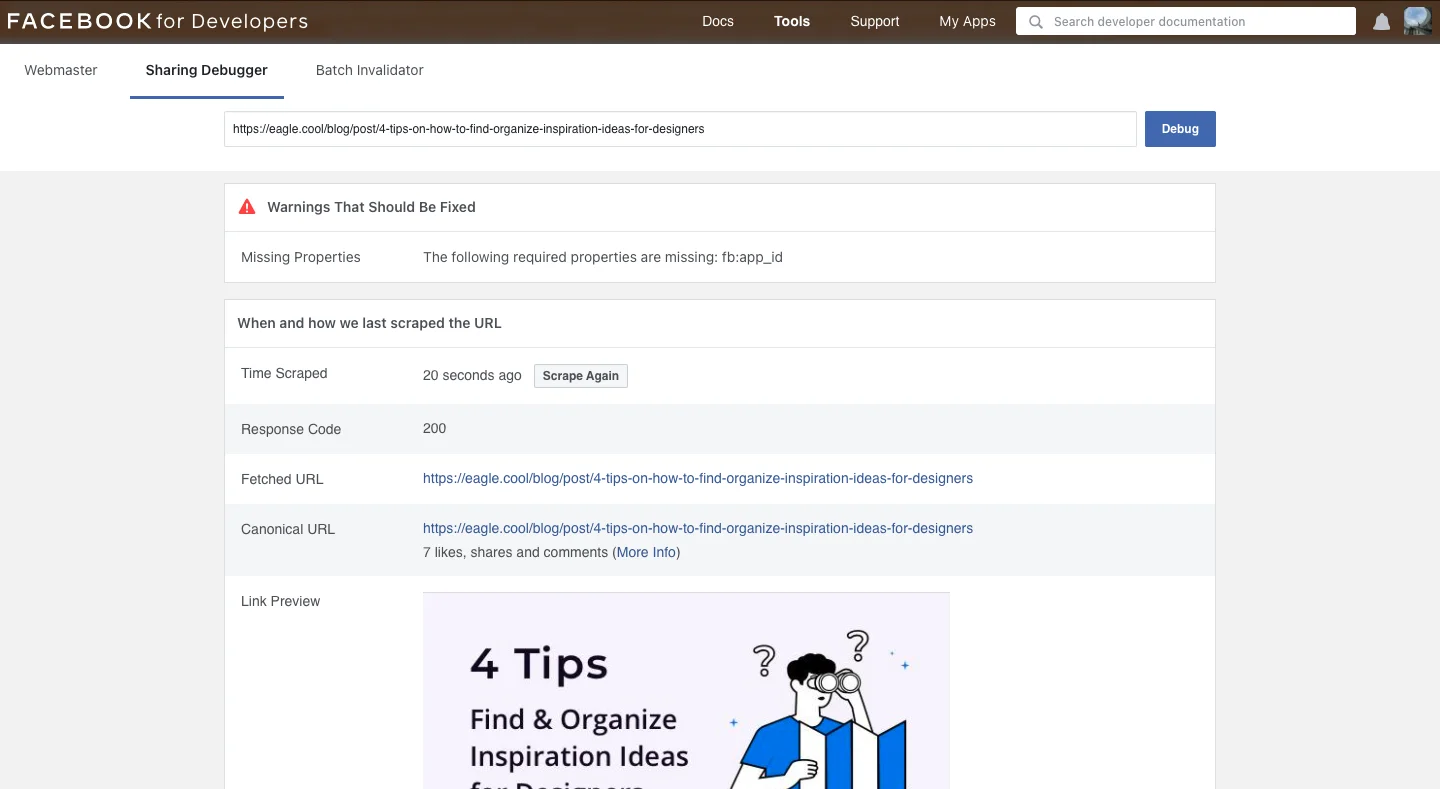 Image from Facebook Debug
Sometimes you may find it weird when posting links on Facebook that the preview image is not shown. Then you can paste that link to Facebook Debug to tell the WebHost to index the link one more time. And it should be alright.
Website: https://developers.facebook.com/tools/debug/?locale=en
38. Twitter Card Validator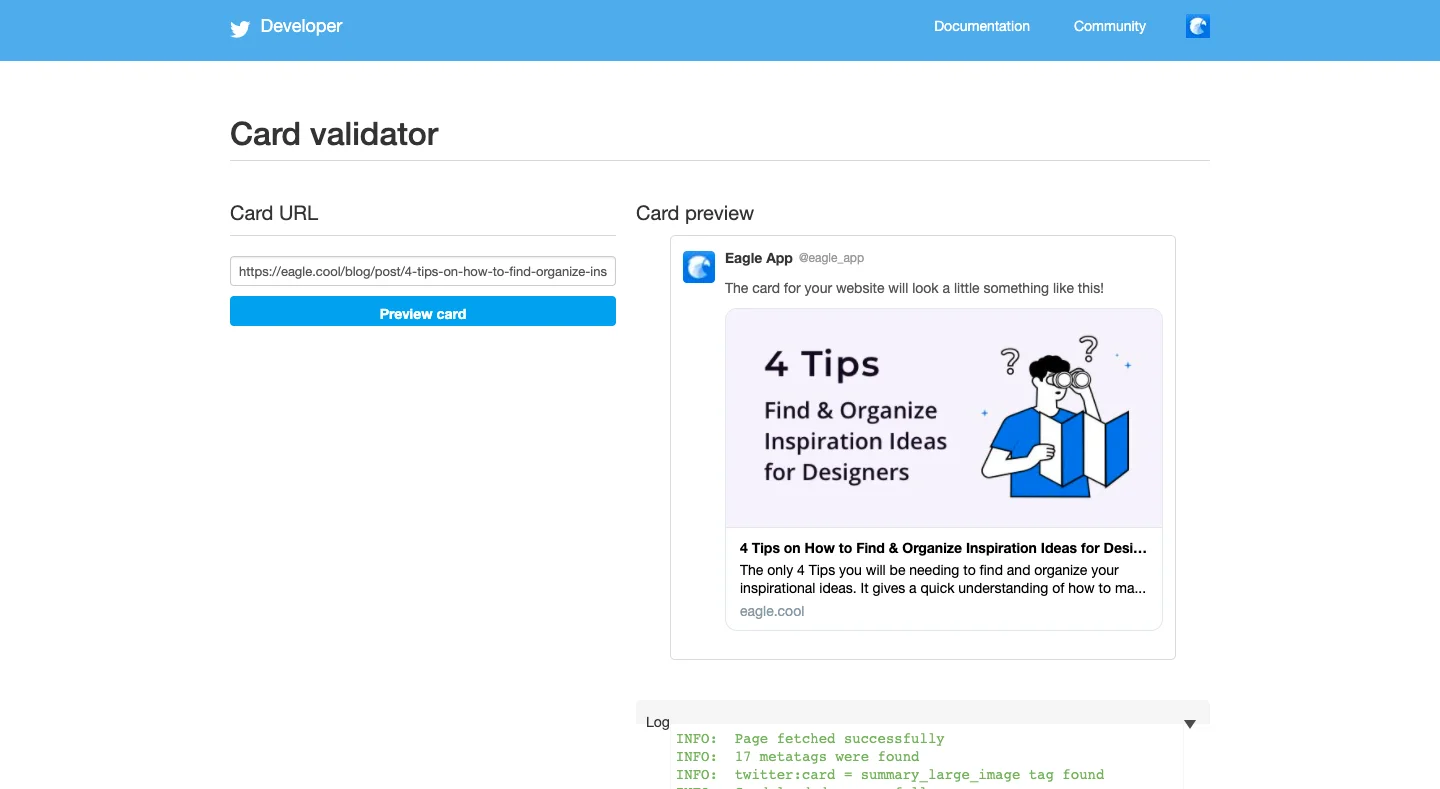 Image from Twitter Card Validator
Same as Facebook Debug, Twitter Card Validator is a web tool for debugging and validating your links that are ready to be shared. It tells you whether there is any metadata missing and makes sure the link preview is shown as you wish. A must-have tool for creators on Twitter!
Website: https://cards-dev.twitter.com/validator
---
Conclusion
Last but not least, we would like to recommend another tool to help you boost productivity. Eagle is an efficient file-organizing software that can automatically categorize your files by colors, formats, or the added date. It also allows you to add tags, notes, and URLs so that you don't have to memorize every detail of your files. If you have ever been stuck in piles of images, you must give Eagle a try! >> eagle.cool/
Lastly, if you are eager to learn more design information and resources, visit and bookmark the Eagle blog to become a better creative professional!
If you are still lacking inspiration and incentives to create something new, feel free to dive into Eagle Community to explore stunning assets shared by thousands of designers worldwide. Let Eagle be your best design assistant!